We're always thinking about ways to make it even easier to run payroll and manage your team so you can focus on what you do best – running your business. We just launched a new look and streamlined the payroll process.
Here are a few of the changes we're especially excited for you to see for yourself:
New look
We know running payroll, tracking attendance, and managing your team are complicated. With this in mind, we refreshed our payroll and employee management software so you can spend more time running your business. We've also included info about when to run payroll how to use each feature in Workful, so you'll always know what to do next.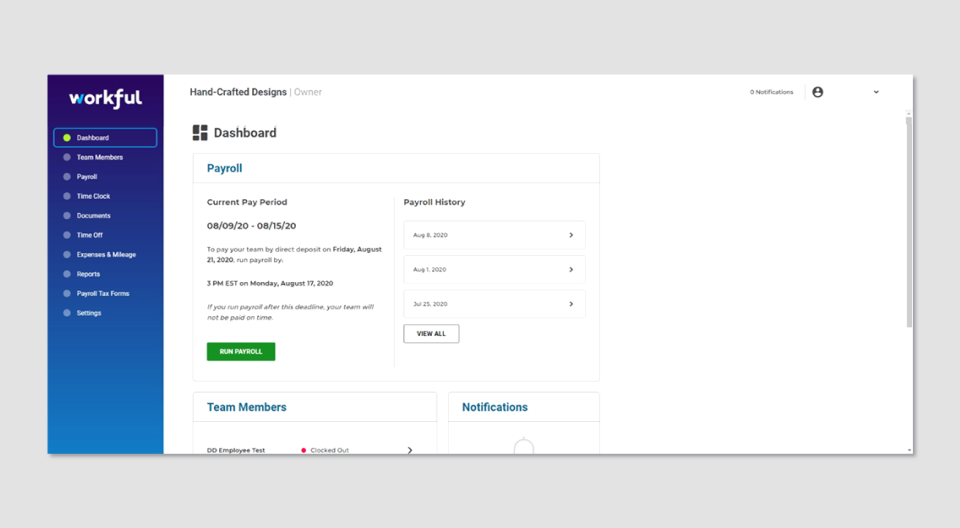 Mobile friendly
We know that you're not always at your desk when you need to run payroll or review a time-off request. With that in mind, we redesigned Workful with mobile in mind. You can now manage your team from your cell phone – no app required.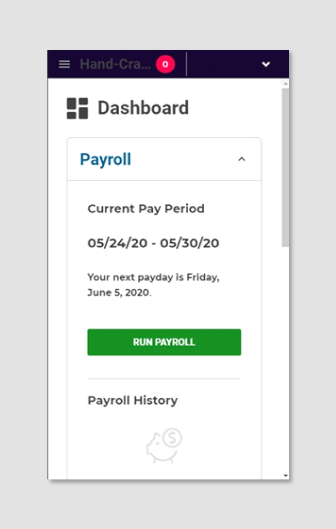 Easy-to-use navigation
No matter what device you're using, you can easily access your menu to select where you want to go. You'll no longer have to go back to the dashboard to remember how to access your team's time clocks.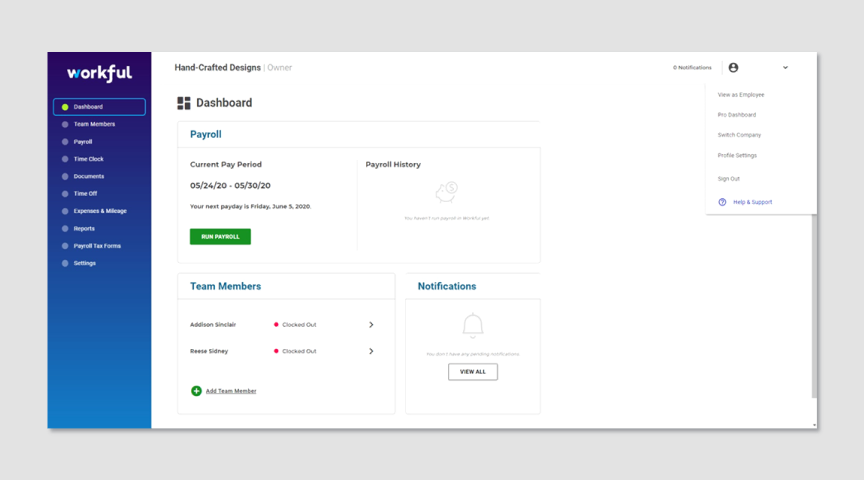 Improved payroll
You can still run payroll how and when you need to – regular, off-cycle, or contractor payroll. But we'll now walk you through each step of the process, from reviewing hours and earnings to submitting payroll, so you don't miss a thing. Learn more about different types of payroll.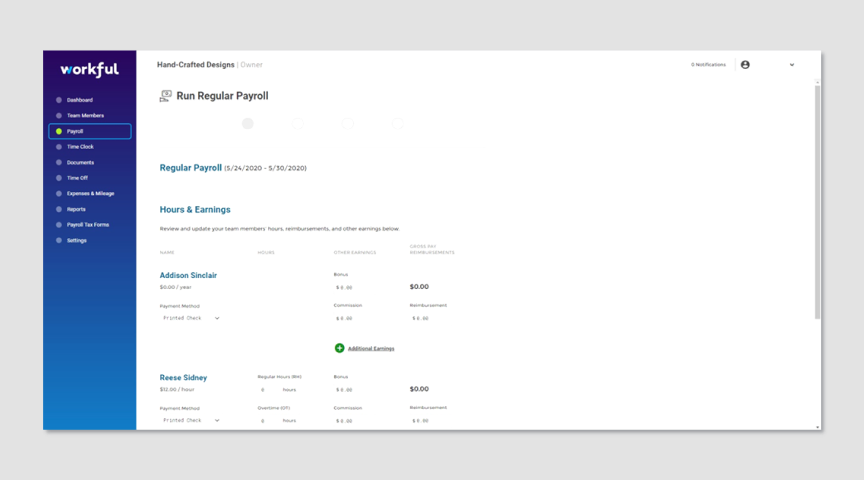 We've also moved Payroll History to Reports so you can make informed decisions about your company.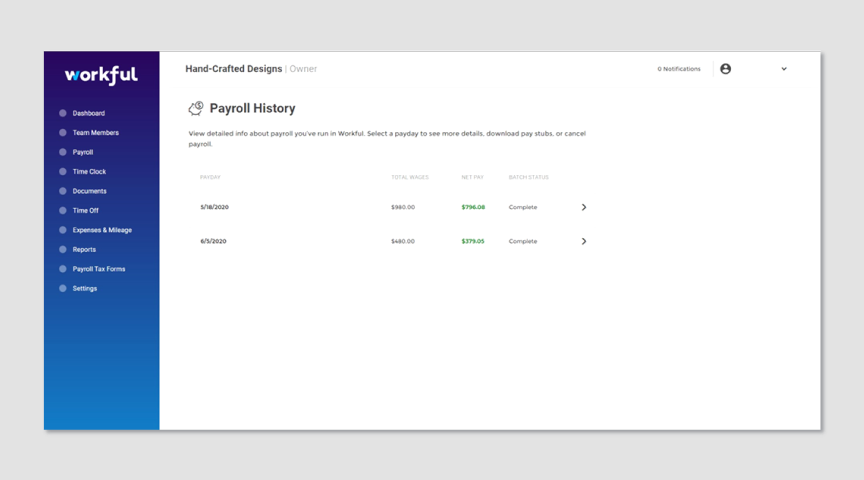 A n
ew way to review reimbursements
Your team's expense and mileage reimbursement requests are now grouped first by team member. That way, you can easily track how much and how often each person is submitting requests.
Streamlined employee profiles
It's now easier than ever to review and update your team members' profiles. Everything's listed on one page so you can update everything you need at one time.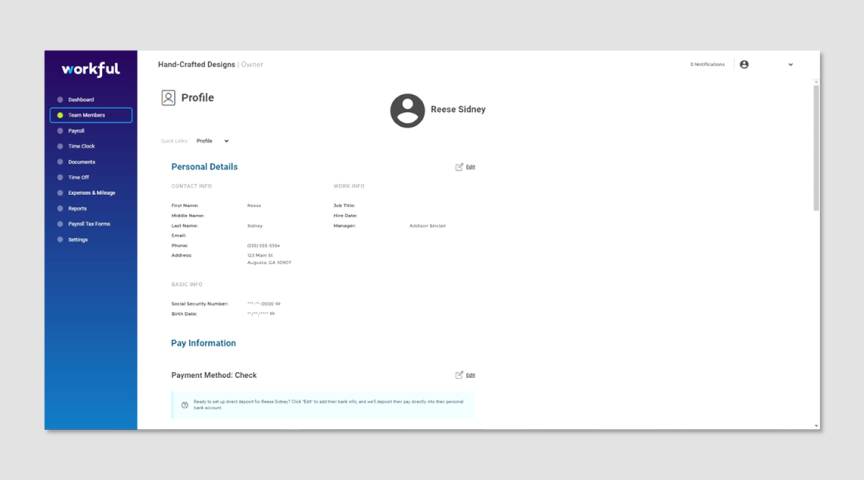 Manage your account
We've moved your company's subscription information to Settings so you can easily review your subscription details and payment history or update your card information.