A payroll history report shows you details info about prior payroll runs. You'll be able to see info about employee and contractor pay history. You'll also be able to cancel payroll and download pay stubs.
How do I view my payroll history?
To view your payroll history, click Reports on your main menu.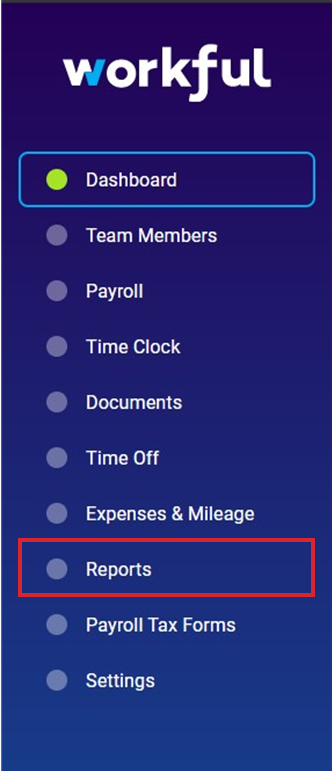 Then, select Payroll History.
To view more details about a particular payroll run, select the payday.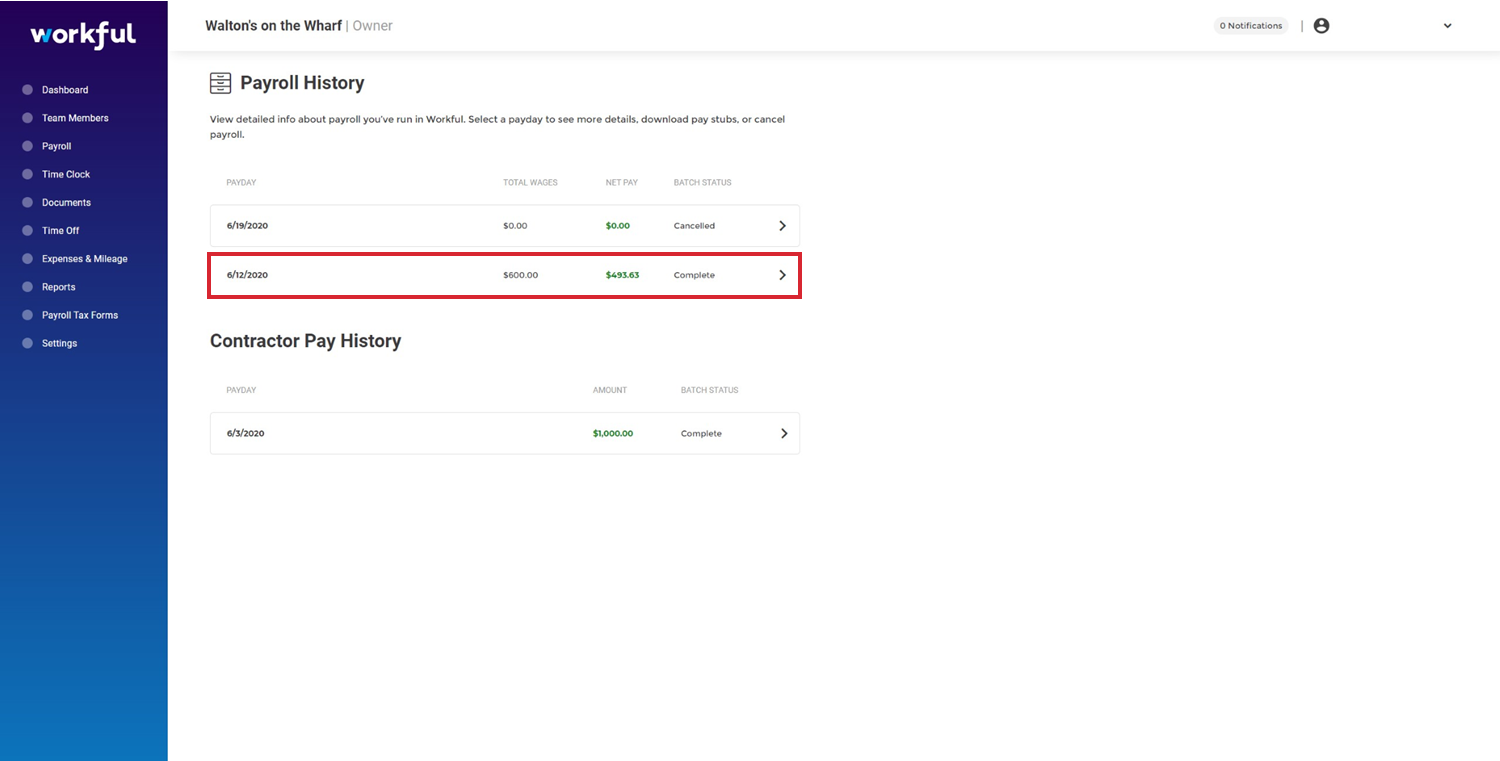 To download a team member's pay stub, select Download beside their name.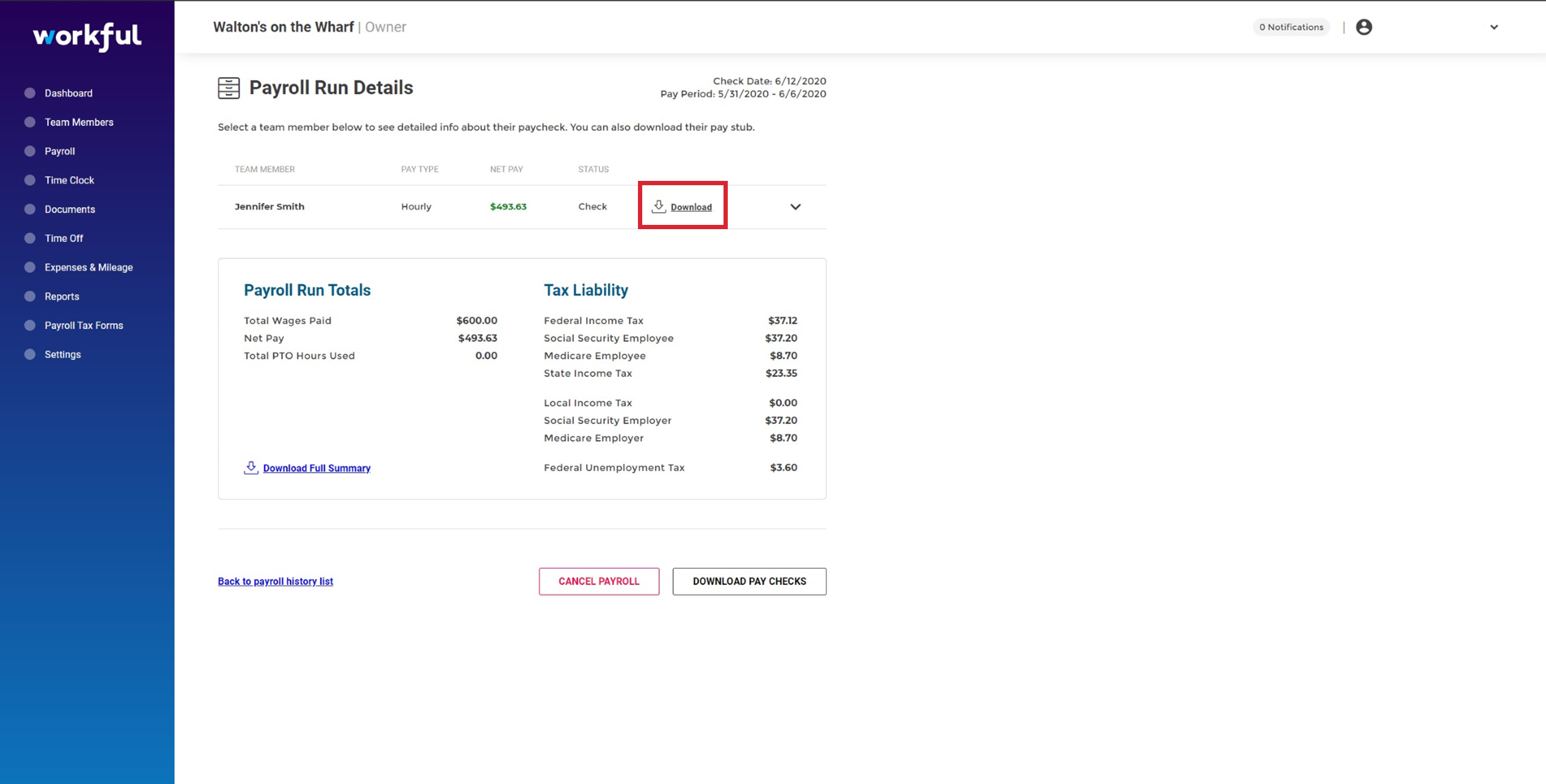 To view more details about a team member's paycheck, click the arrow beside their info.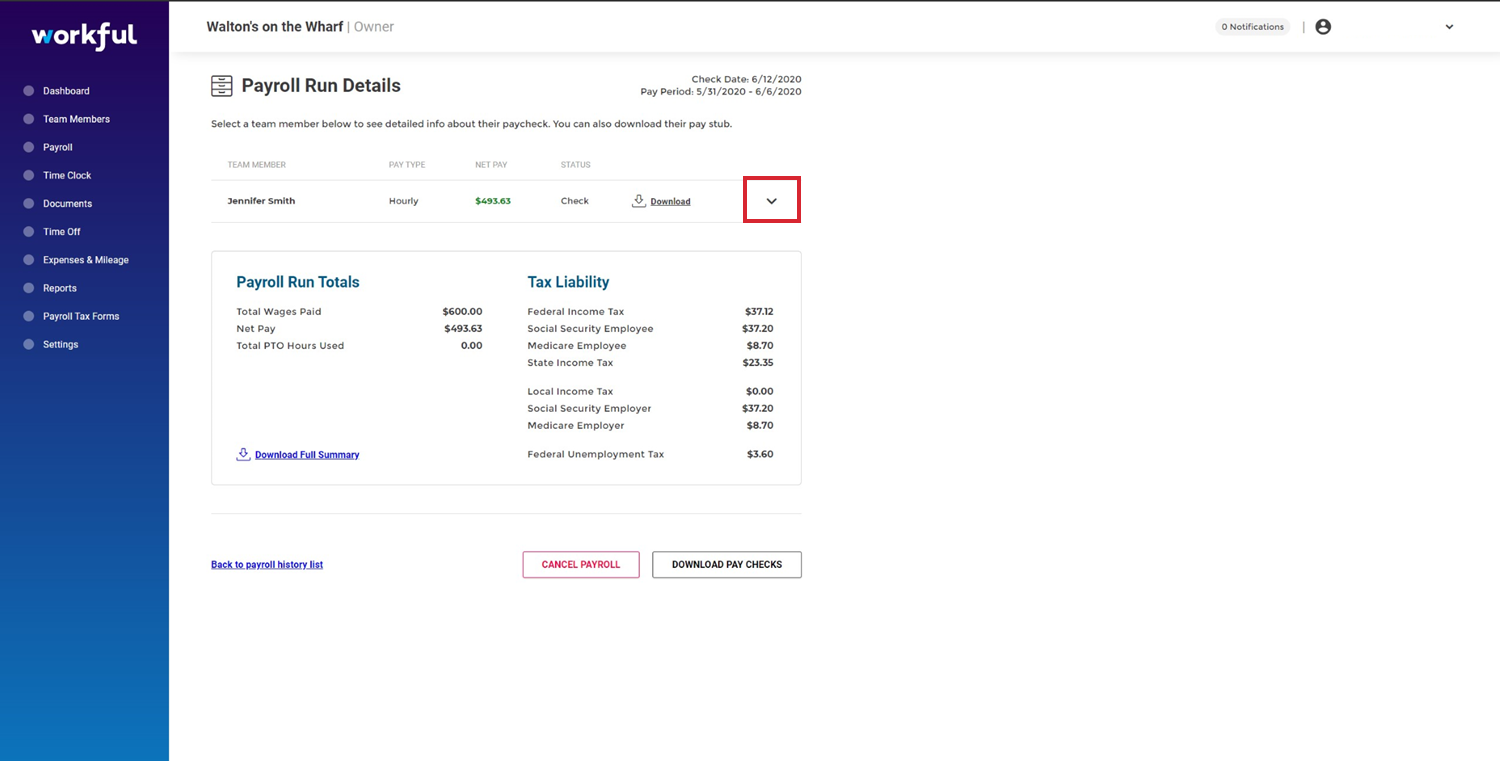 To cancel this payroll run and void all checks, click CANCEL PAYROLL.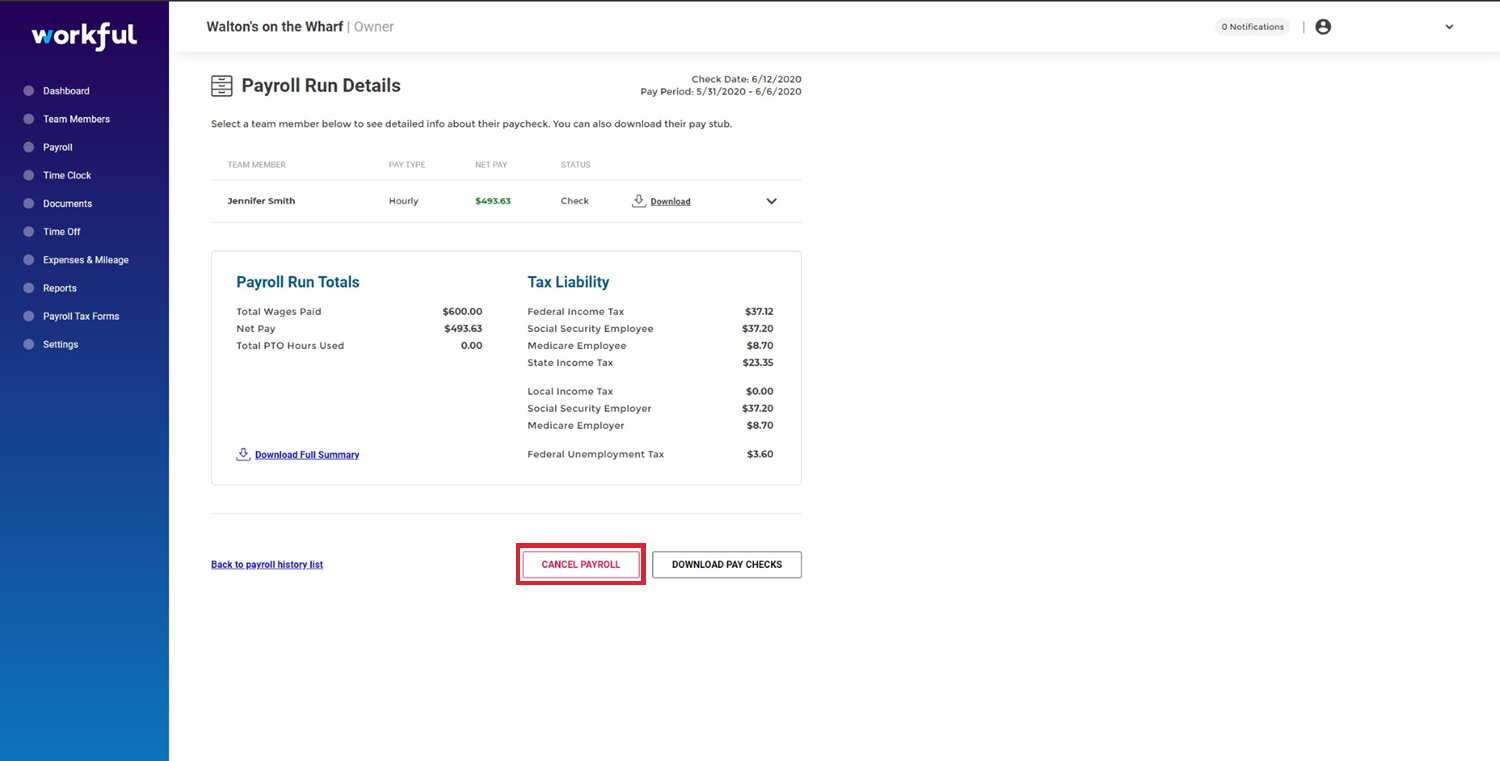 If you paid your team by printed check and would like to download the check file again, click DOWNLOAD CHECKS.