If a member of your staff submitted a time clock adjustment, expense or mileage reimbursement, or time-off request that will affect your payroll run, Workful will you to resolve those requests before running payroll.
We recommend approving or denying each request before running payroll to ensure that your team members are paid accurately. It will also help ensure you don't have to run an off-cycle payroll later to correct an issue or print a reimbursement check, further saving you time.
How do I resolve pending approvals?
If you're trying to run payroll but have pending requests, we'll show you the details for each request before you start running payroll.
For time-off

and time clock adjustment requests, approve or deny each request.

For expense and mileage

reimbursement requests,

you can choose to ignore the request if you want to reimburse the team member at a later date.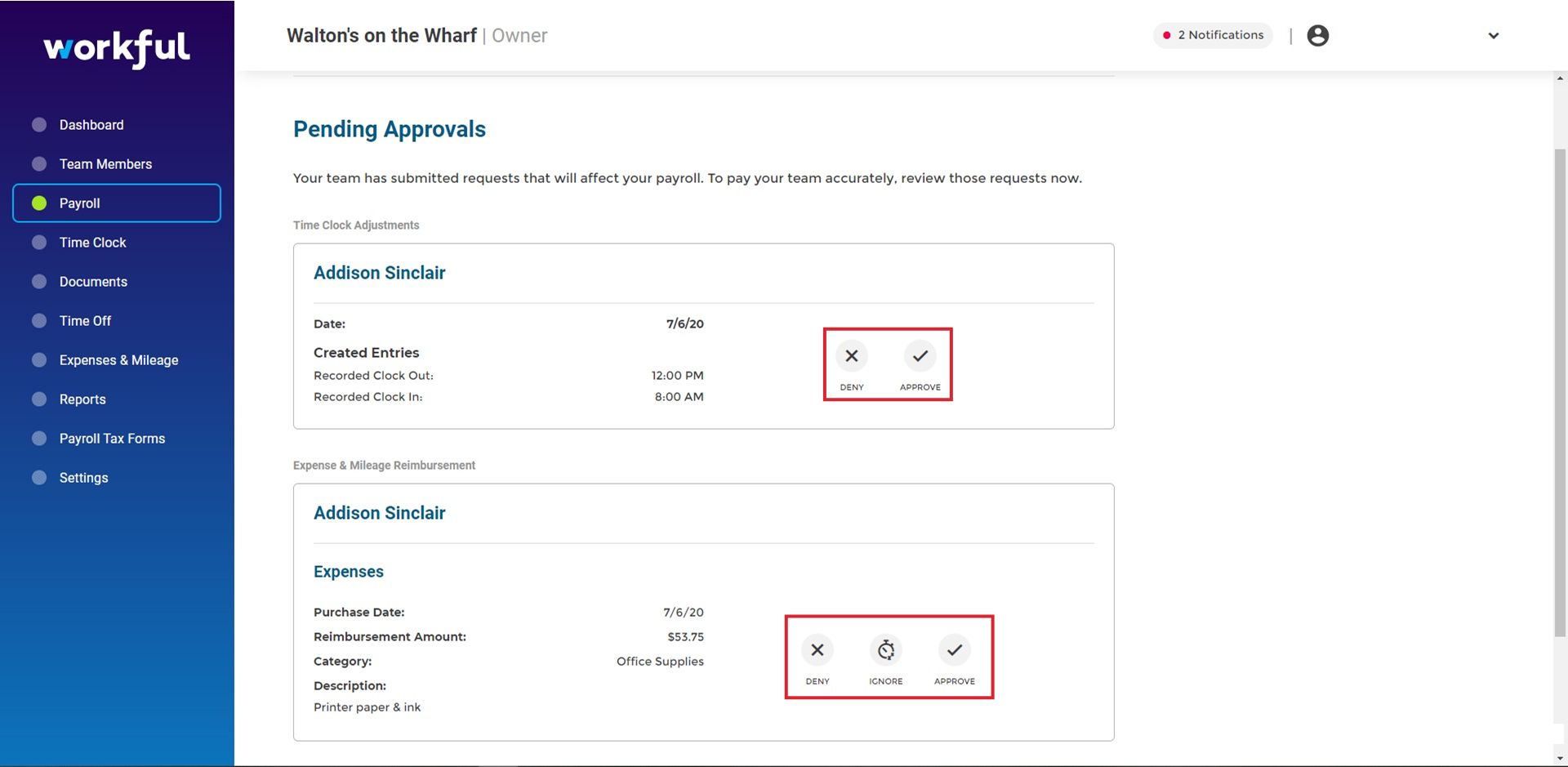 After responding to each request, click SAVE & CONTINUE.