You might want to share an announcement or message with your entire team to remind them of an upcoming holiday, ask them to review the new employee handbook, or share other company-wide updates.
To send an announcement through Workful, click VIEW ALL under "Notifications" on your dashboard.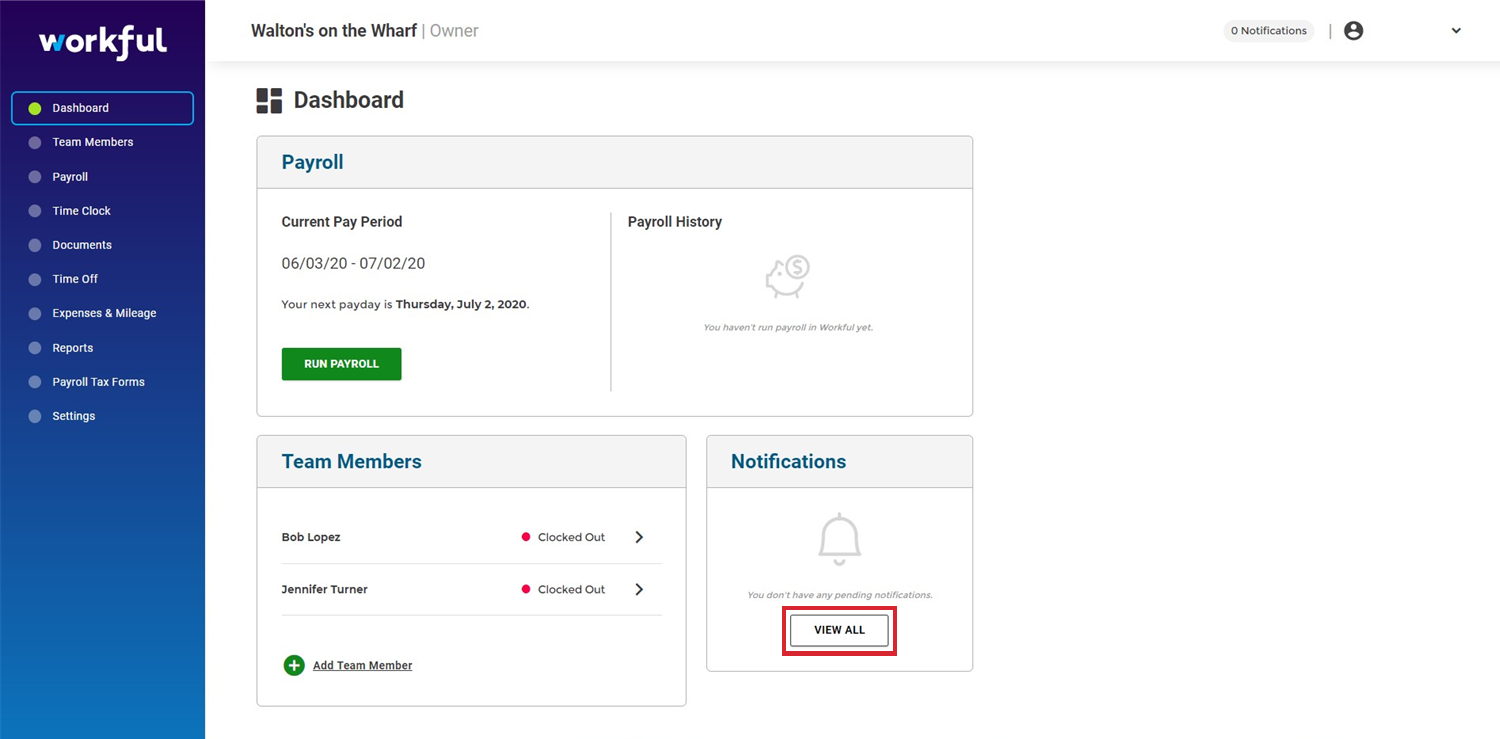 Enter what you want to share with your team.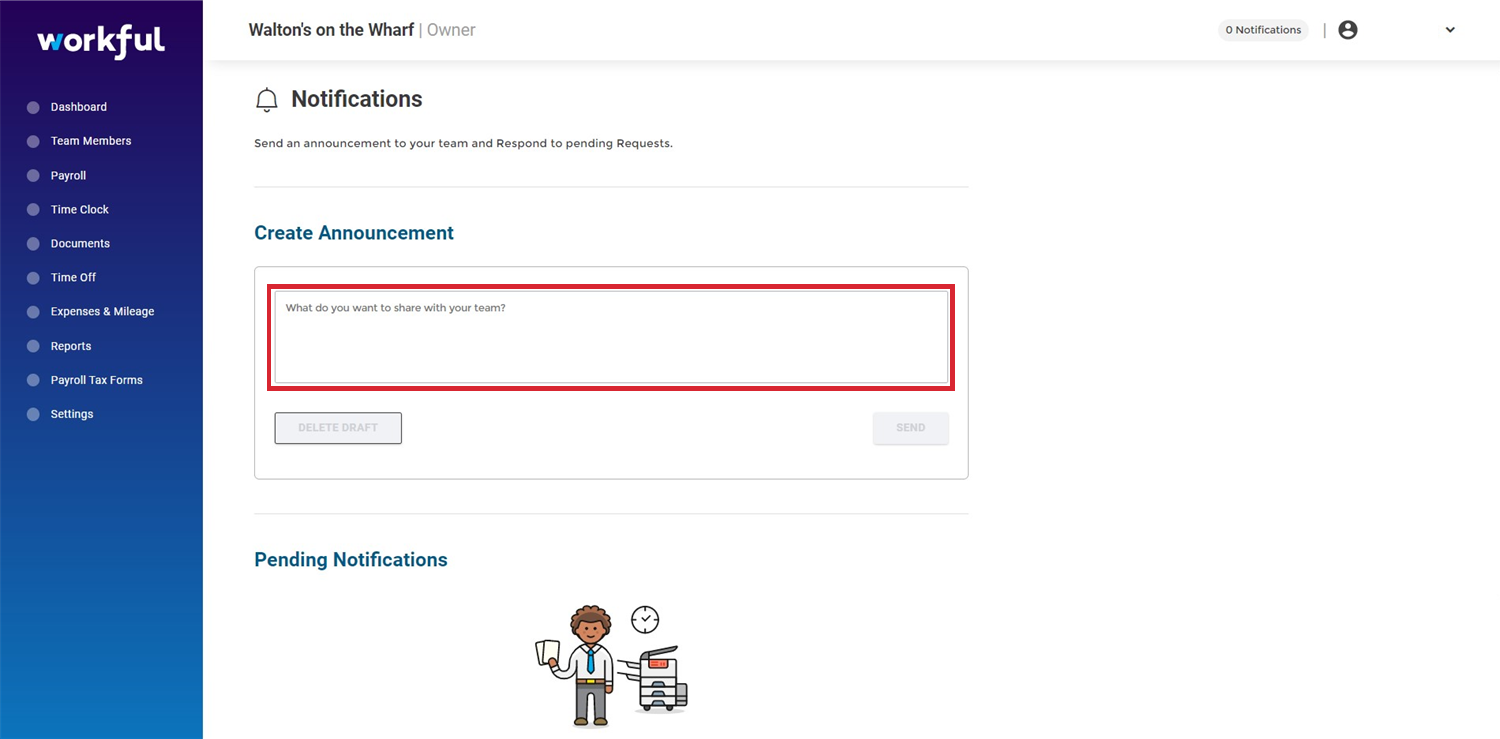 Click SEND.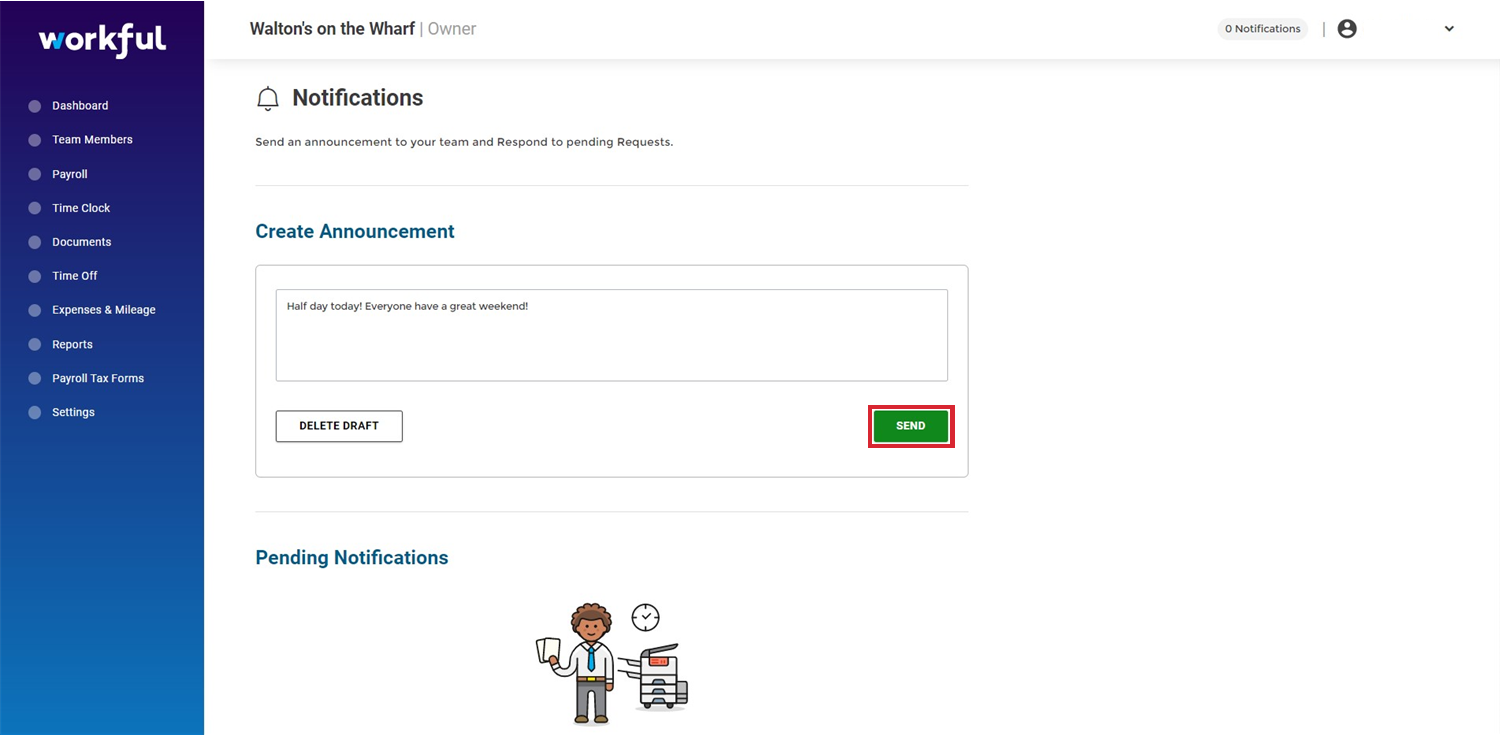 Your team will see the message the next time they sign into Workful.