If you're not responsible to pay state unemployment tax (SUTA) or federal unemployment tax (FUTA) for a team member, you can mark them exempt to exclude them from unemployment tax calculations.
To do so, click Team Members on your main menu.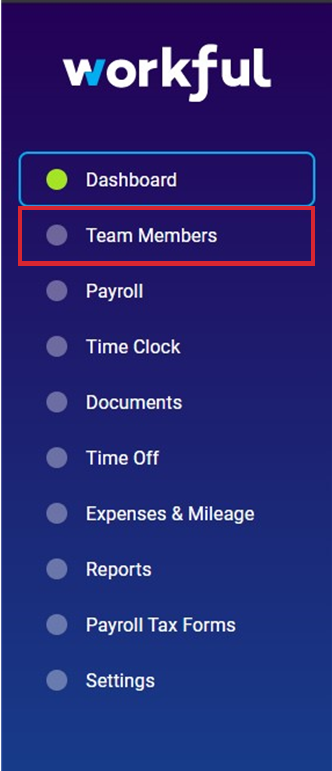 Then, select the team member you want to mark exempt.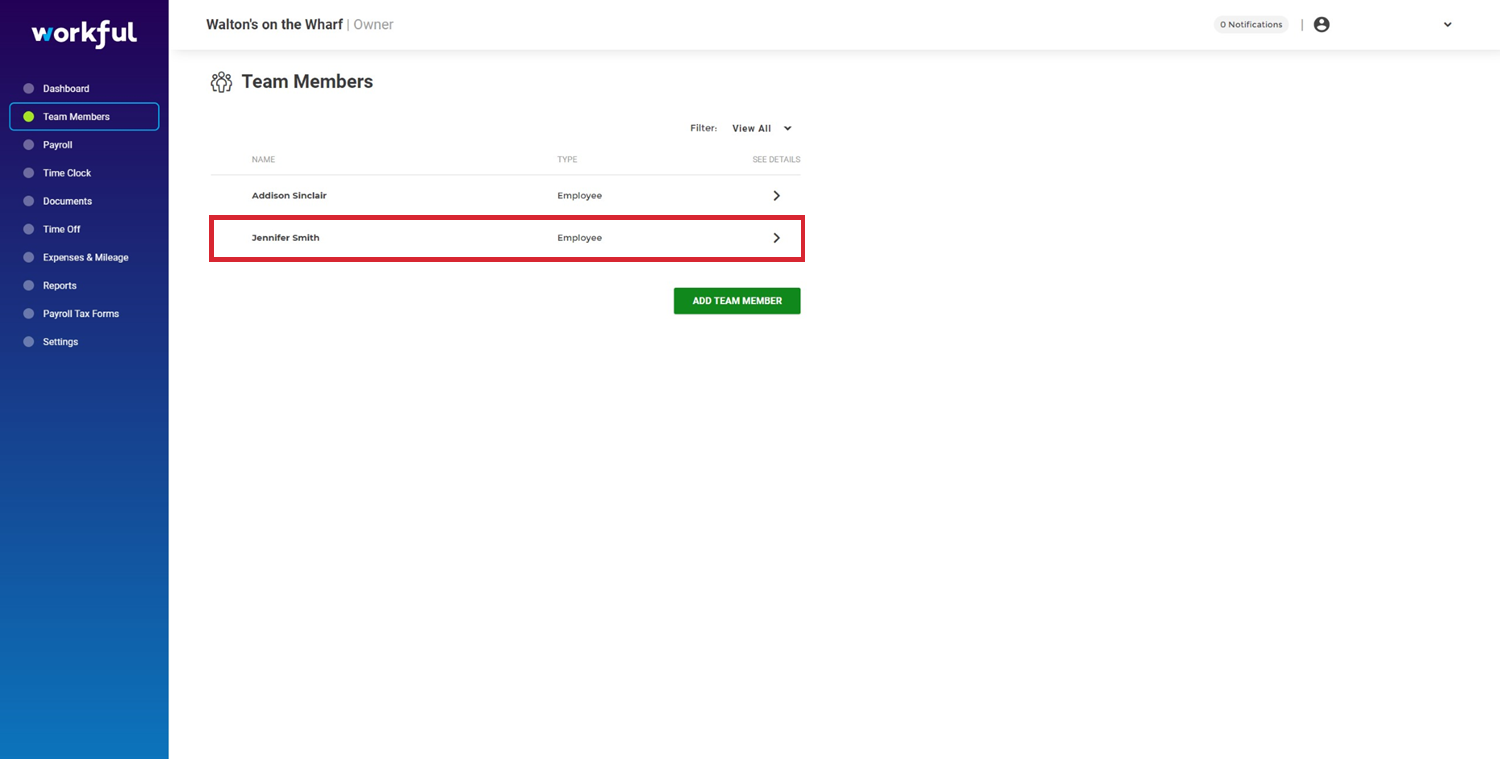 Click Edit beside "Advanced Settings."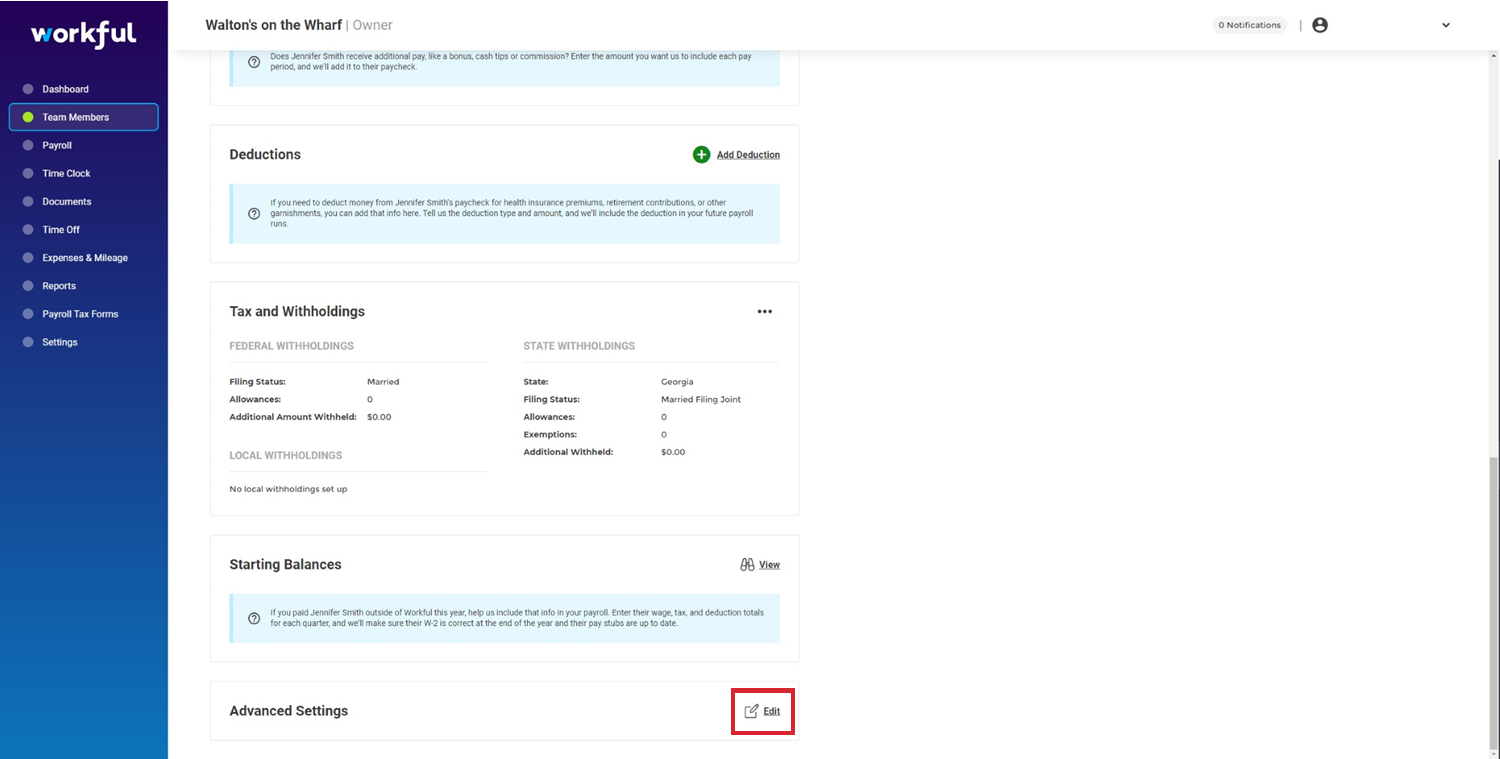 Check the box beside "Exempt from SUTA" and/or "Exempt from FUTA."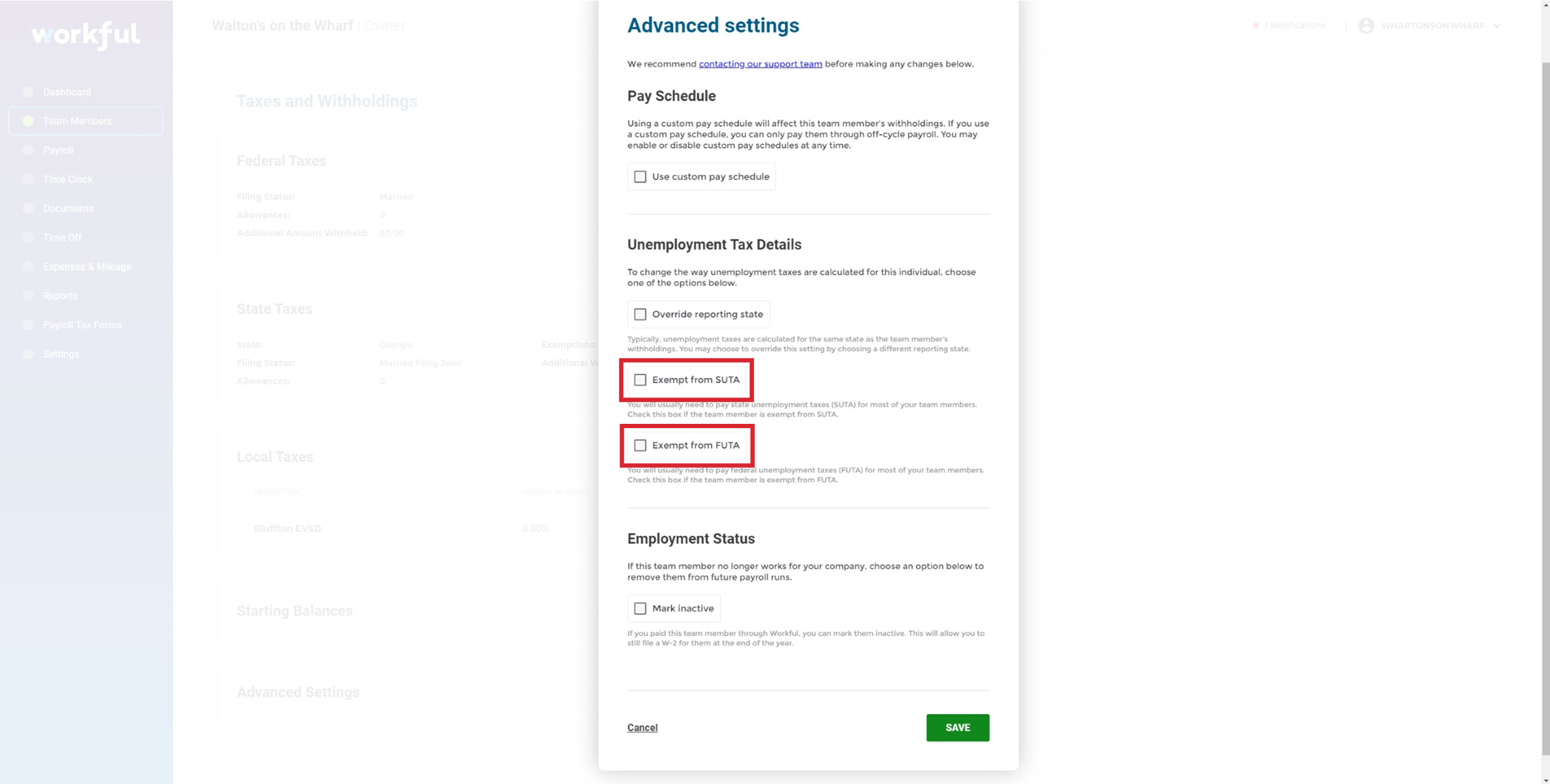 Then, click SAVE.