With Workful, you can pay your team by direct deposit or printed check. Even if you typically pay via direct deposit, we recognize that you may want to print checks sometimes, so we make it easy to switch payment methods when you run payroll. You may choose to pay someone by printed check because
the team member

asked for a paper check because they're switching banks

you want to personally give your staff their holiday bonuses to thank them for their hard work

you're correcting a mistake and want to ensure the employee is paid as quickly as possible
If you choose to use printed checks at any time, you'll need to
Buy pre-printed check stock
When you choose printed check, Workful will create a PDF file for you with all the check information. You can print that PDF on pre-printed check stock and hand it to your team member.
To help ensure you always have plenty of check stock on hand, we've partnered with Checksforless.com® to bring you a great deal on paper checks. The check stock will be pre-printed with your company's name, address, and banking info to ensure your staff can easily cash their paychecks.
Click the image below to begin your order.
Update check settings
To update your check settings, log into Workful and click Settings from your main menu.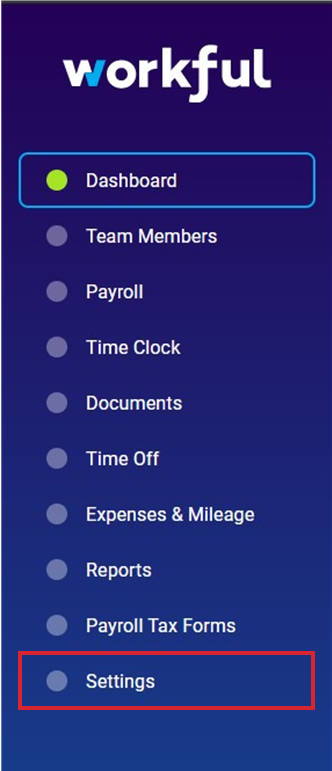 Then, select Payroll Details.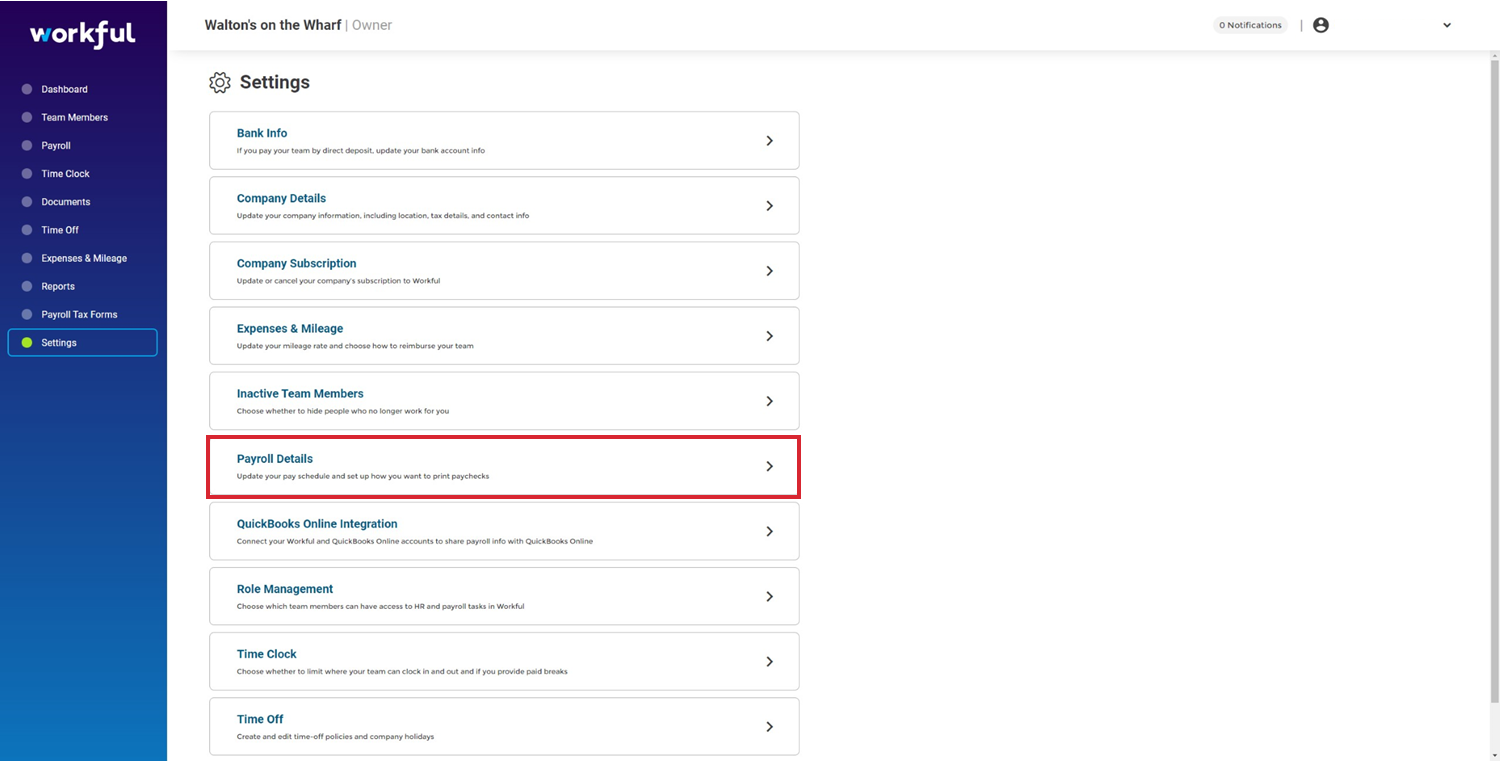 Beside "Check Settings," click Edit.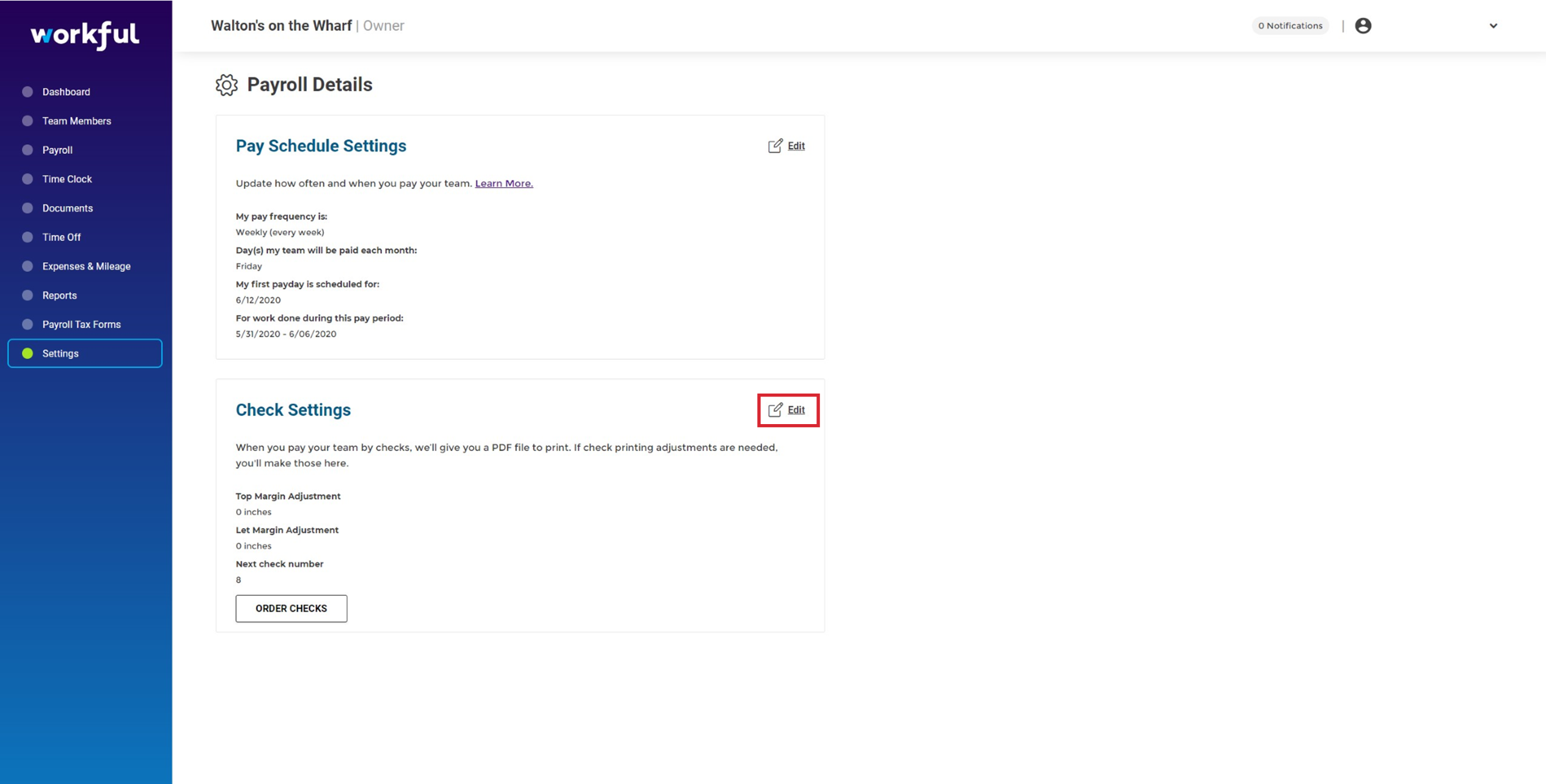 If you need to adjust your top or left margin, enter how much you want to adjust them in inches.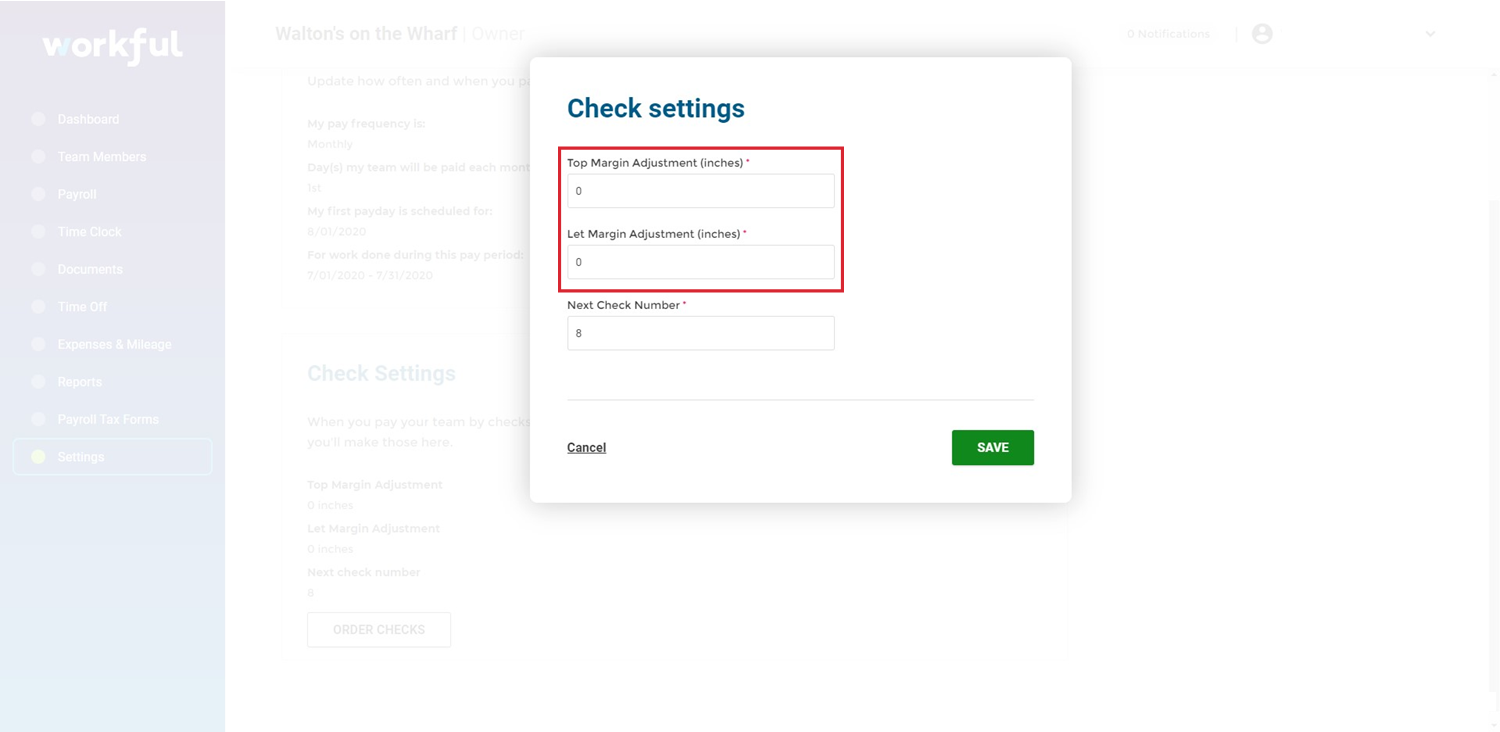 Enter your next check number.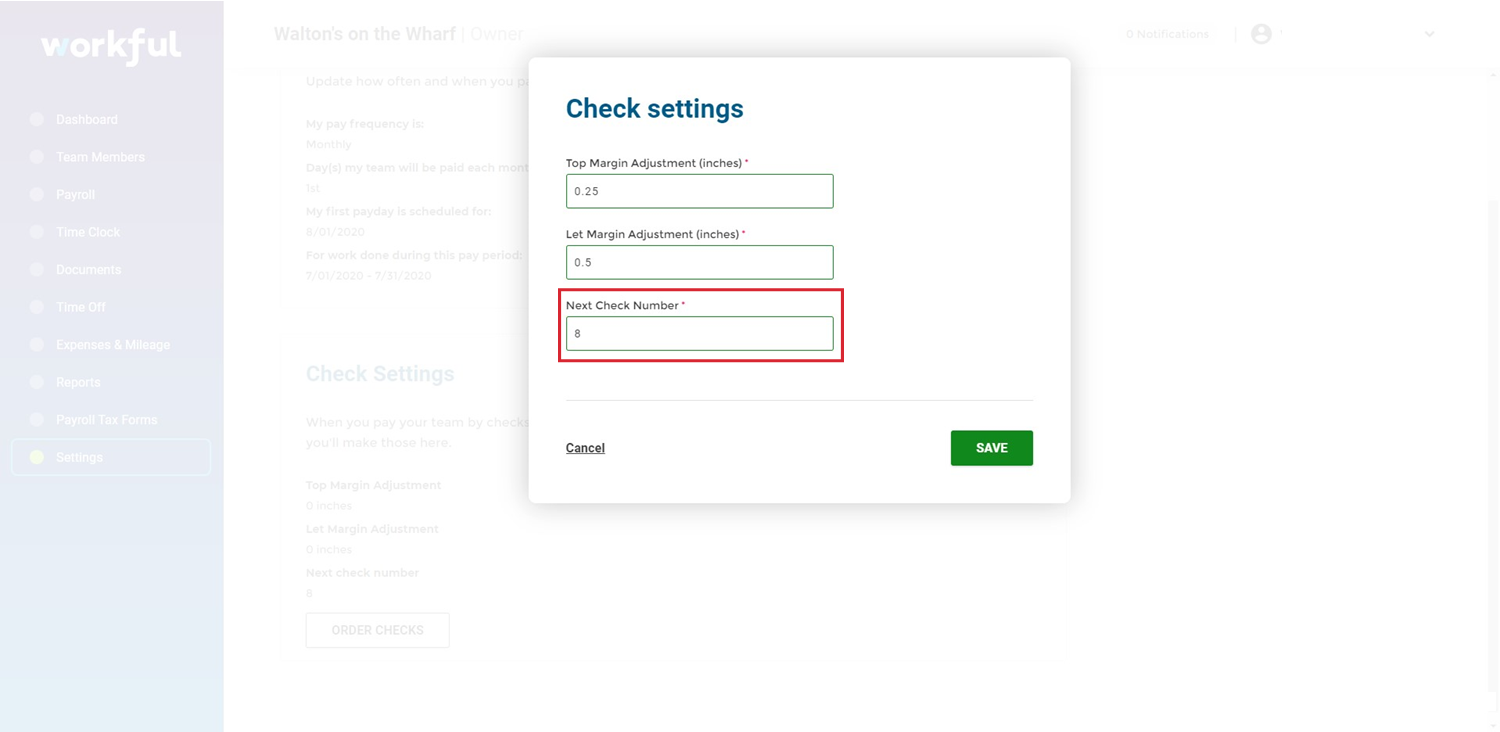 Click SAVE.