Before you give another Workful Pro access to a company you manage, you will need to invite them. Click here to learn how to invite a Workful Pro.
To give another Pro access to a company, log into your Workful Pro account. From your Pro dashboard, click "MORE…" beside the company you want another Pro to be able to access.

Click "EDIT PROS".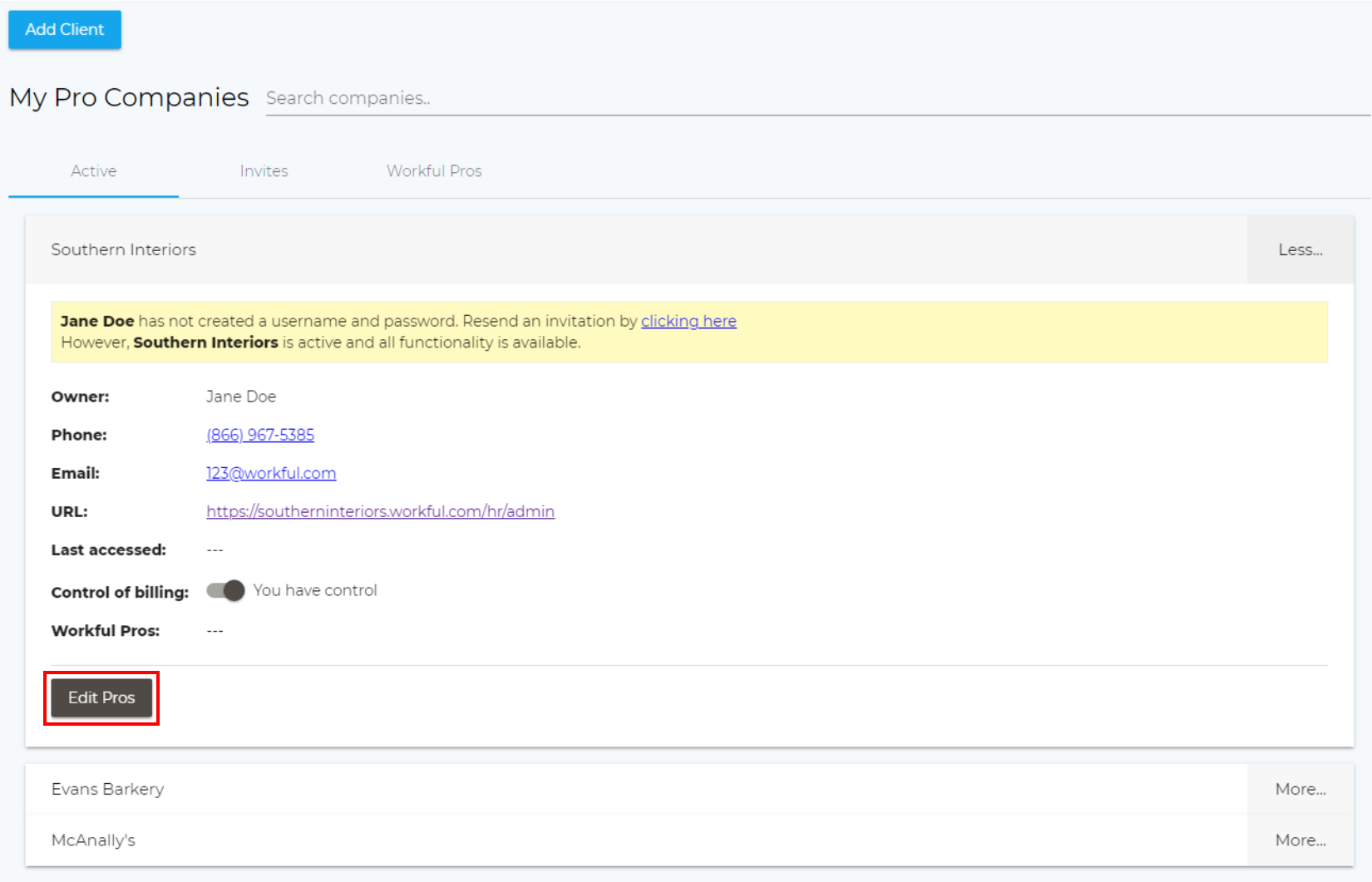 Click the dropdown menu to select the Workful Pro.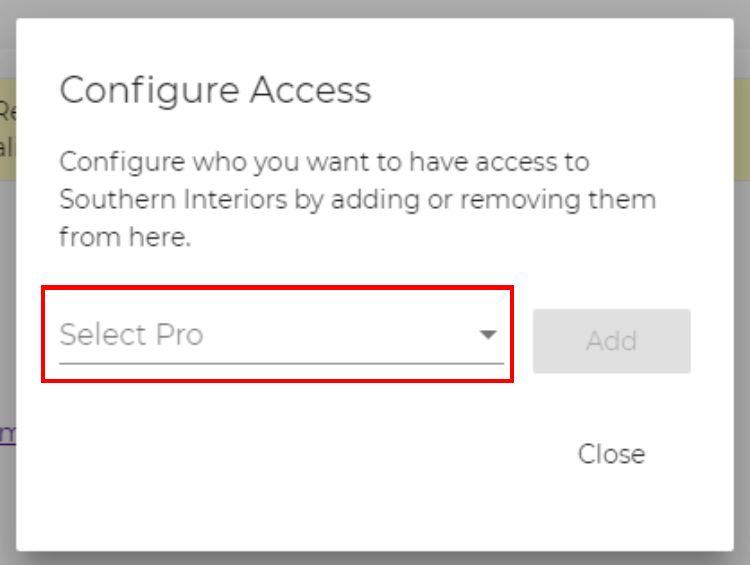 Select the Pro you wish to give access to, then click "ADD".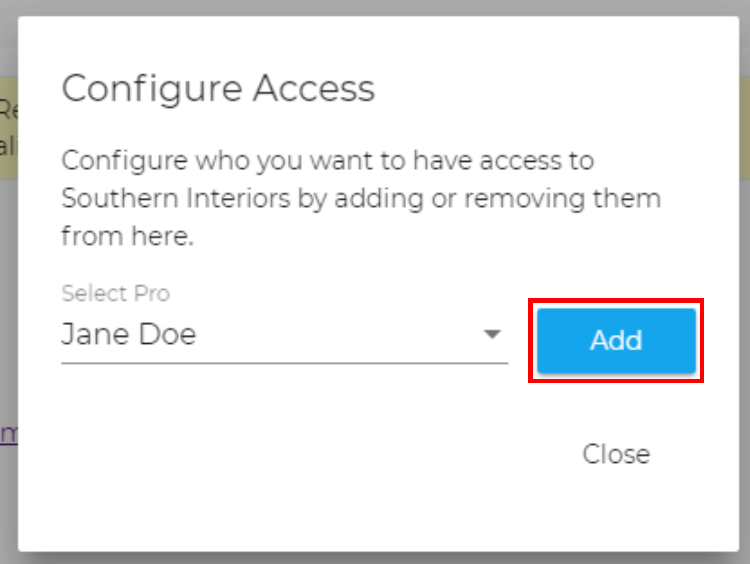 After you have added all the Pros you would like, click "CLOSE" to return to your Pro Dashboard.