If you no longer want another Workful Pro to have access to a company you manage, you can revoke their access.
Log into your Workful Pro account. From your Pro dashboard, click "MORE…" beside the company you wish to remove another Pro from.

Click "EDIT PROS".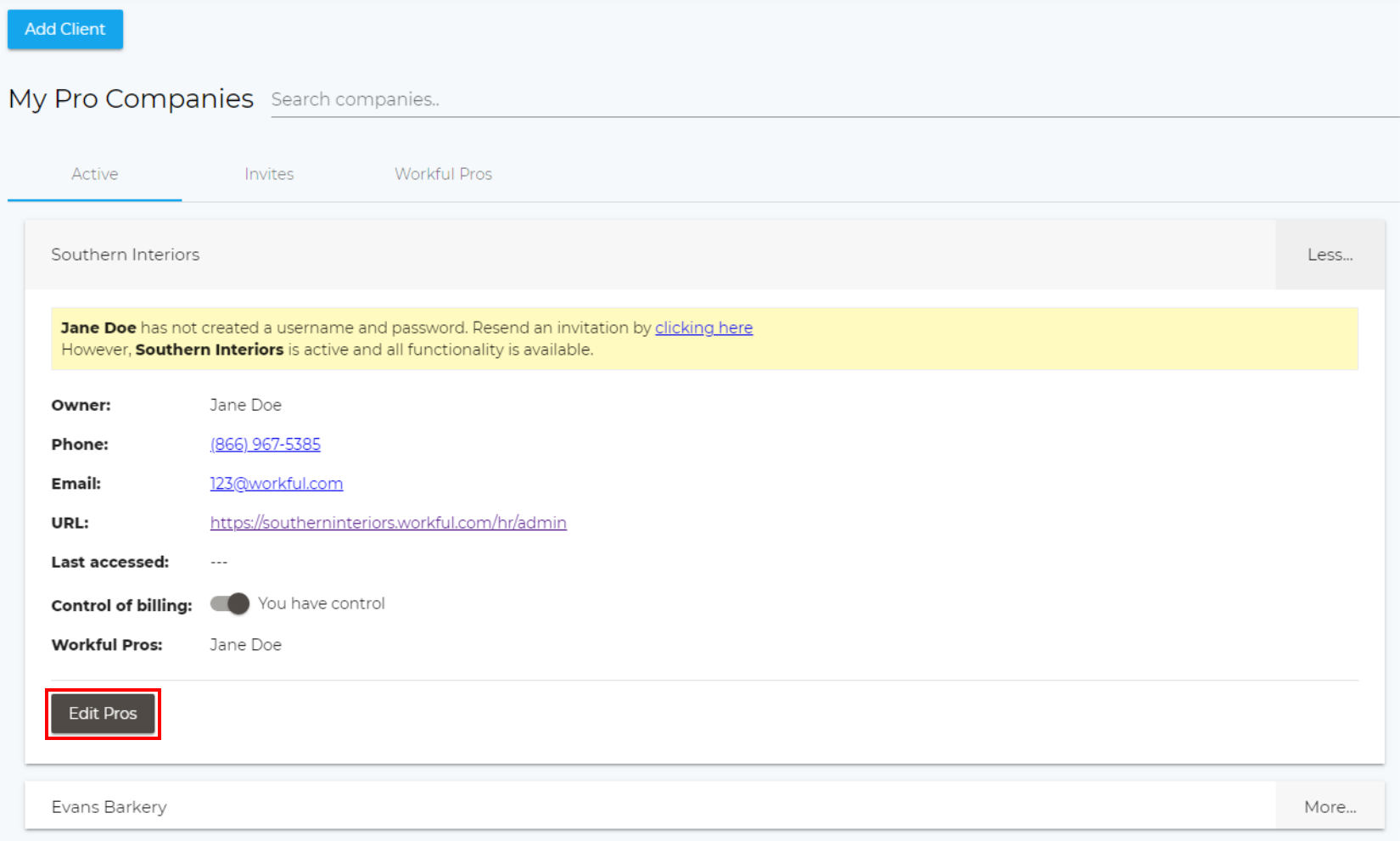 Click "REMOVE" beside the Workful Pro you want to remove from the company.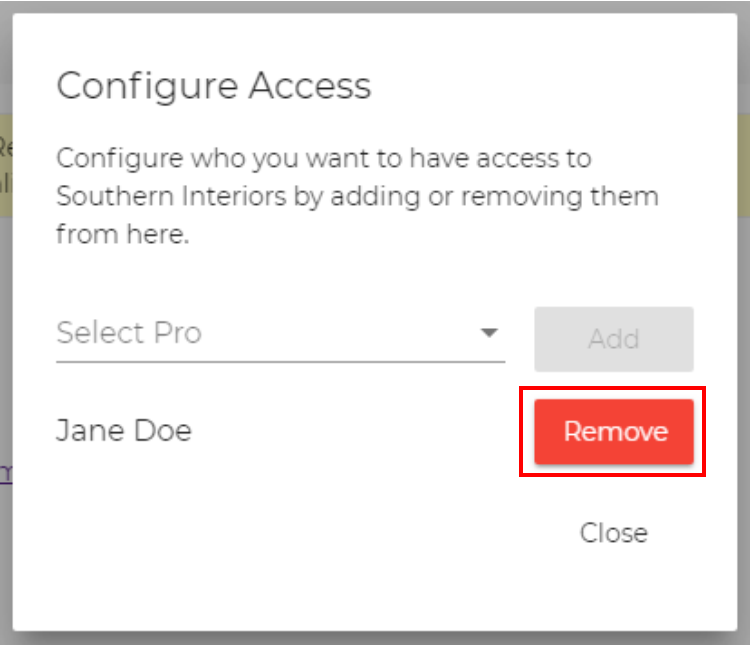 Click "CLOSE" to return to your Pro Dashboard.