You might want to give another Workful Pro the ability to access the companies you manage. For example, you might have other accountants or payroll professionals in your office that also need access to your clients' companies.
To invite another Pro, log into your Workful Pro account. Then, click "WORKFUL PROS" from your Pro dashboard.

Click "INVITE PRO".

Enter the Pro's first name, last name, and email address.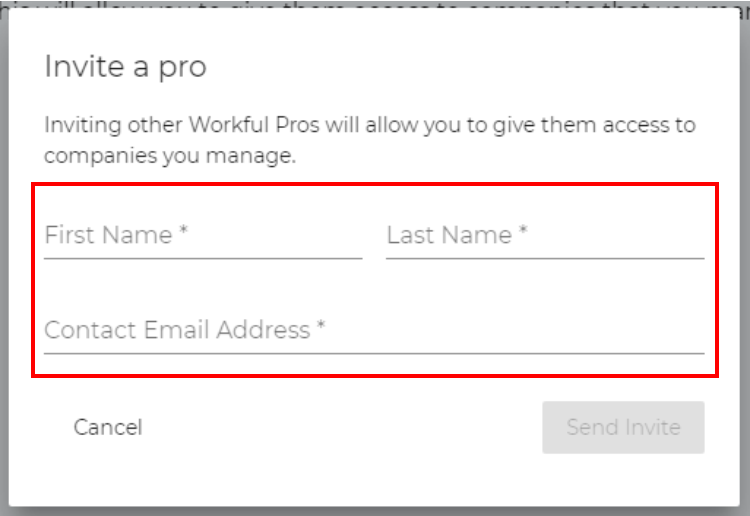 Click "SEND INVITE".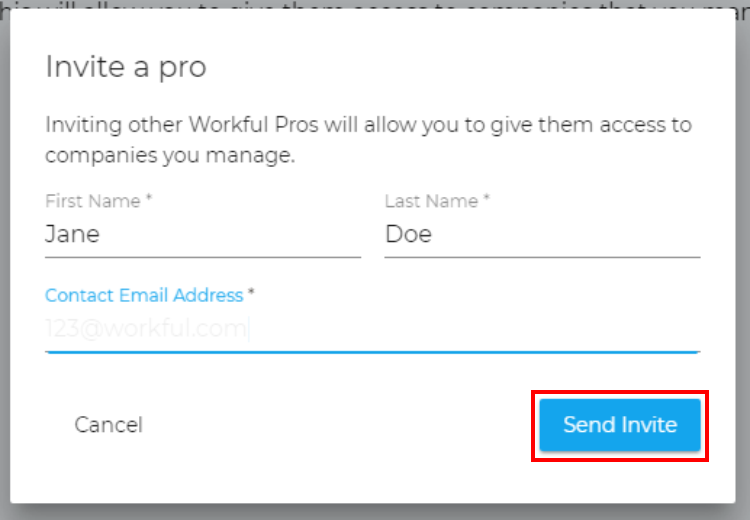 The Workful Pro will receive an email with instructions on how to create their Workful Pro account or sign into their existing account.