If your team members receive cash tips, you can record them in Workful to calculate tax withholdings and ensure their W-2s are correct. To do so, click Payroll on your main menu.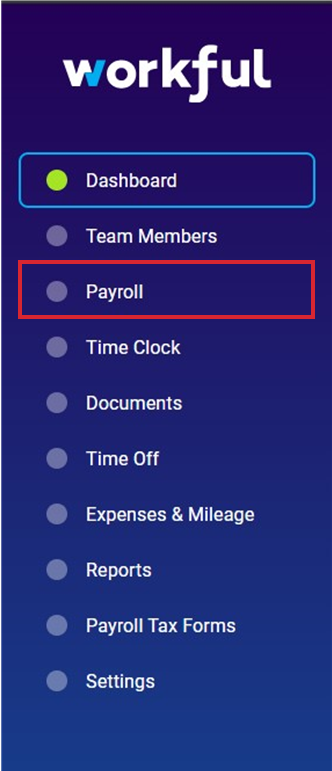 Then, choose RUN REGULAR PAYROLL or RUN OFF-CYCLE PAYROLL.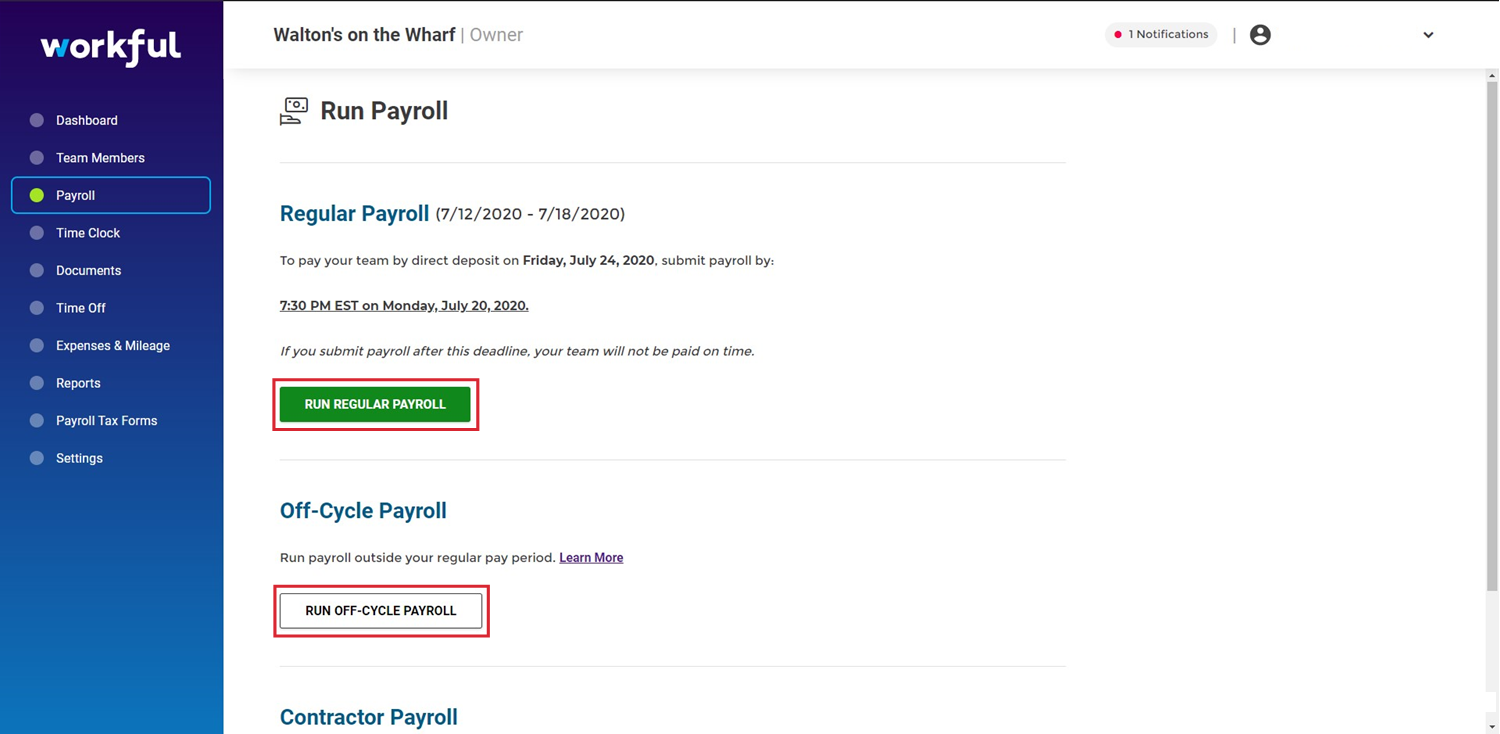 Click Additional Earnings beside the person who received cash tips.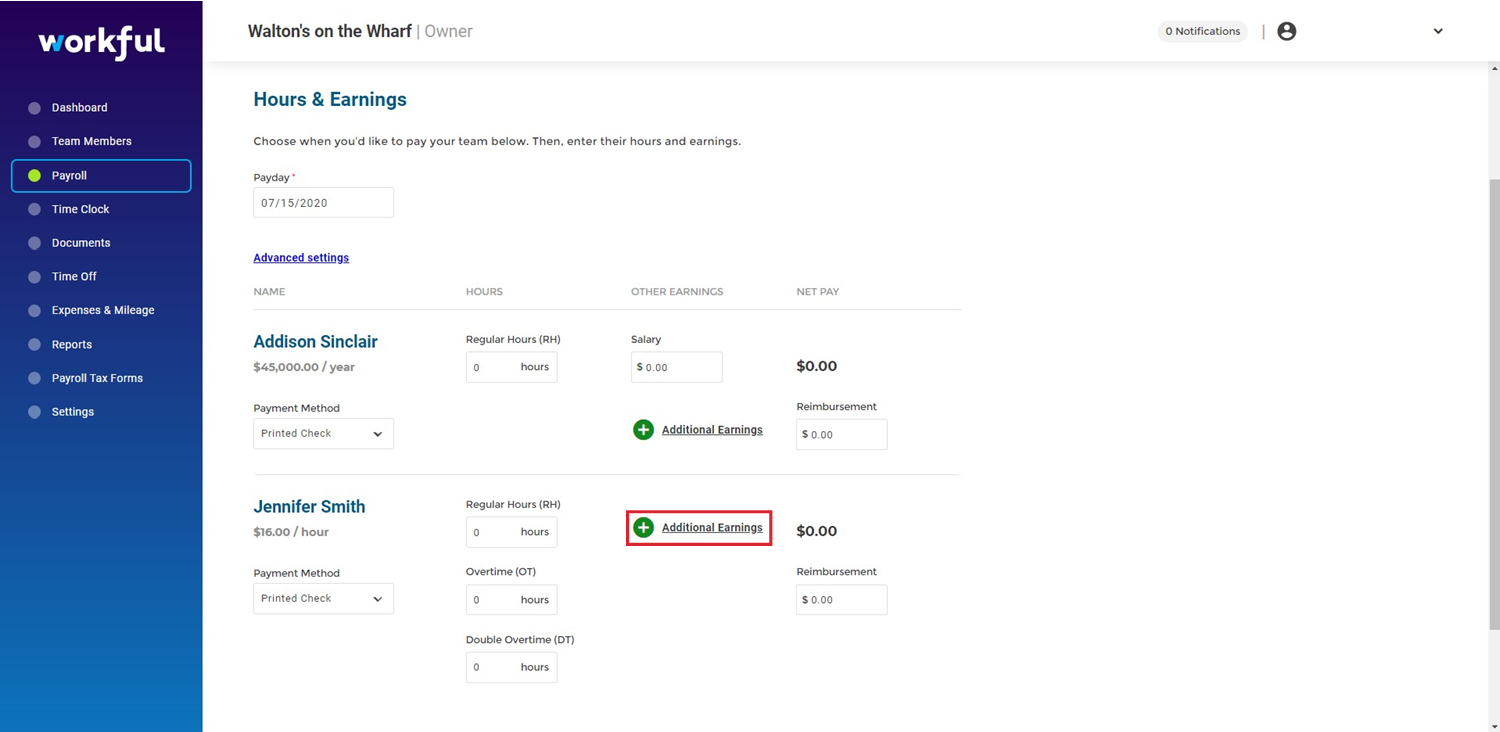 Enter the amount they received next to "Cash Tips (Reporting)."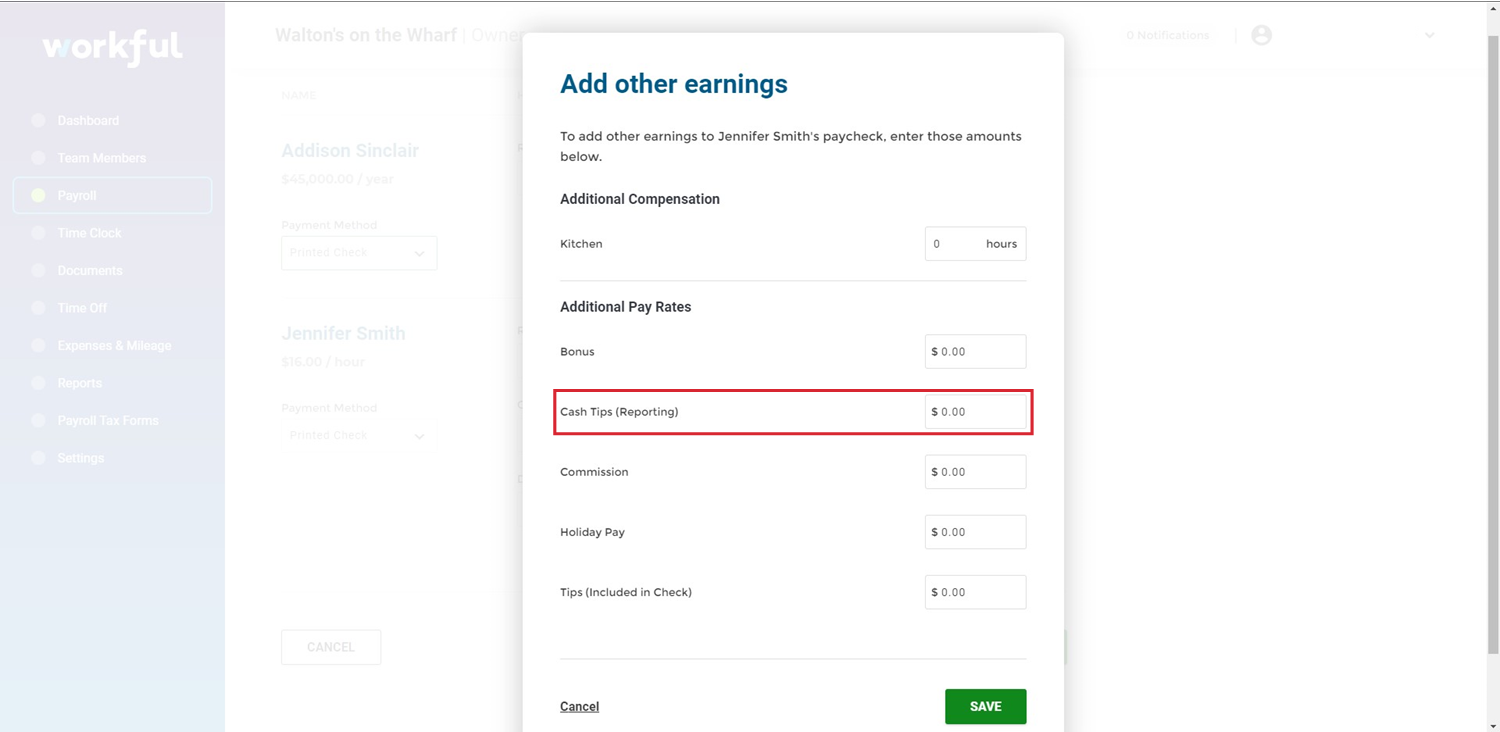 Click SAVE.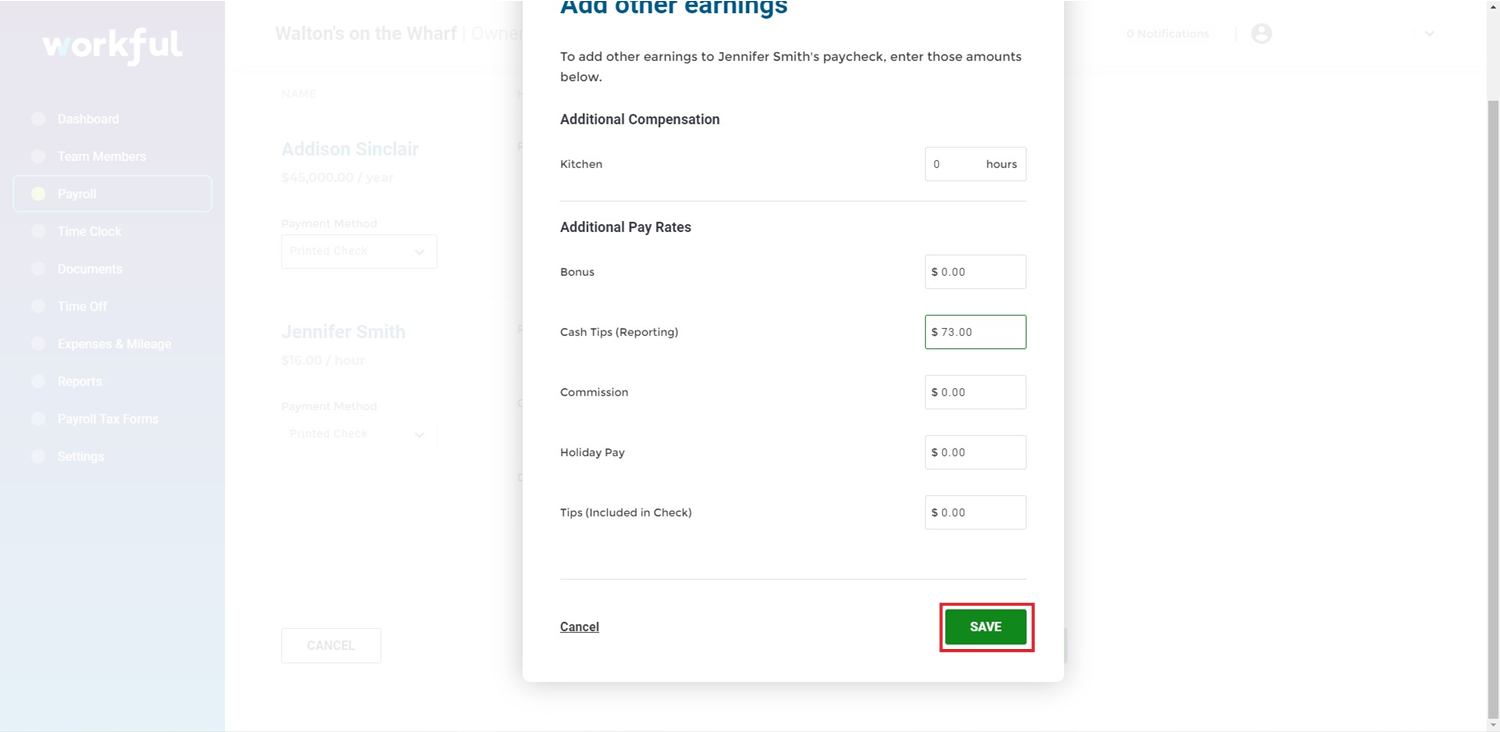 Continue processing payroll. We'll update the employee's taxes to account for their tips but won't add the tips to their net check amount.