Click Payroll Tax Forms on your admin menu.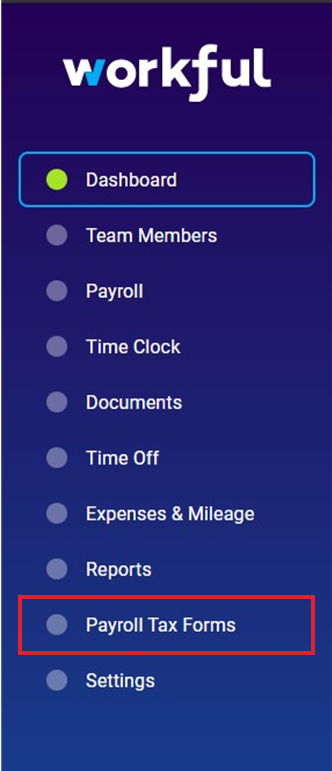 Any forms due within the next 30 days will be listed on your Forms Dashboard. If the form you would like to start is not listed, click State Forms from the menu.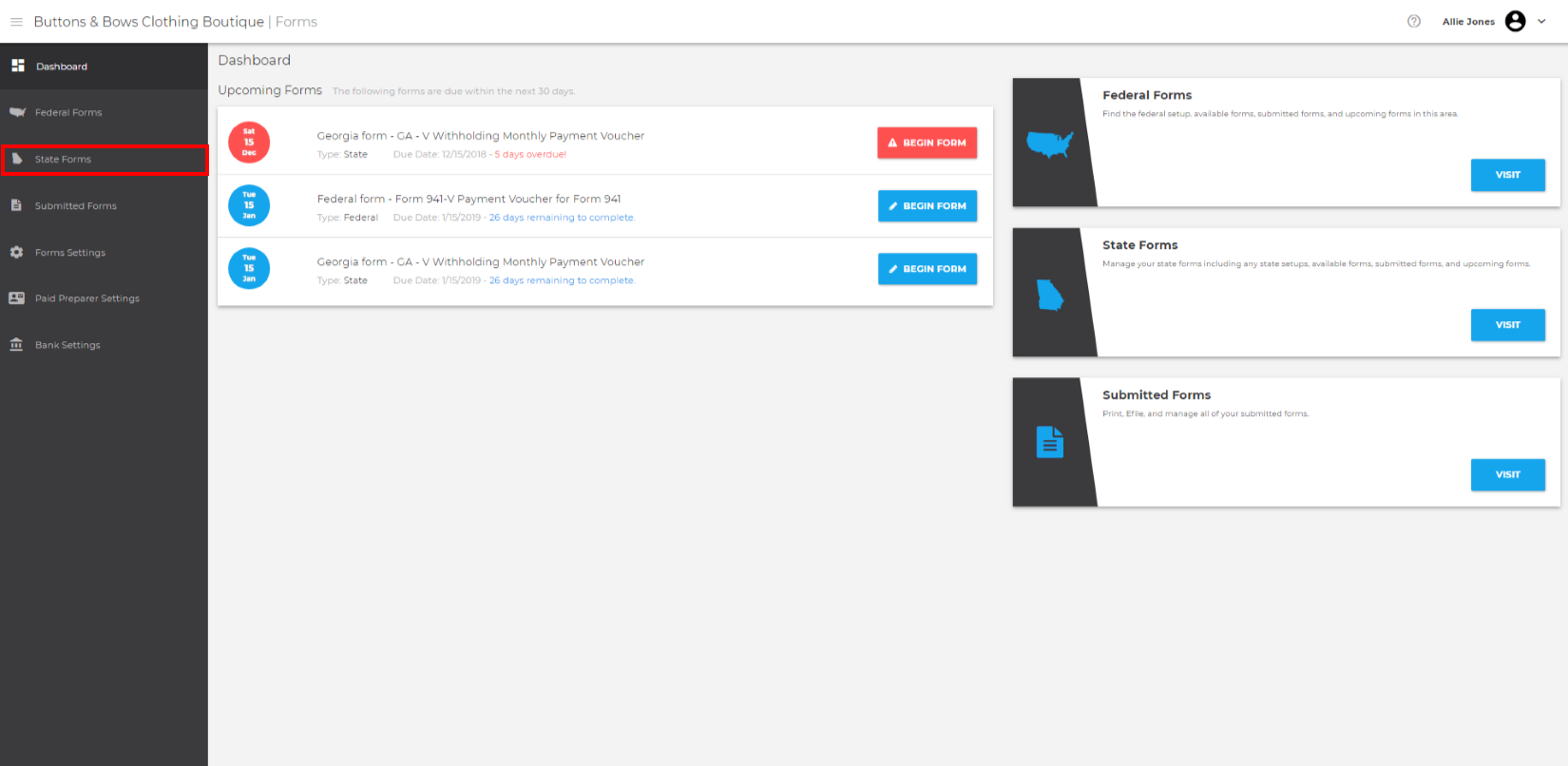 Locate the appropriate form and click NEW FORM.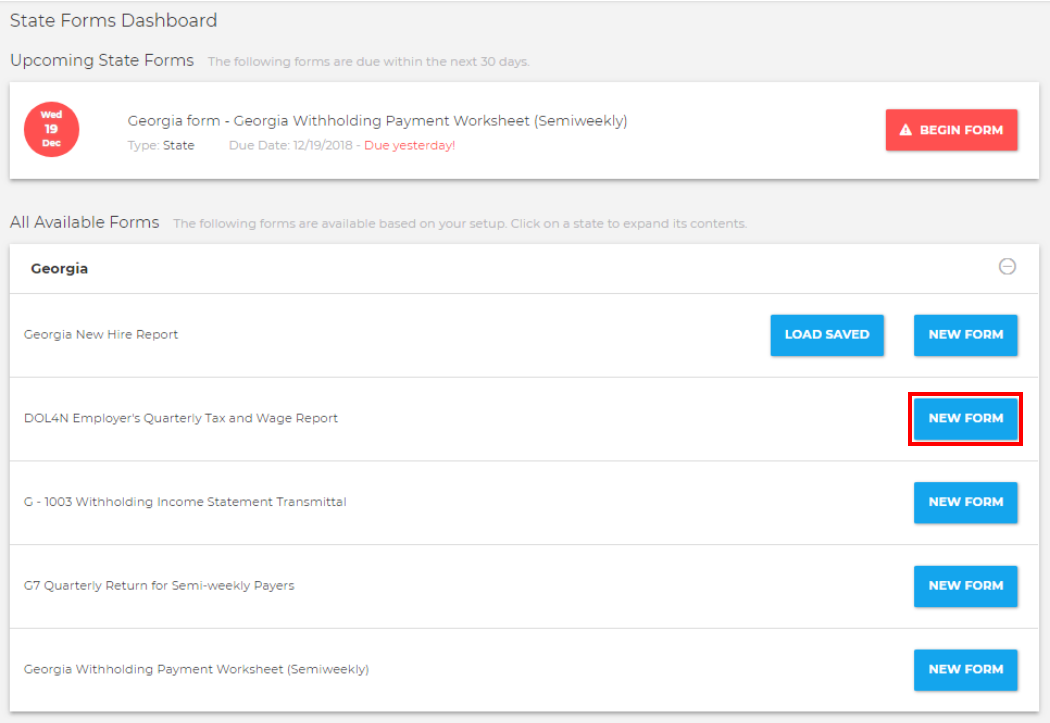 Choose the correct quarter or year in the upper, right-hand side.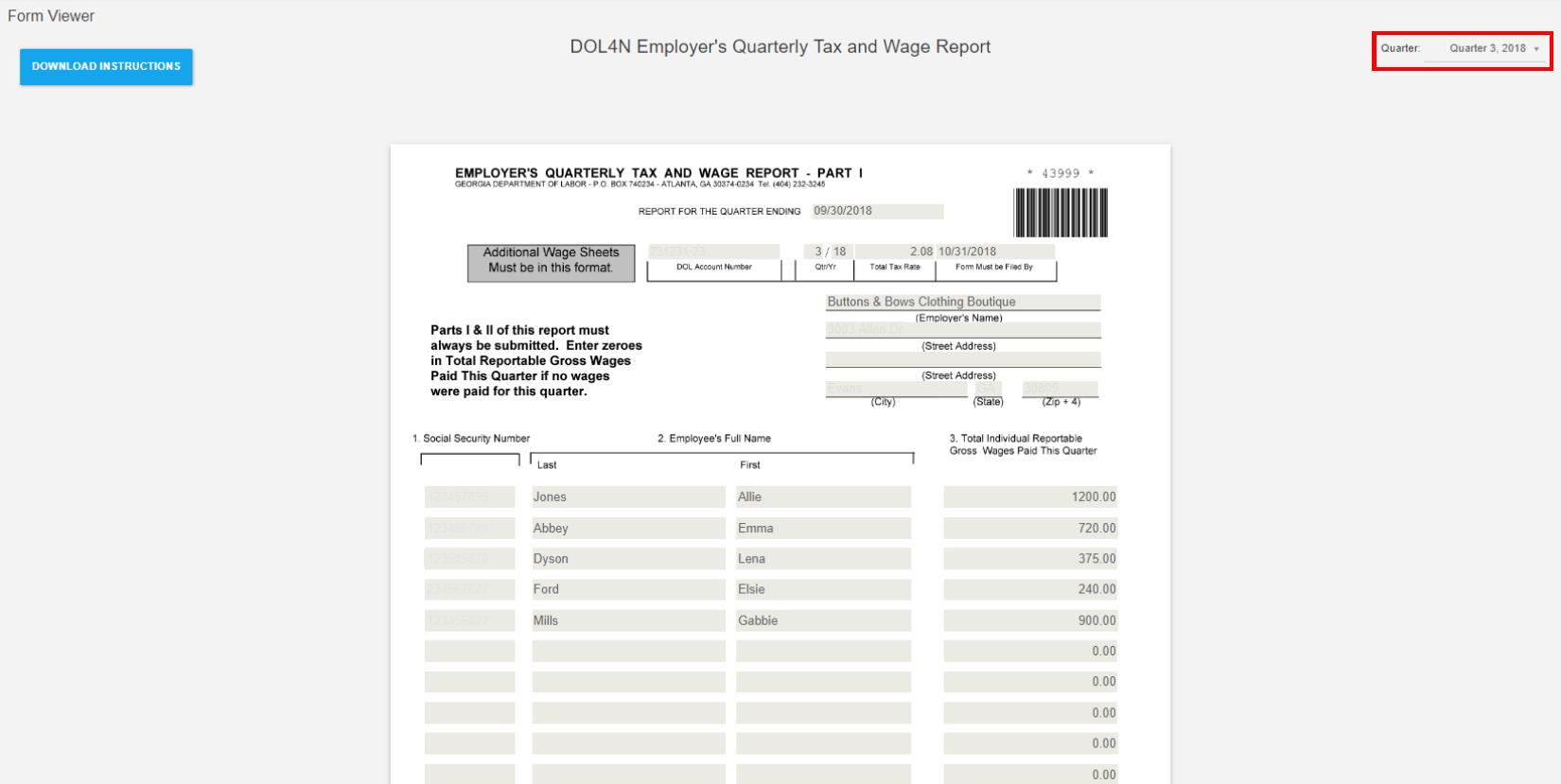 The information on the form is calculated based on beginning balances entered and payroll ran in Workful. Confirm the information on the form is correct and make any adjustments.
When you are finished reviewing the information, click SAVE at the bottom of the form.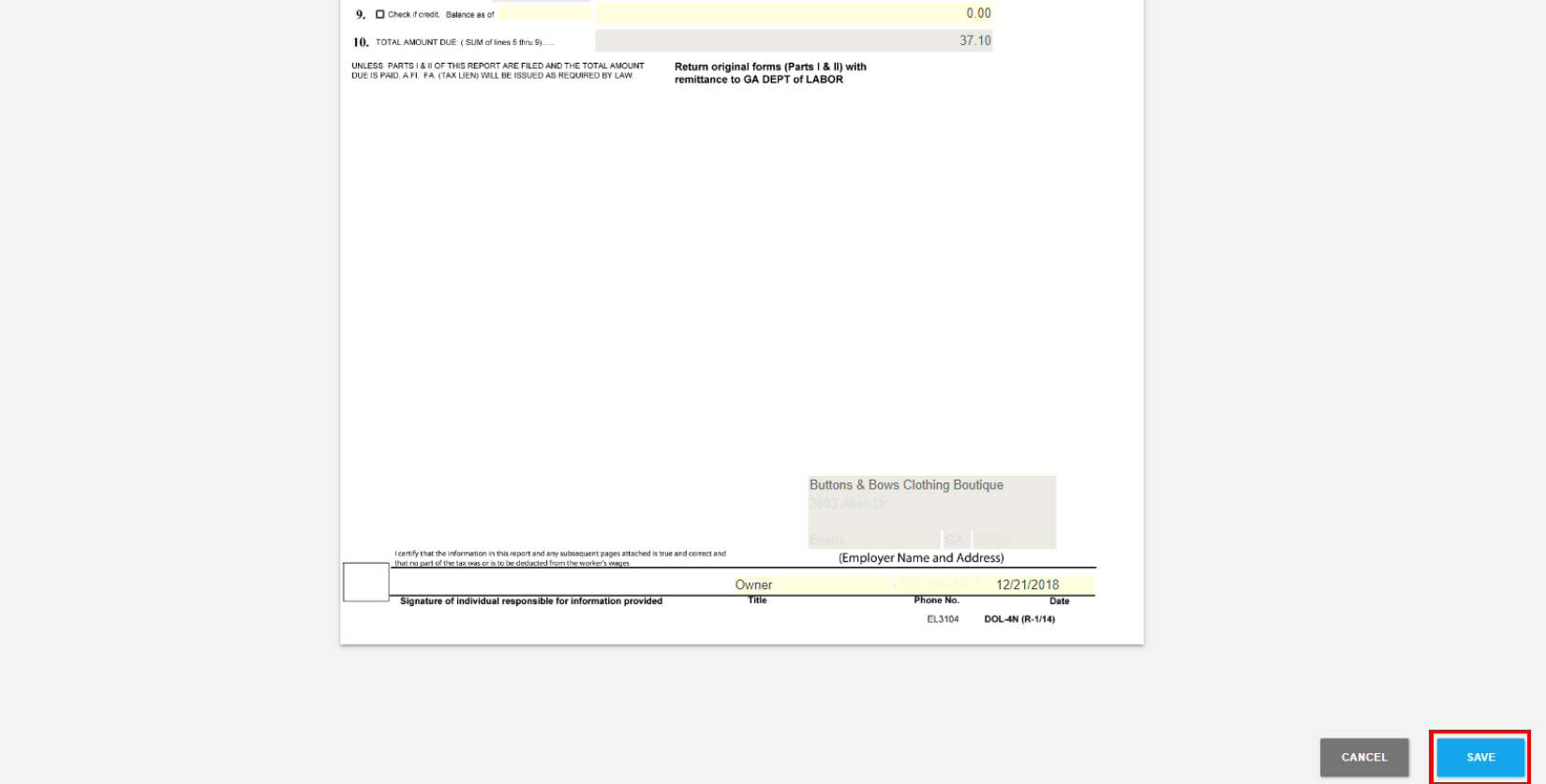 Workful will bring you to a list of your created and submitted forms, with your newly created form listed.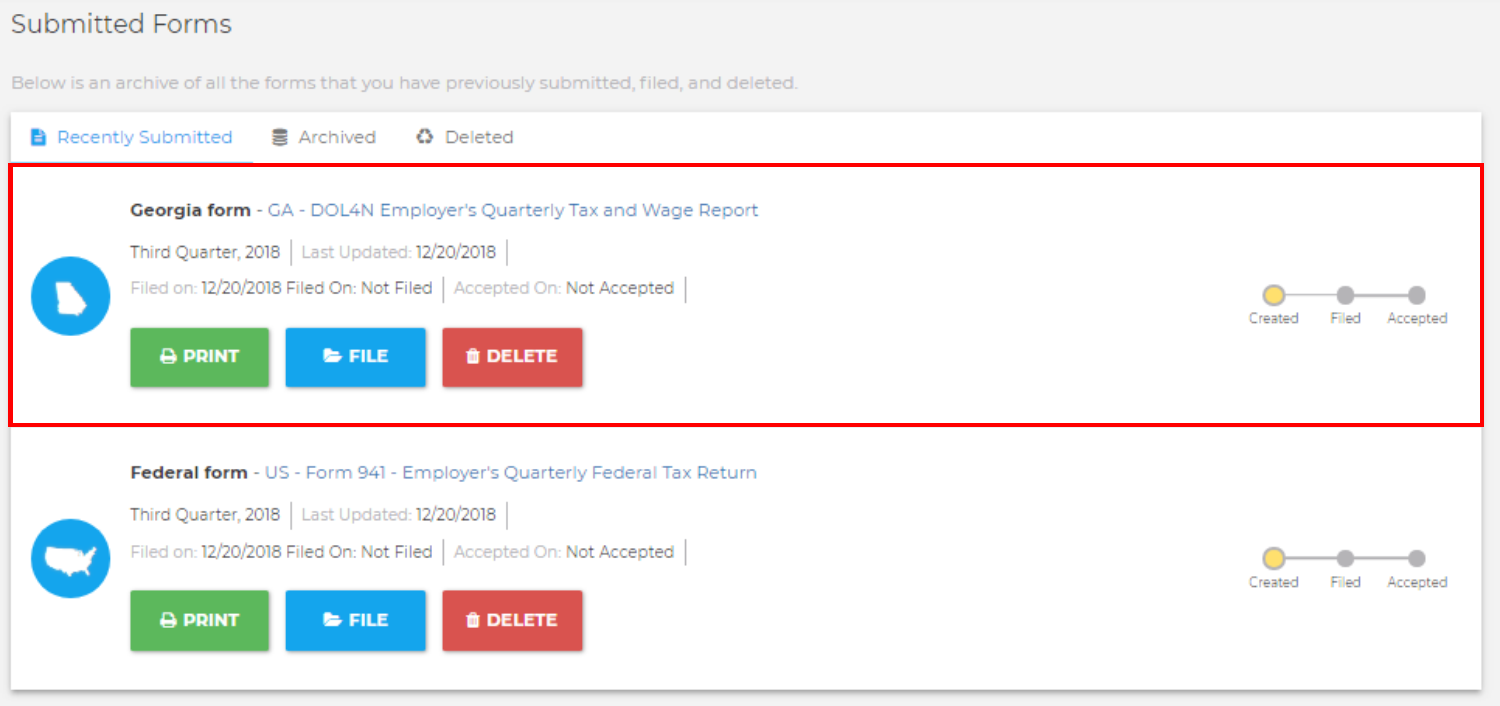 Click here to learn how to print your form.