Click Payroll Tax Forms on your admin menu.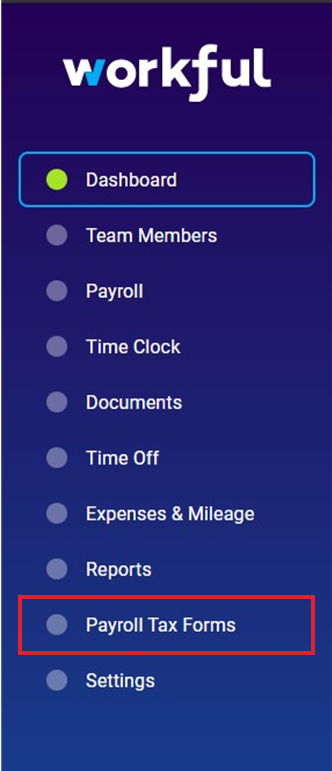 Click Submitted Forms.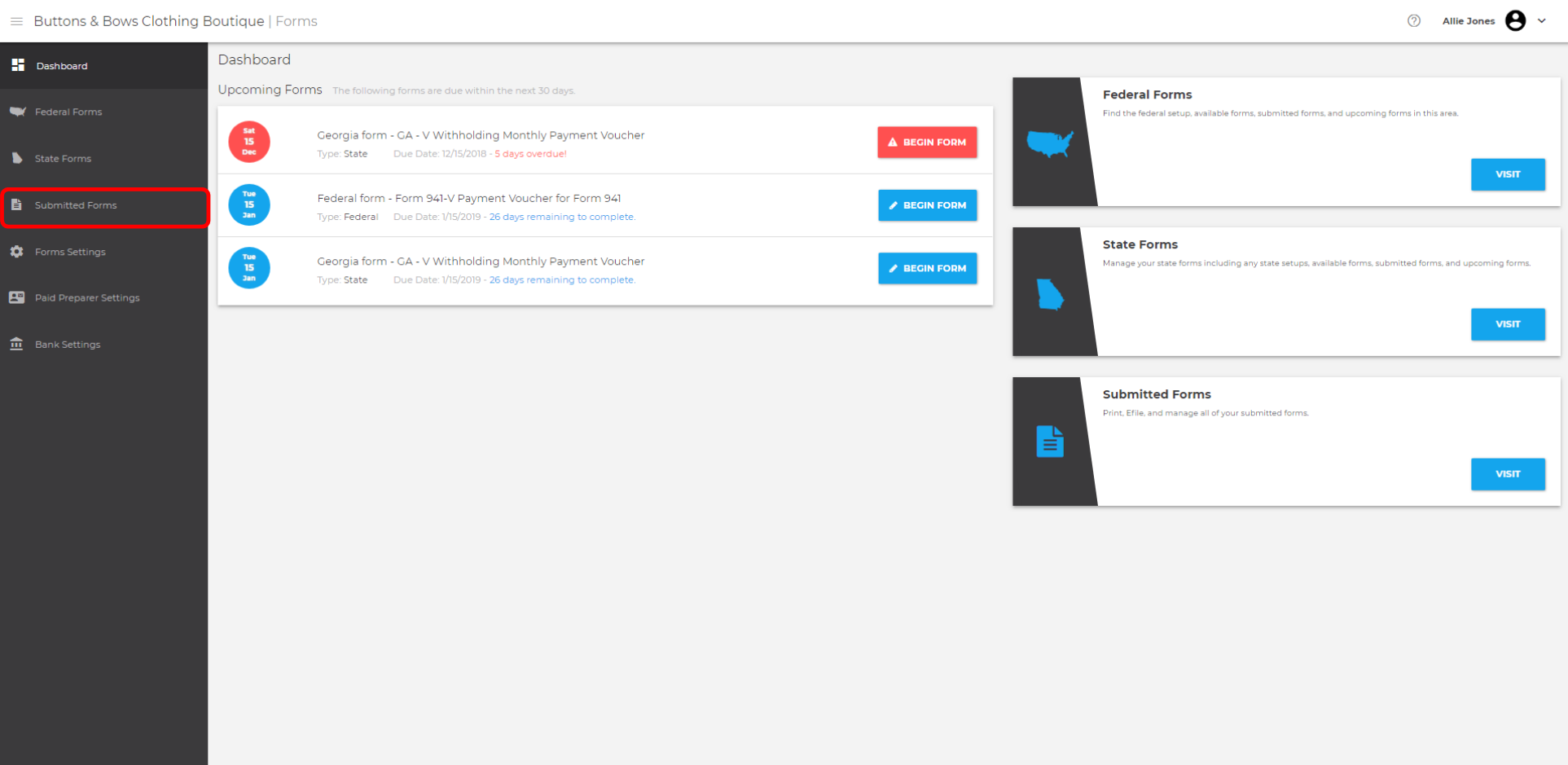 Click PRINT below the form you wish to print.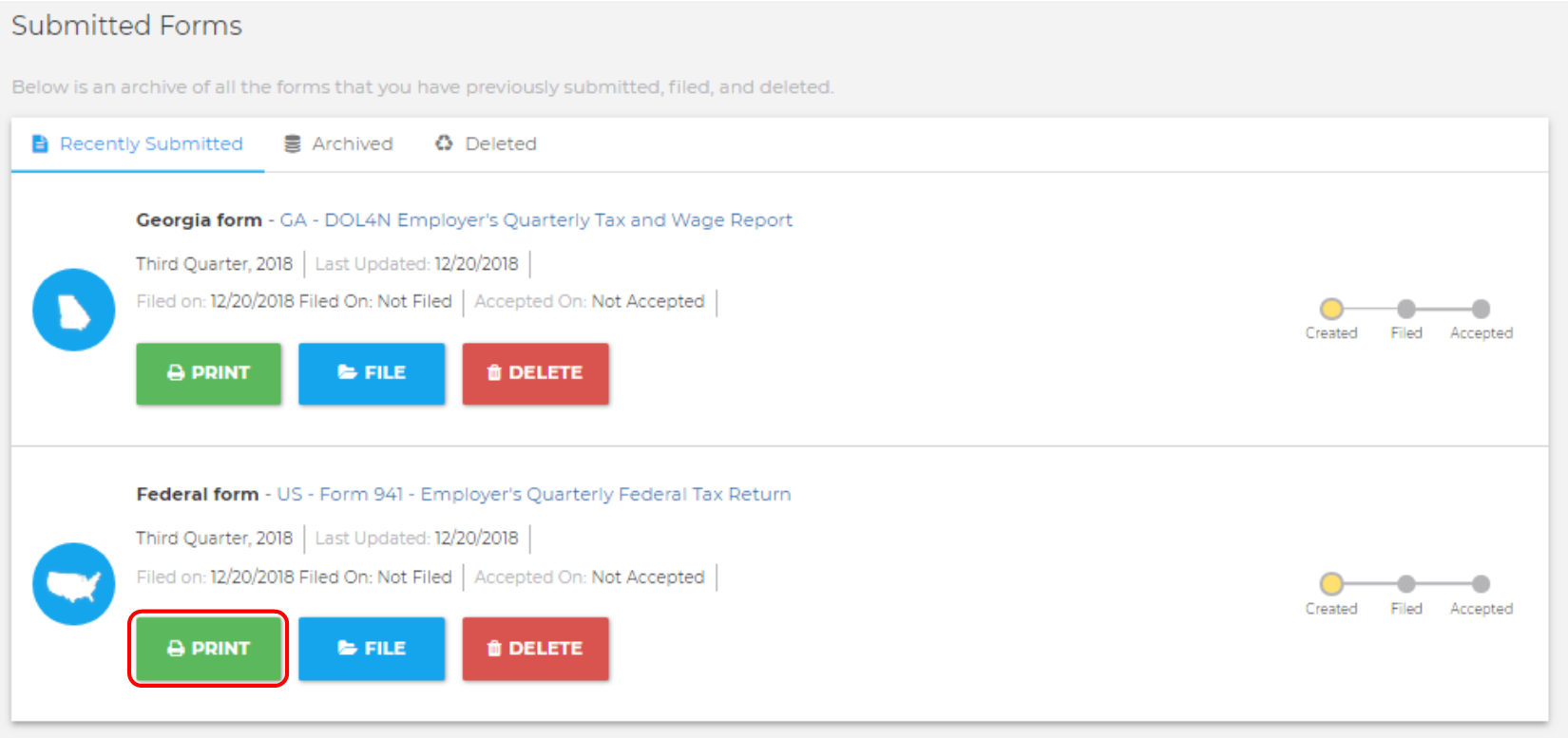 A copy of the form will be downloaded to your computer. As the form is downloading, Workful will share important information about printing the form. Read this information carefully, then click THANKS!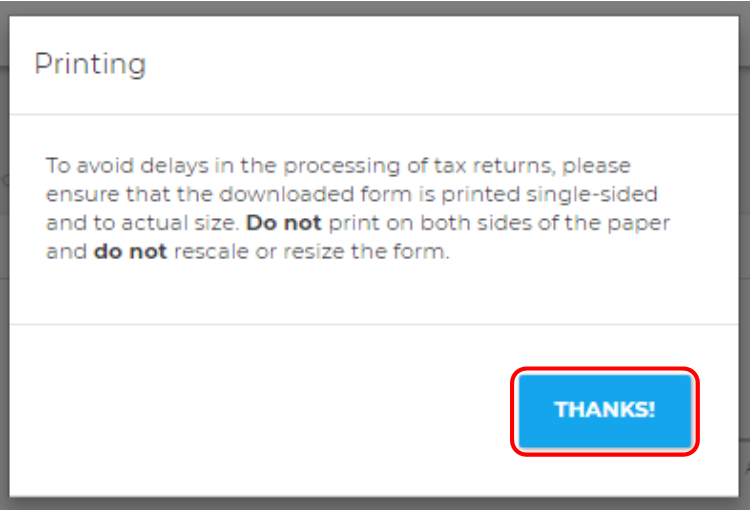 Open the downloaded form in your preferred PDF reader to view and print.