As your team grows, you might start to add supervisors and managers. When you do this, you can easily add employees to a manager's team. To do so, click Settings from your main menu.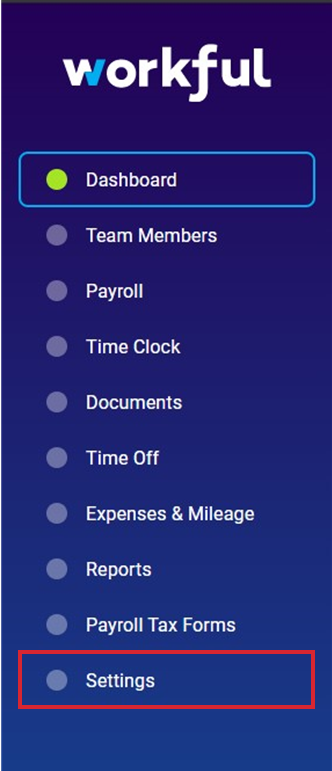 Then, select Role Management.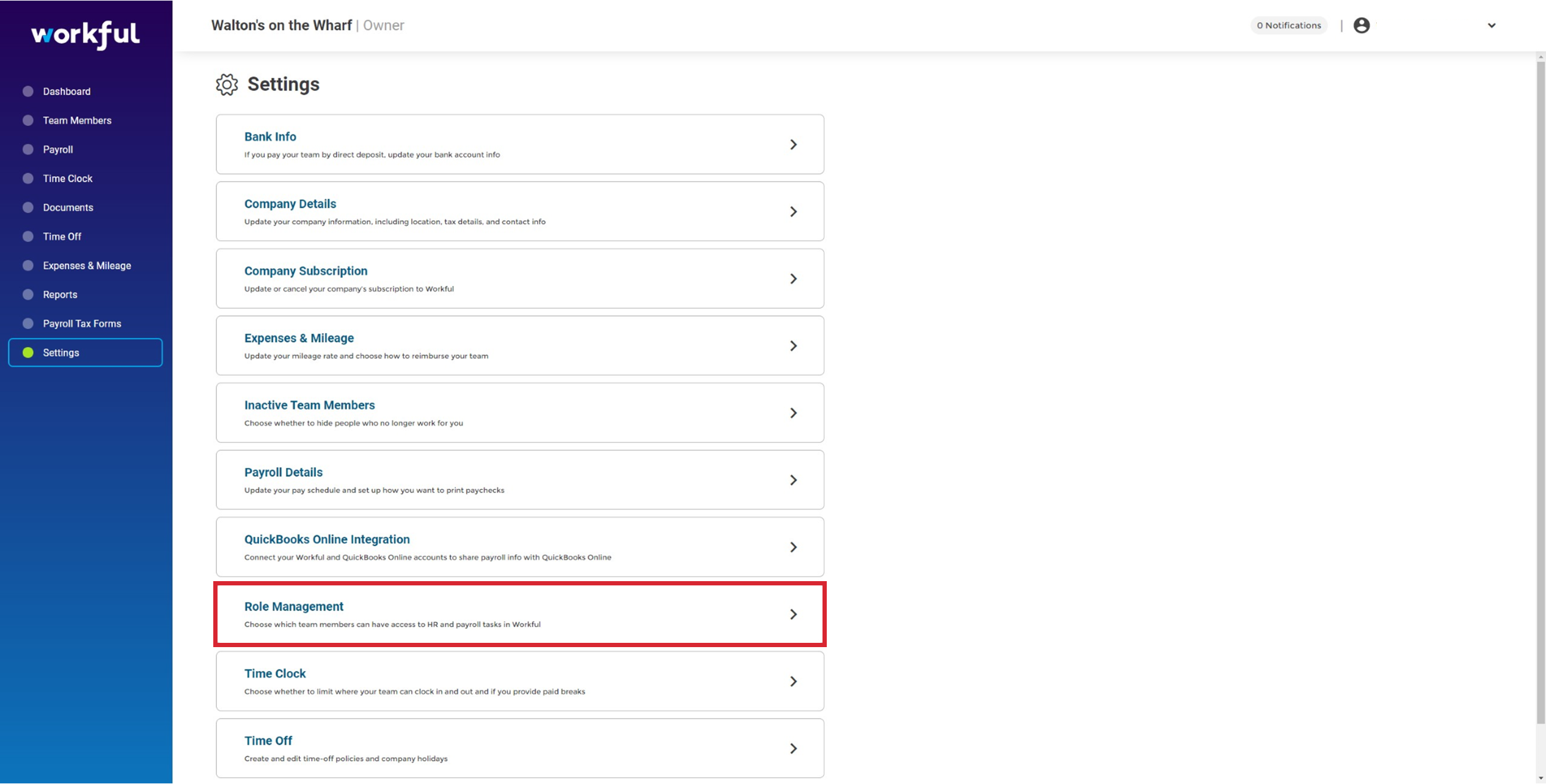 Select the manager.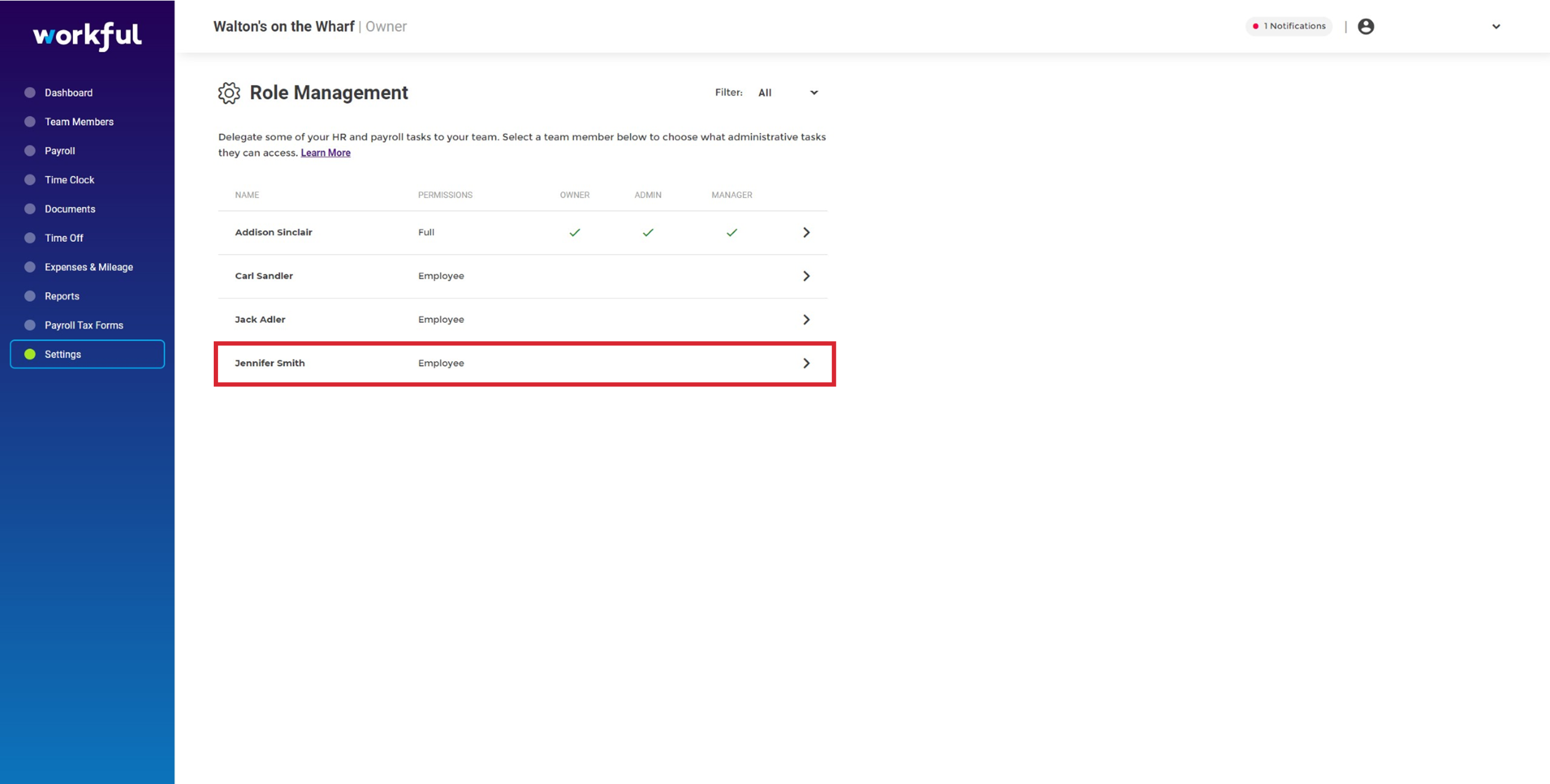 Click Team-Level.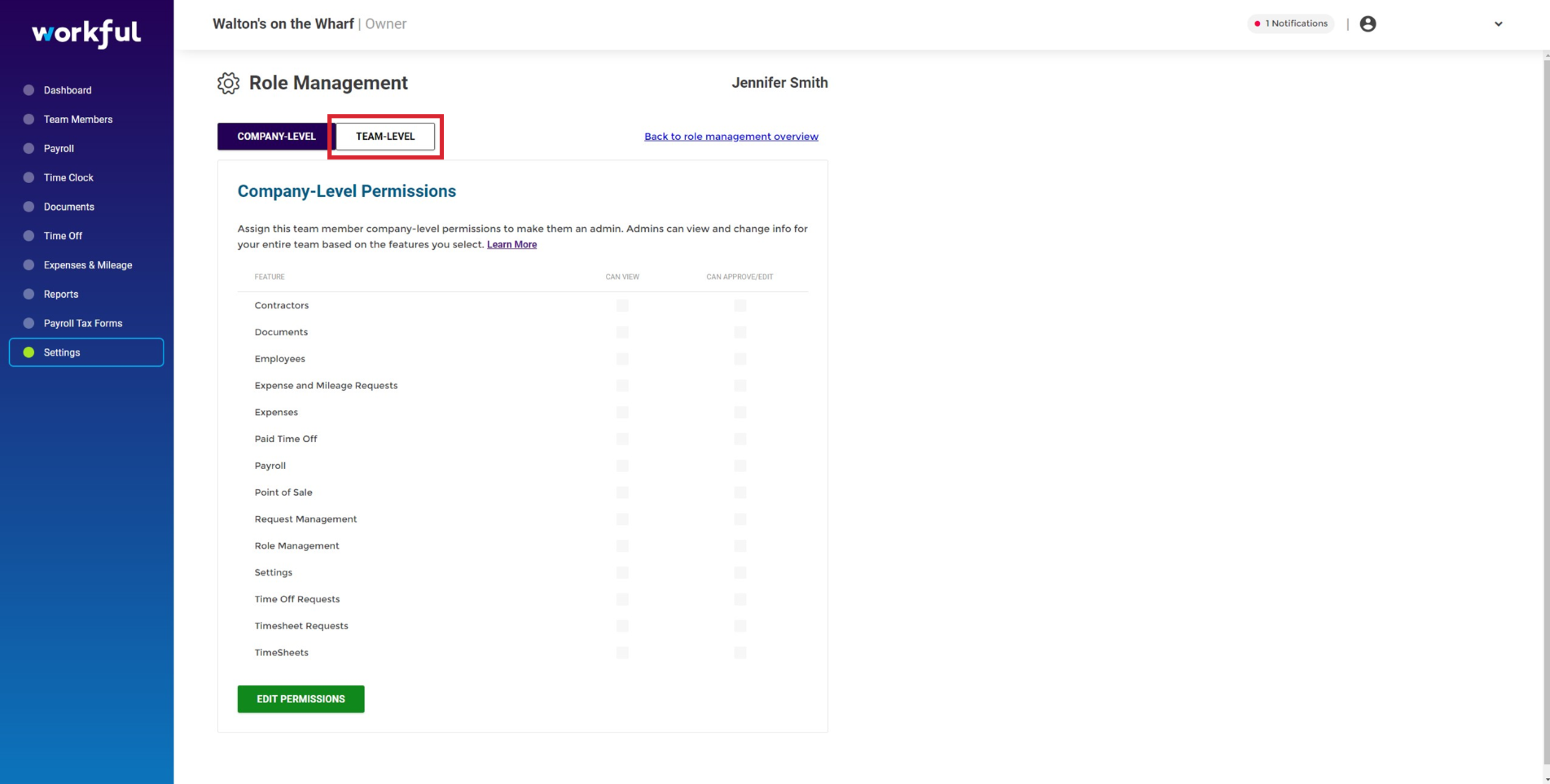 Then, click Add Team Member.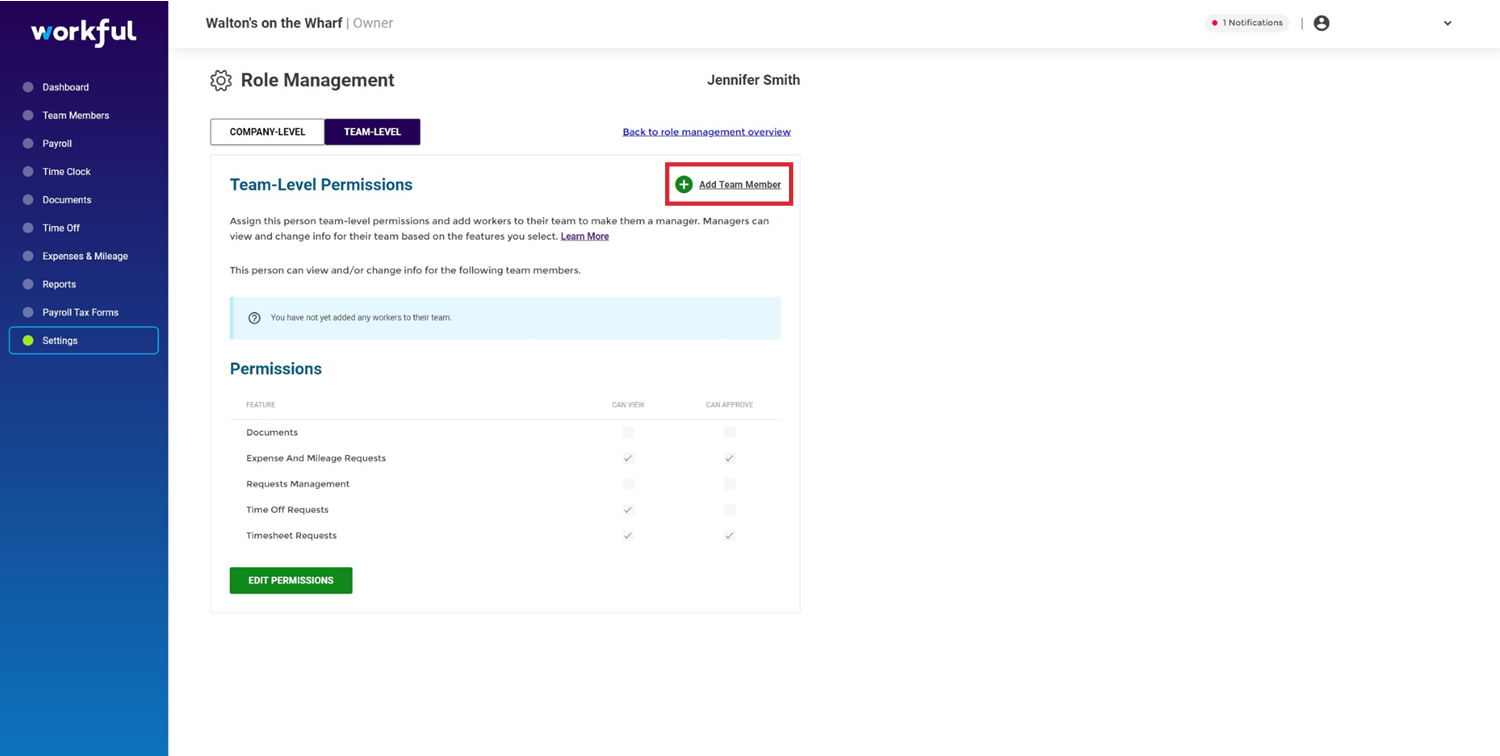 Select a team member who reports to your manager.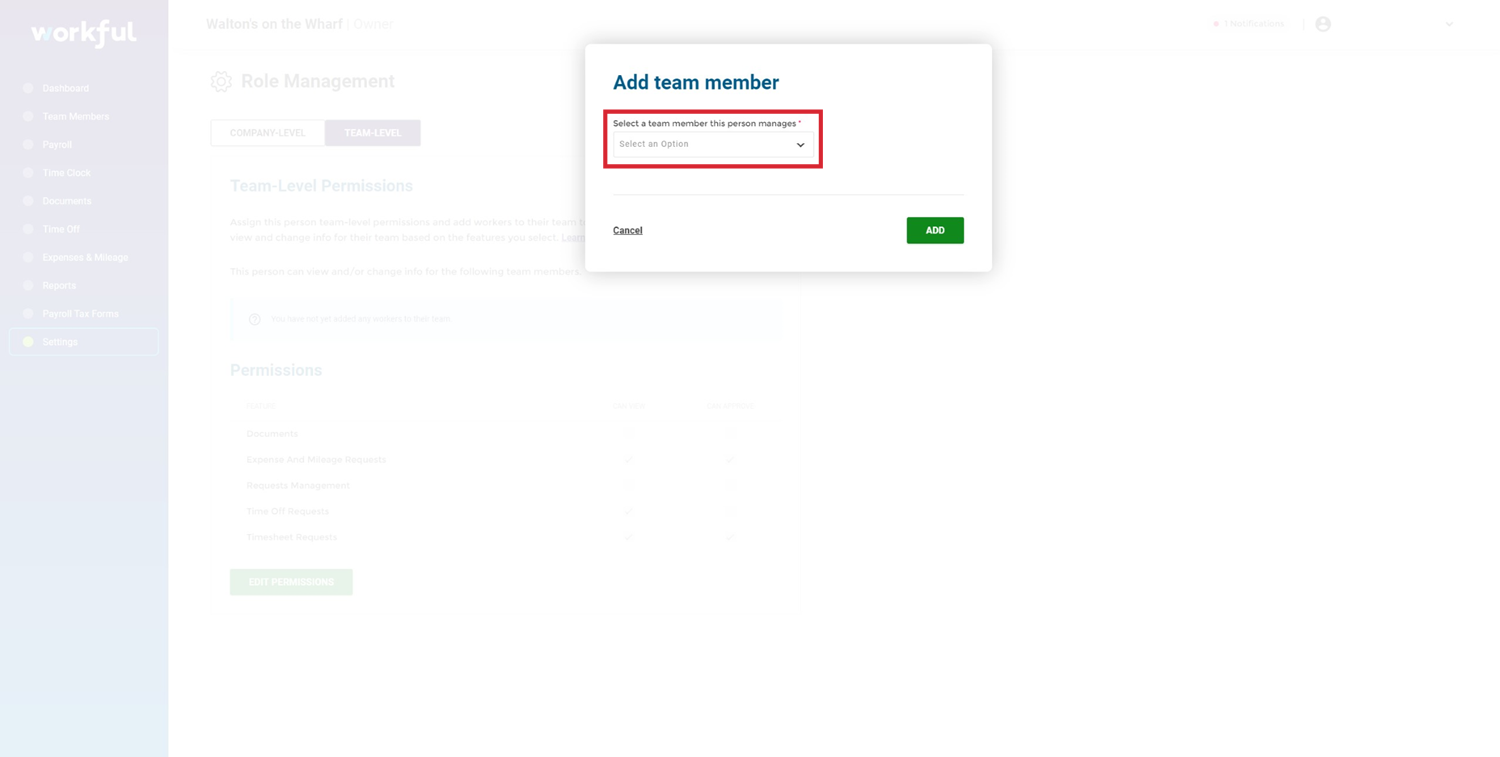 Click ADD.