When you connect your Workful and QuickBooks Online accounts, we'll send payroll entries to QuickBooks Online each time you run payroll.
To connect your accounts, click Settings on your main menu.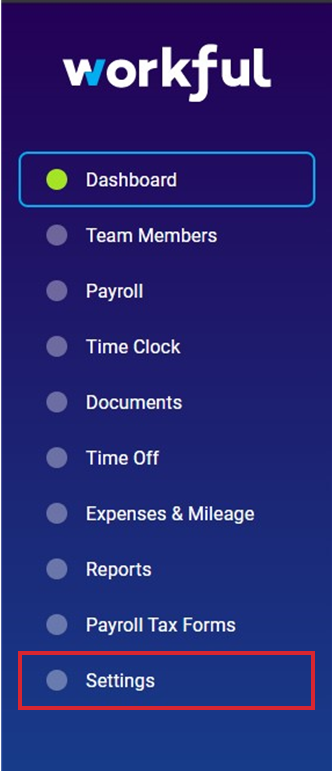 Then, select QuickBooks Online Integration.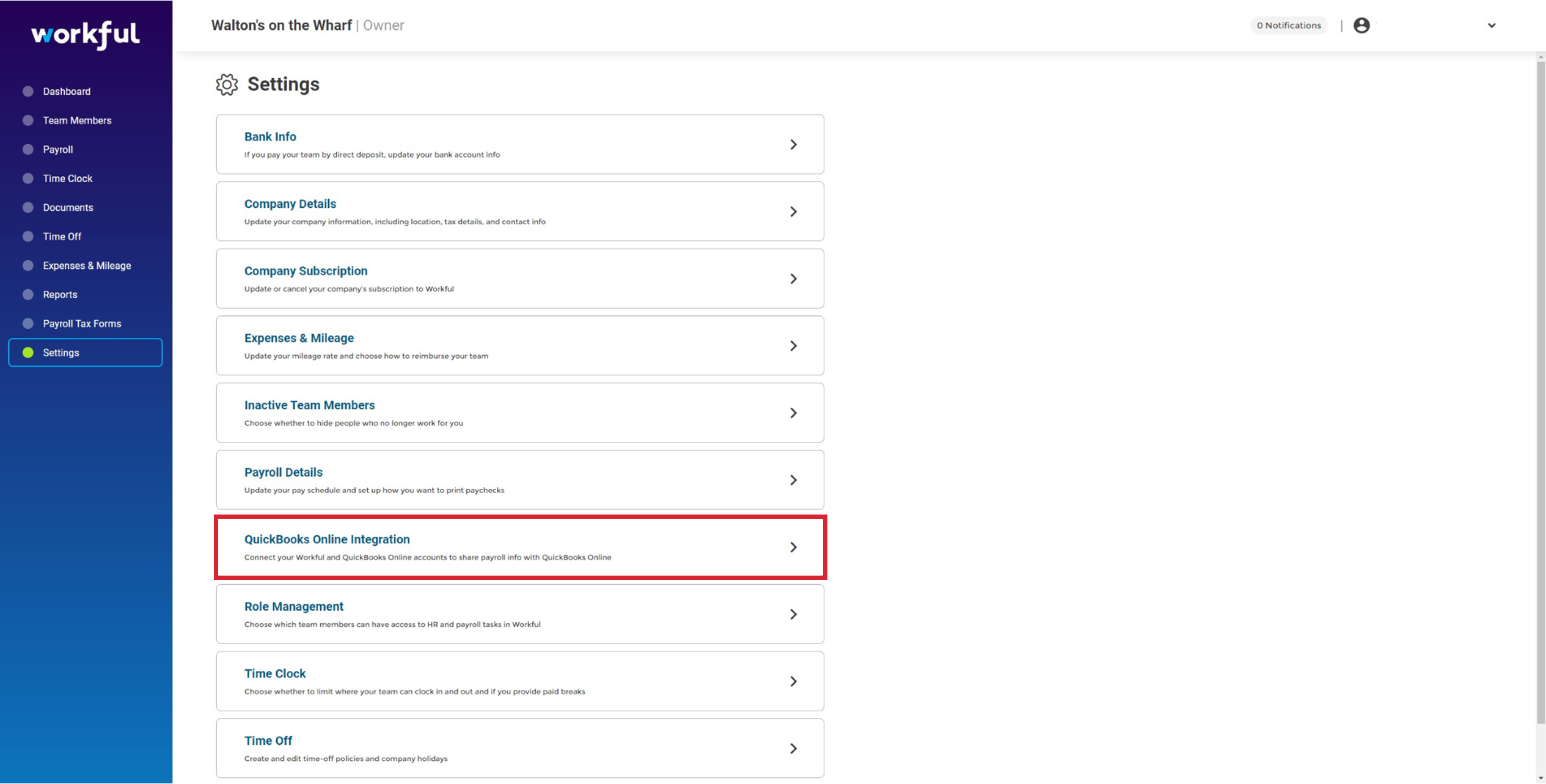 Click Connect to QuickBooks.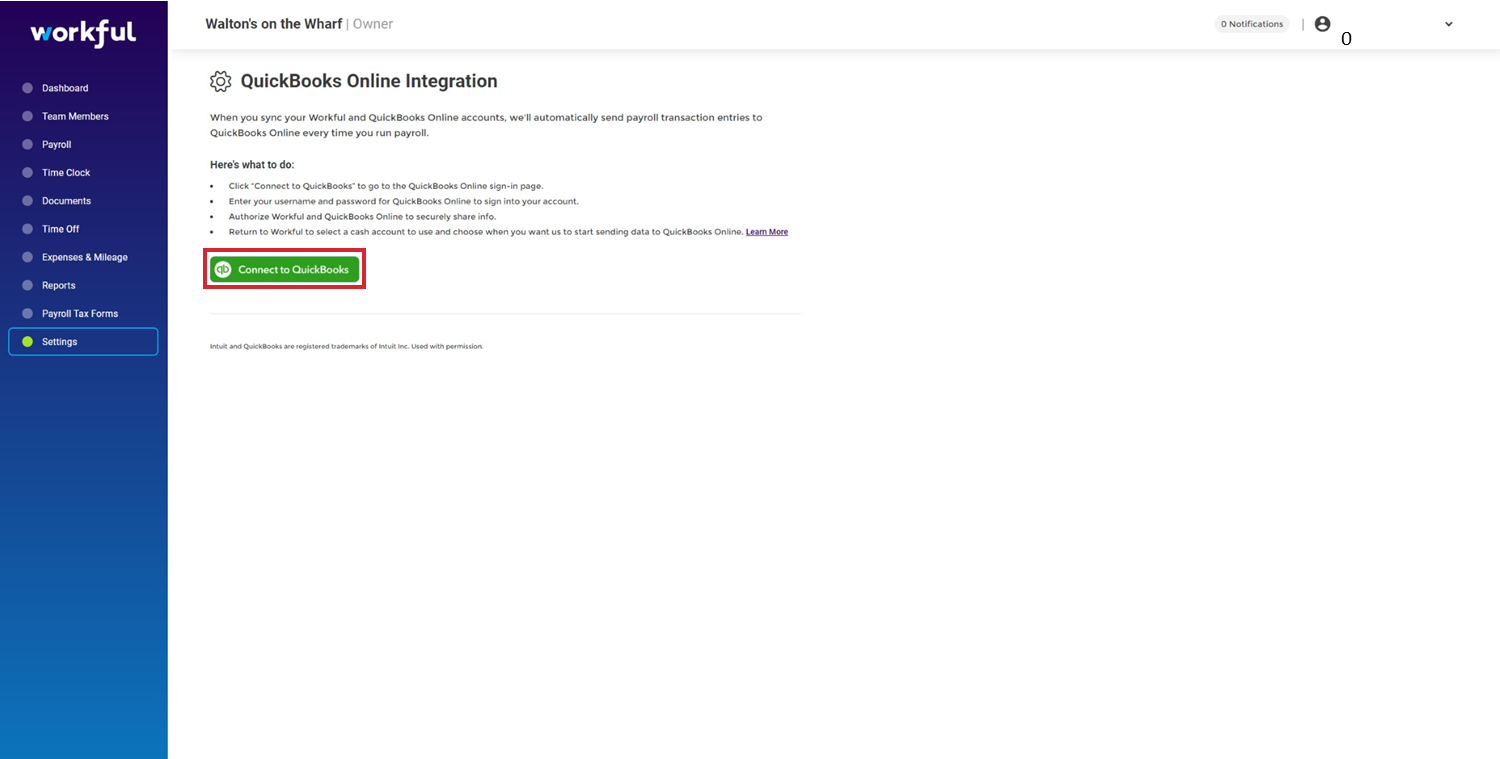 Enter your QuickBooks Online username and password and click Sign In.
Authorize Intuit to securely share your data with Workful by clicking Connect.
Workful will start syncing your accounts. This may take a few minutes.
Choose which cash account to use. We'll create new general ledger accounts in QuickBooks Online to accurately share your payroll data.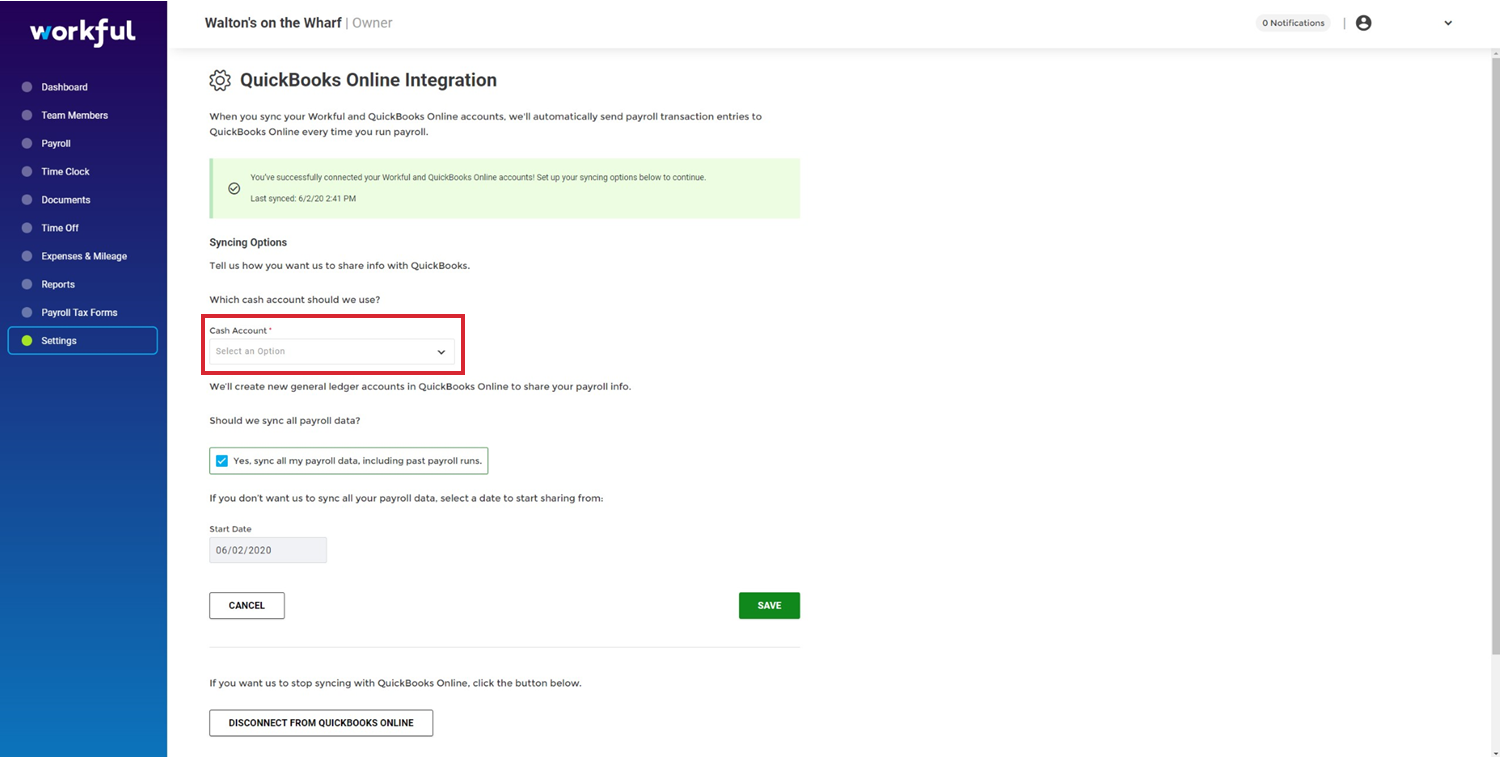 If you want us to sync all your payroll data, select Yes, sync all my payroll data, including past payroll runs.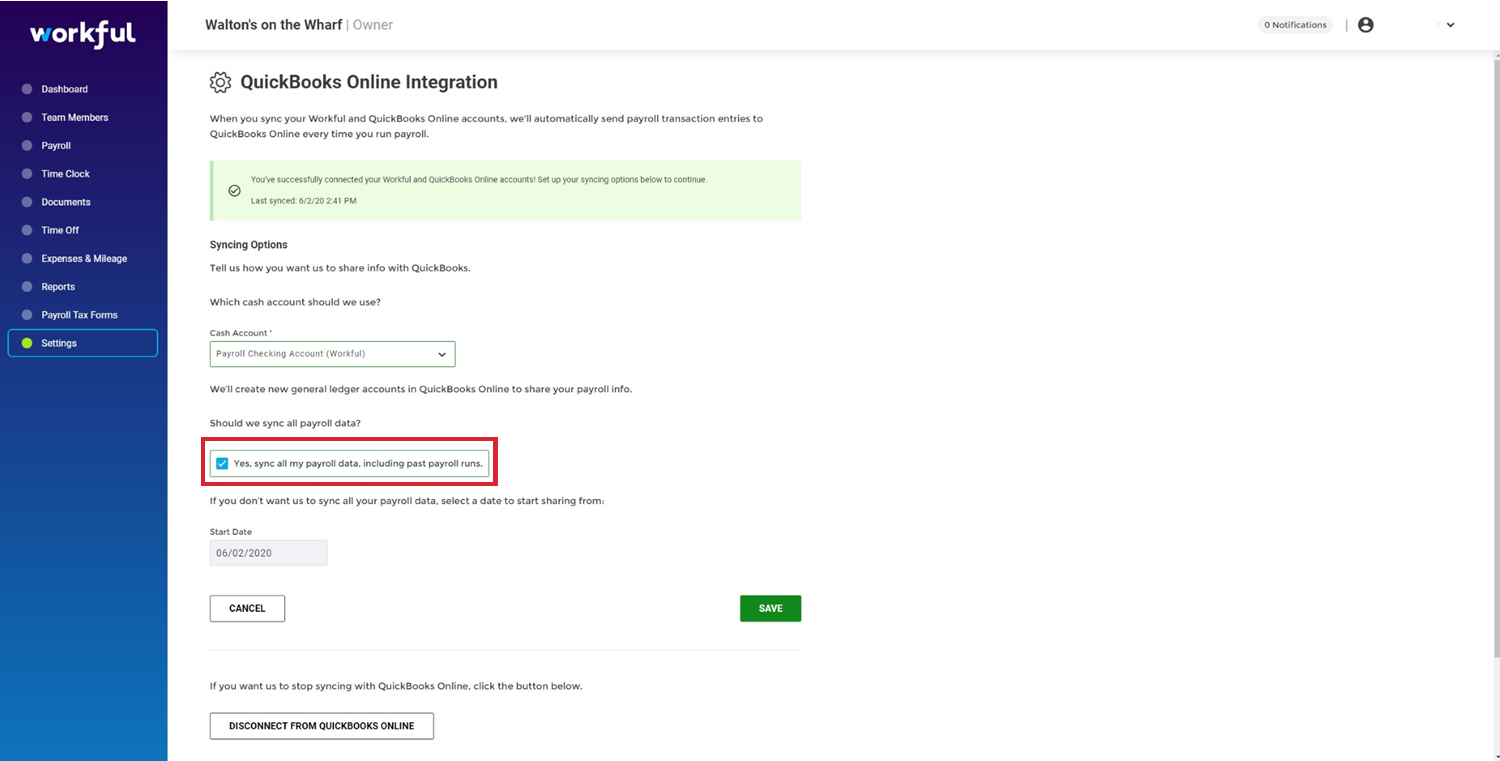 If you don't want Workful to sync all your payroll data, select the date to start sharing.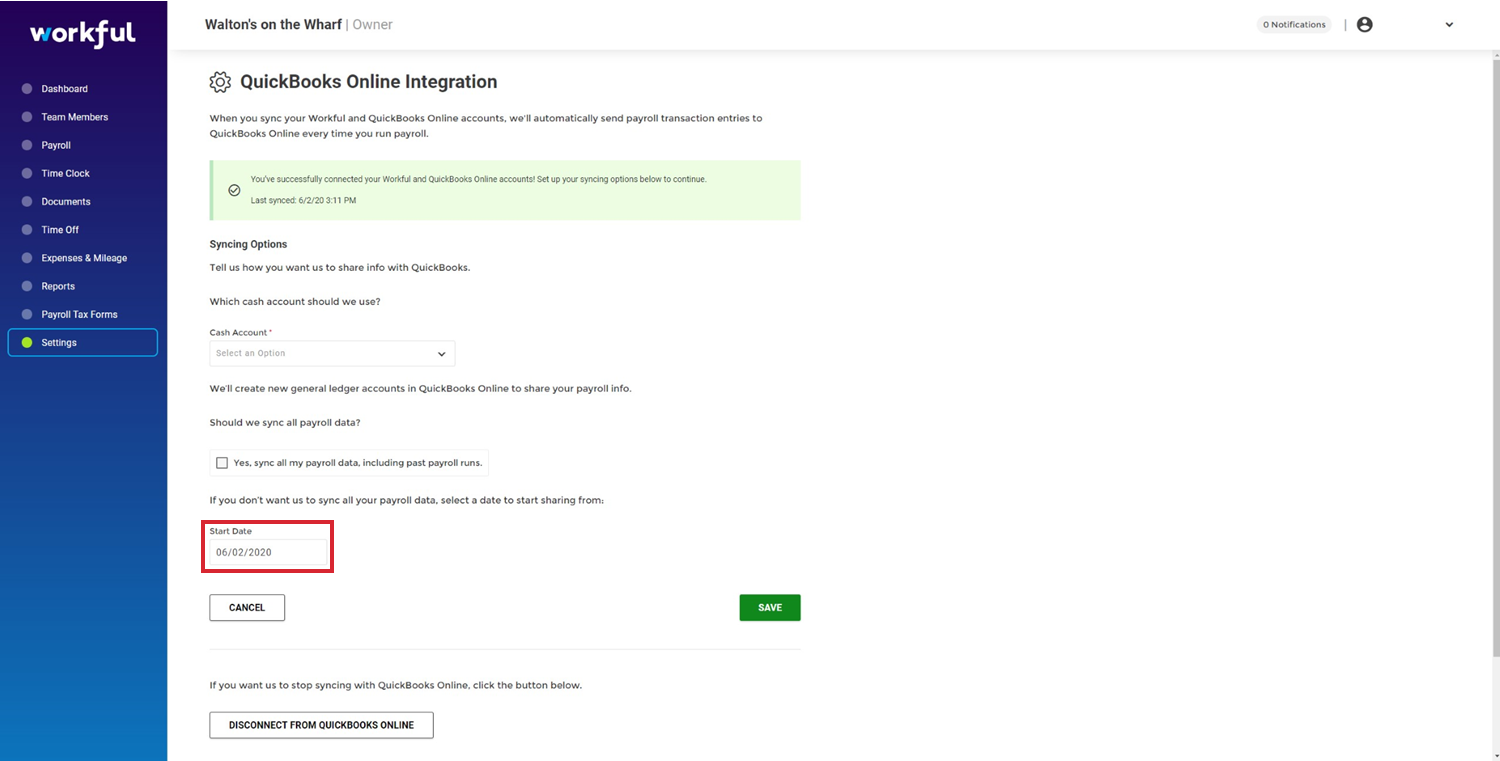 Click SAVE.