Canceling a payroll run will cancel all direct deposit checks and any payroll tax liabilities Workful would typically debit from your company's bank account. It will also void all printed checks associated with that payroll run.
Note: If you need to cancel direct deposit, you will need to do so by 7:00 p.m. EST on the day you ran payroll.
To cancel a payroll run, click Reports on your main menu.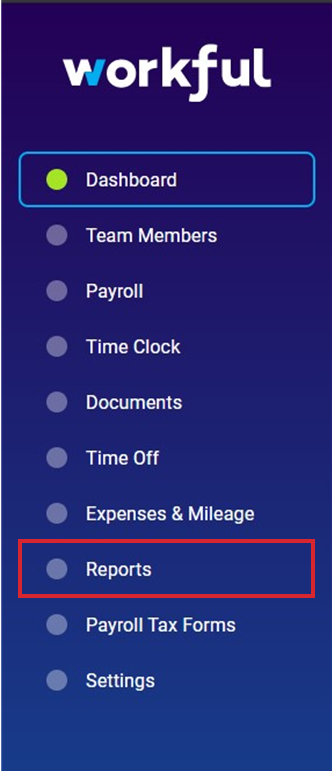 Then, select Payroll History.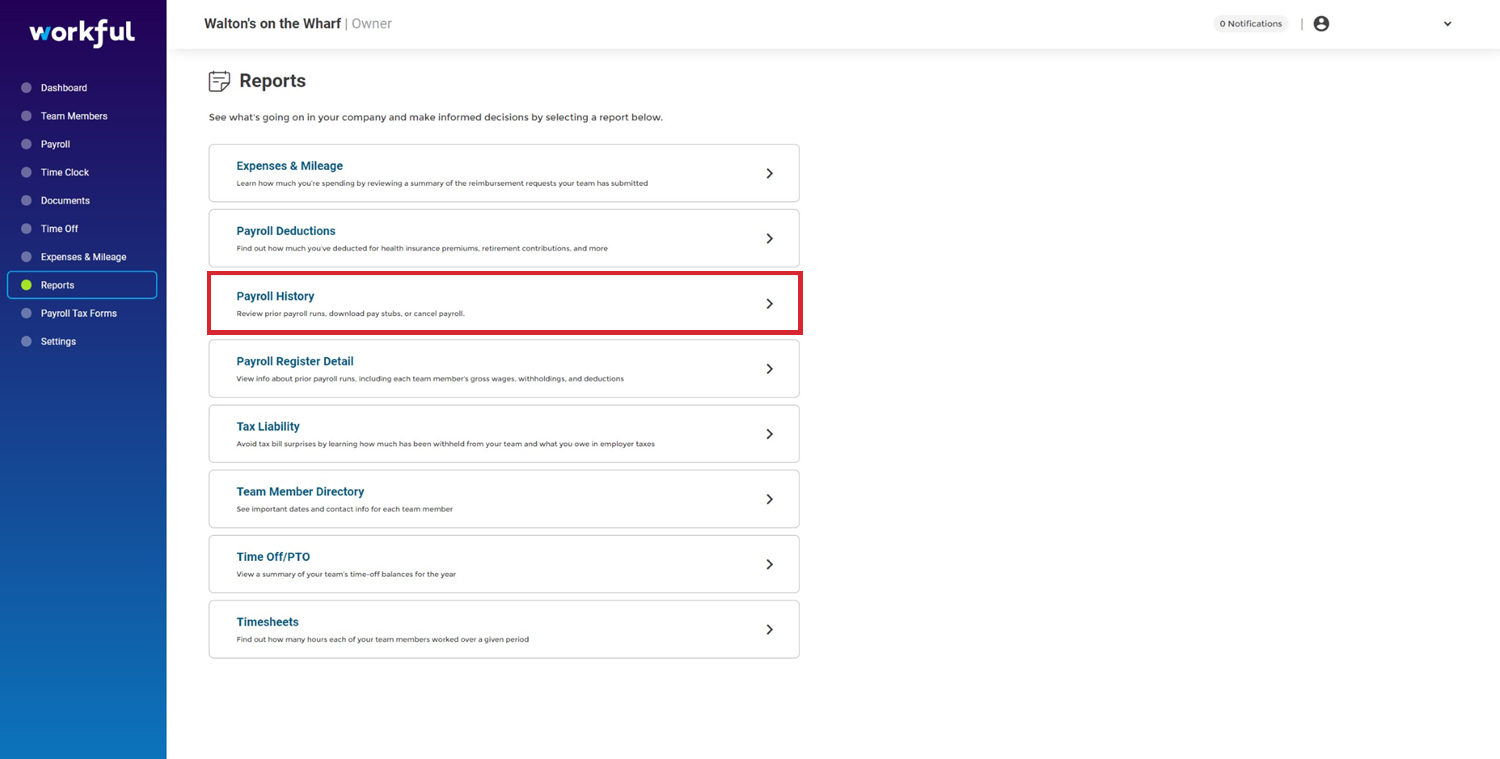 Select the payday for the payroll run you want to cancel.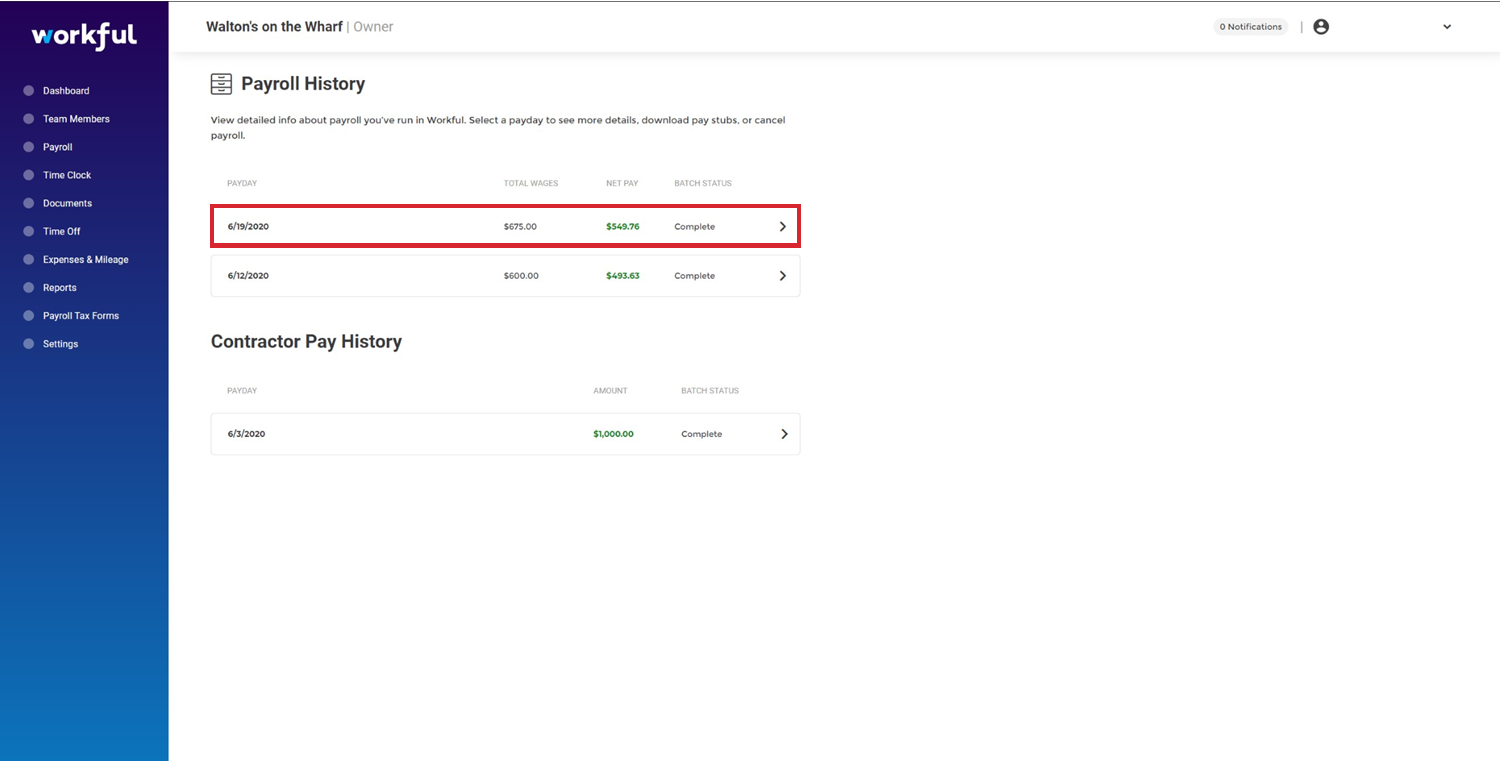 Click CANCEL PAYROLL.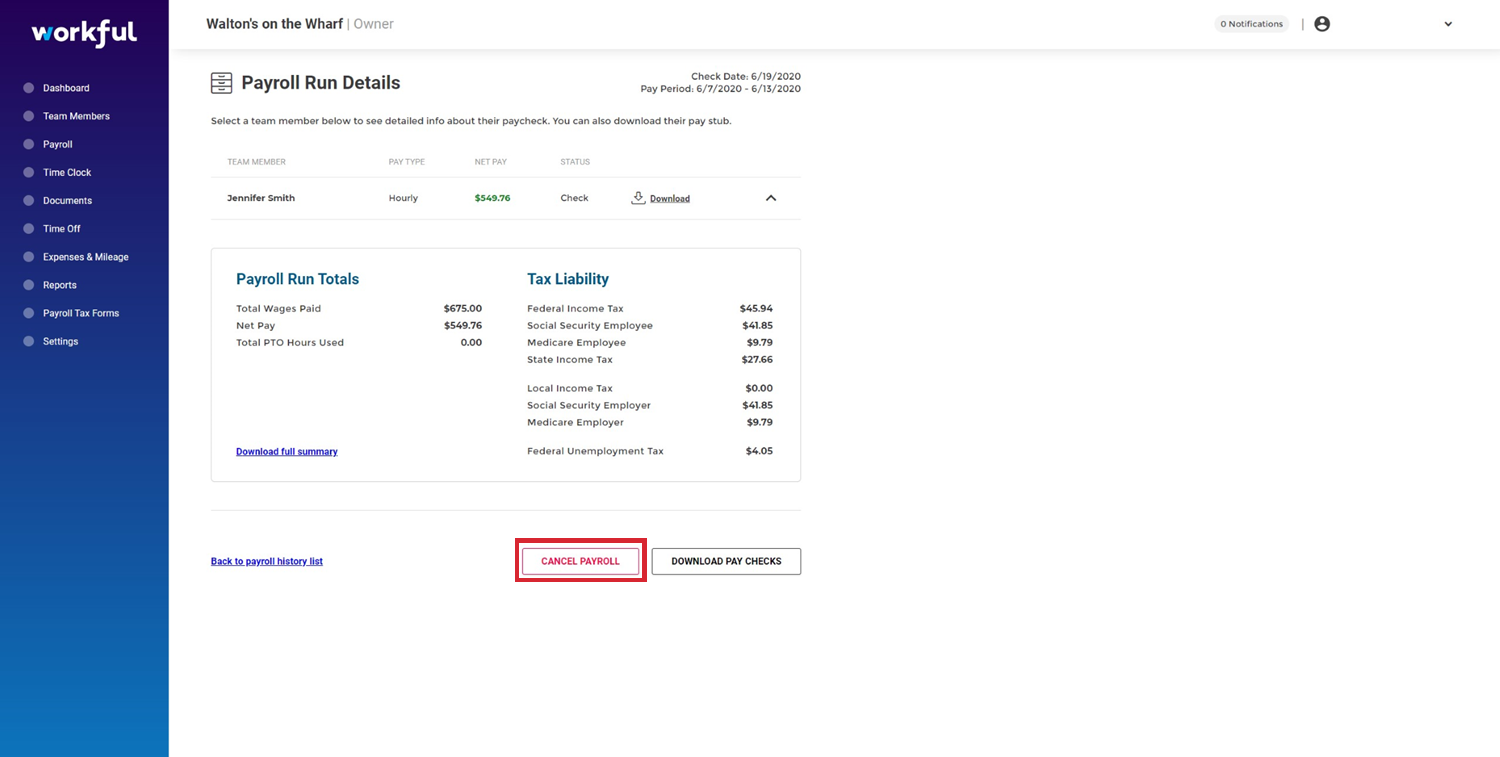 Confirm that you want to cancel payroll.