If you forgot to clock in or out or otherwise need to update your time clock, you can request an adjustment. To do so, click Time Clock from the main menu.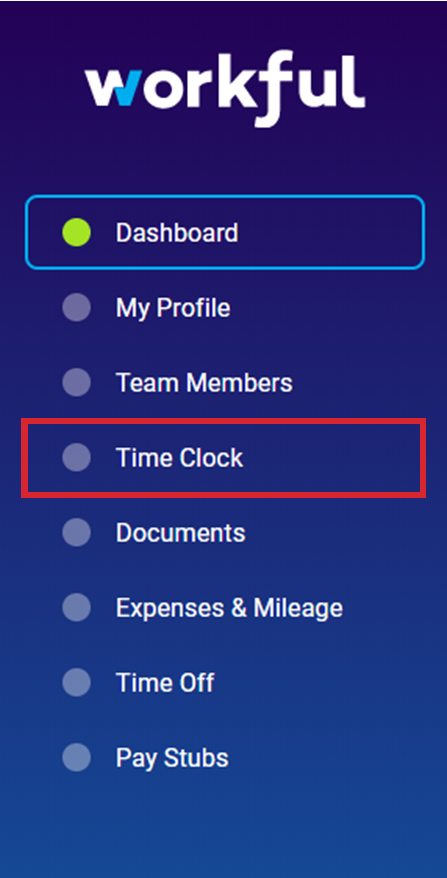 Then, use the arrows to find the week you'd like to adjust.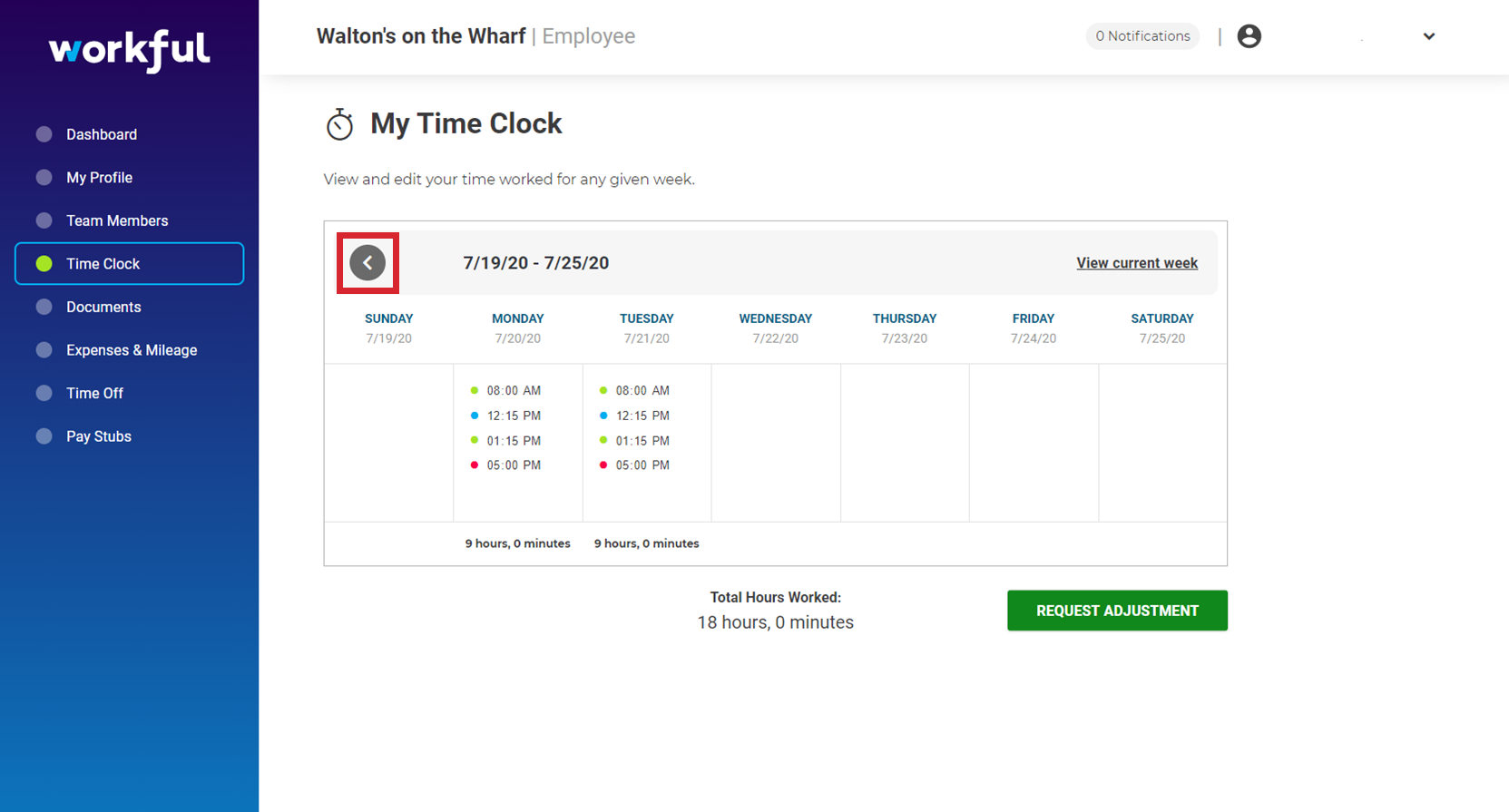 Click REQUEST ADJUSTMENT.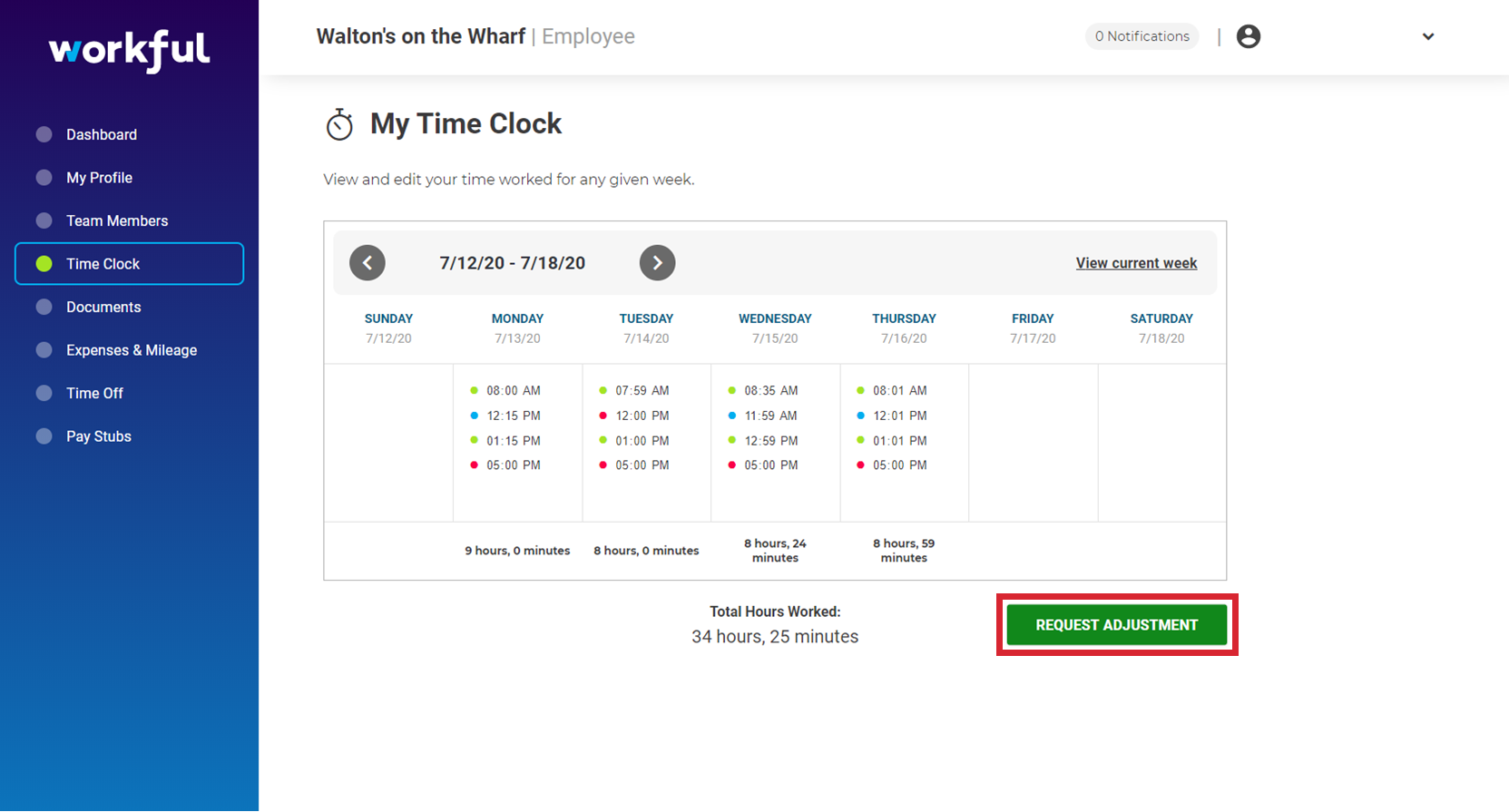 To change an existing time, select it and type in the correct time.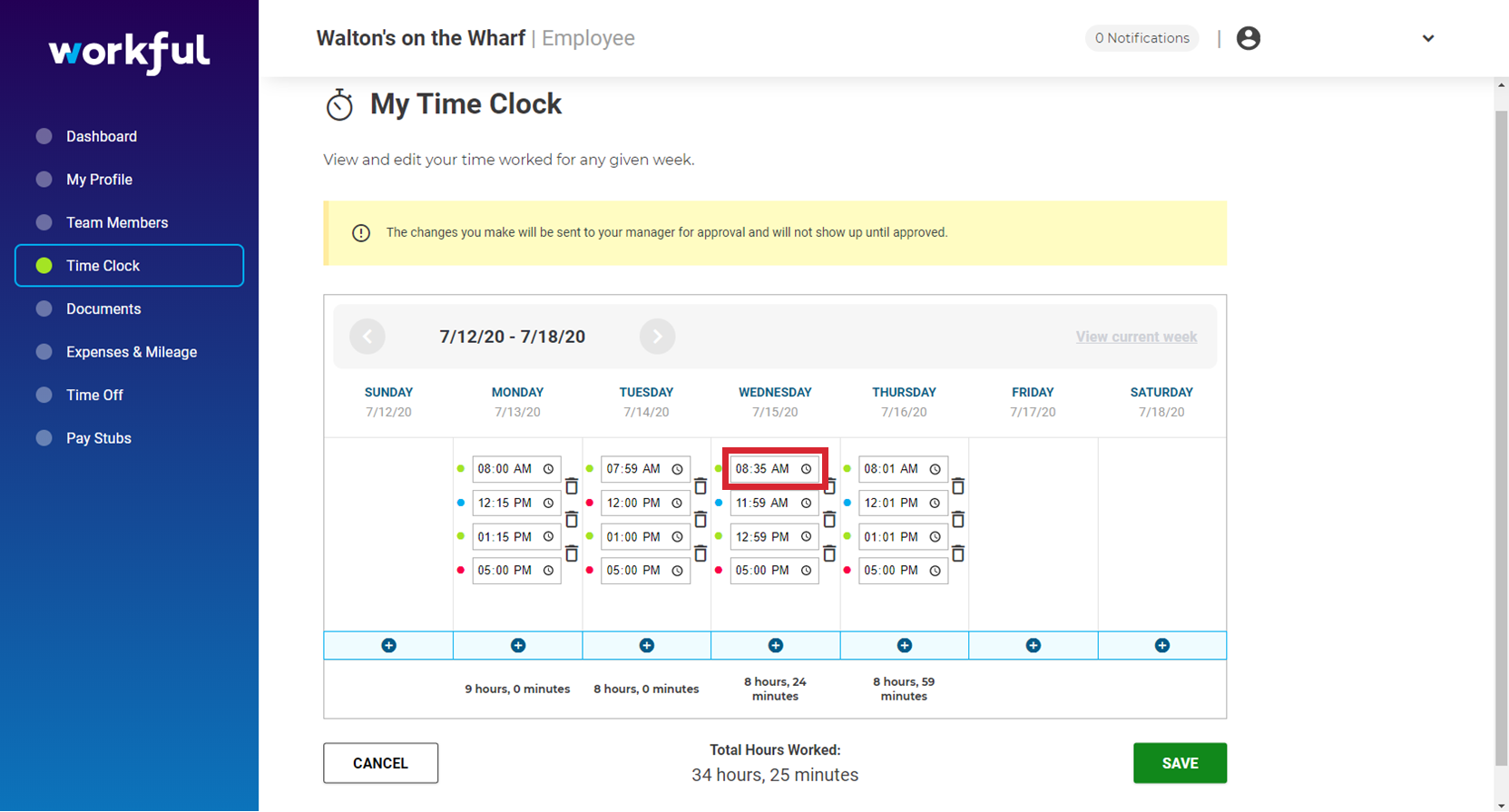 To add new activity, click the plus sign (add_circle) under the correct day. Then, enter the time.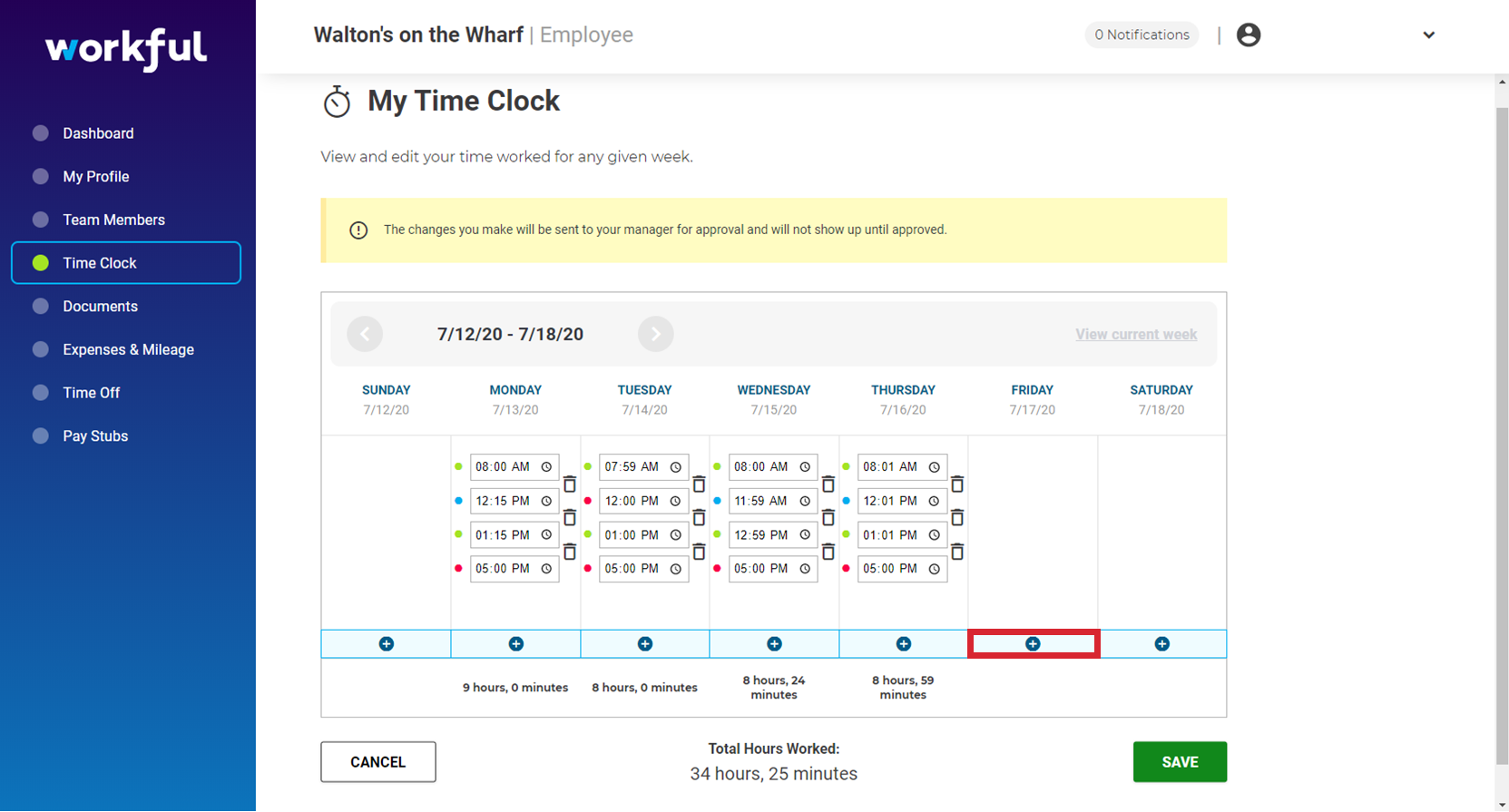 To delete a set of punches, click the trashcan (delete_outline) between the times you want to remove.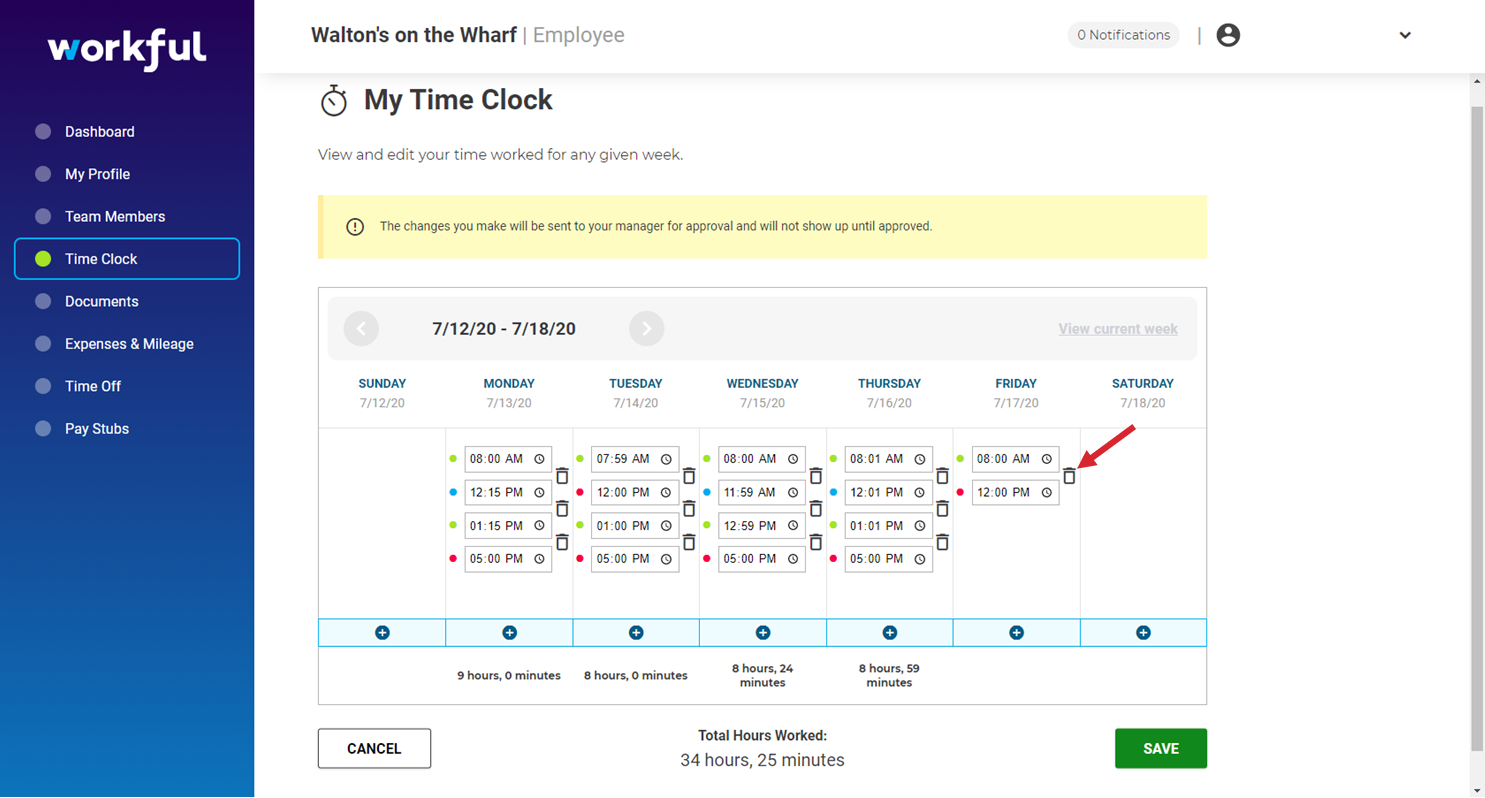 If you took a break but clocked out by mistake, select the red dot beside the time.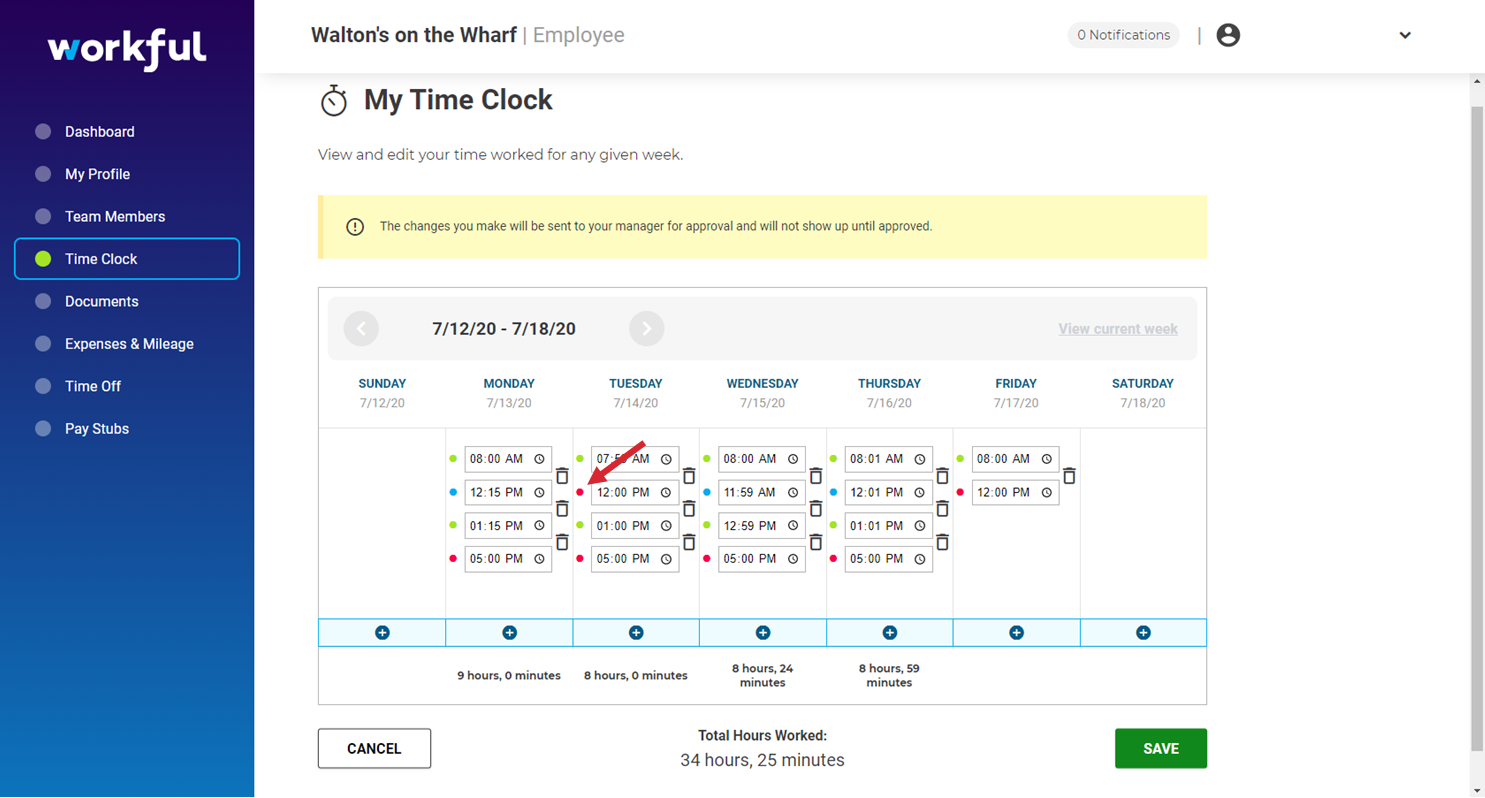 Then, choose "Break."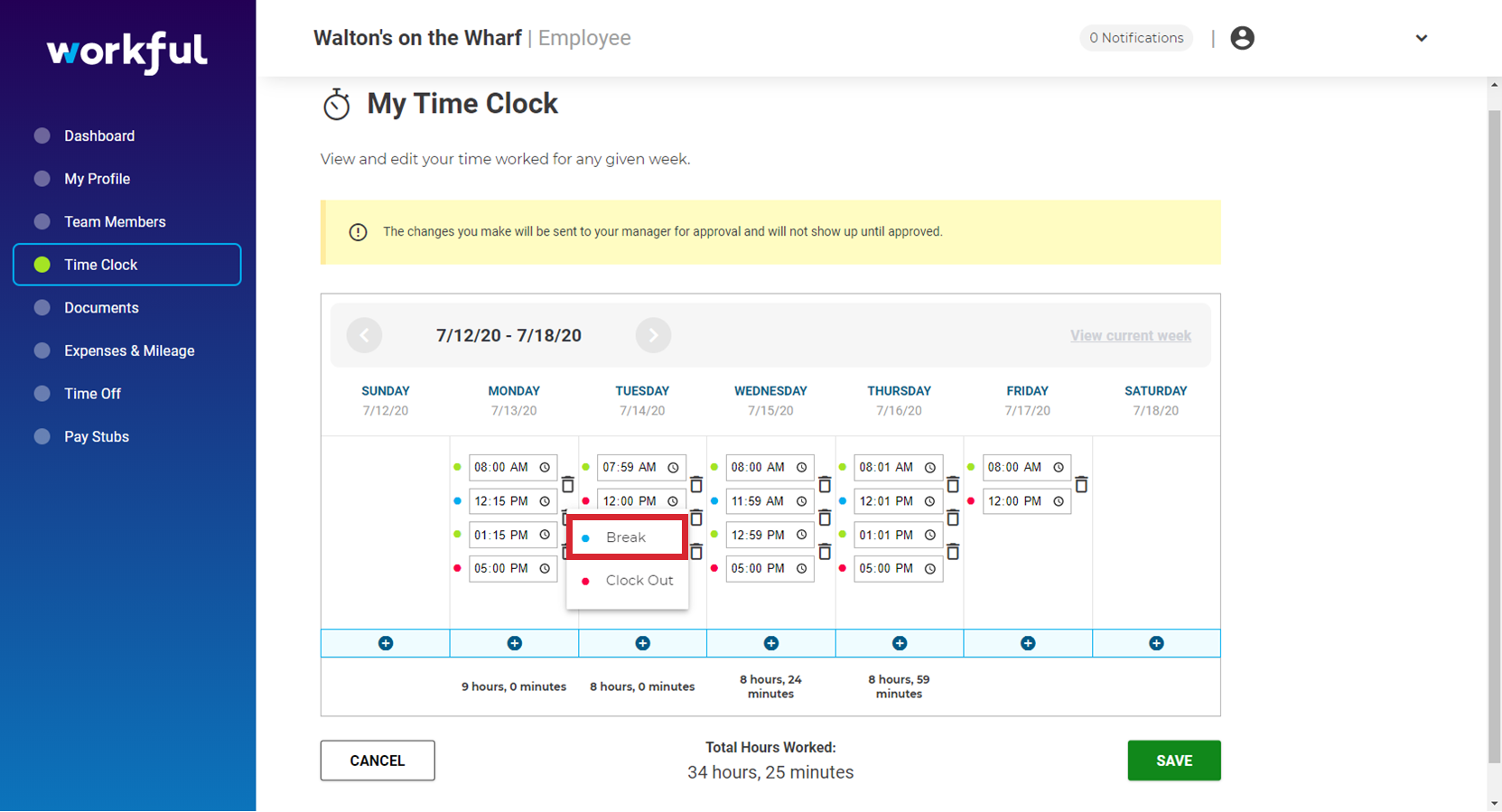 After updating your time clock, click SAVE.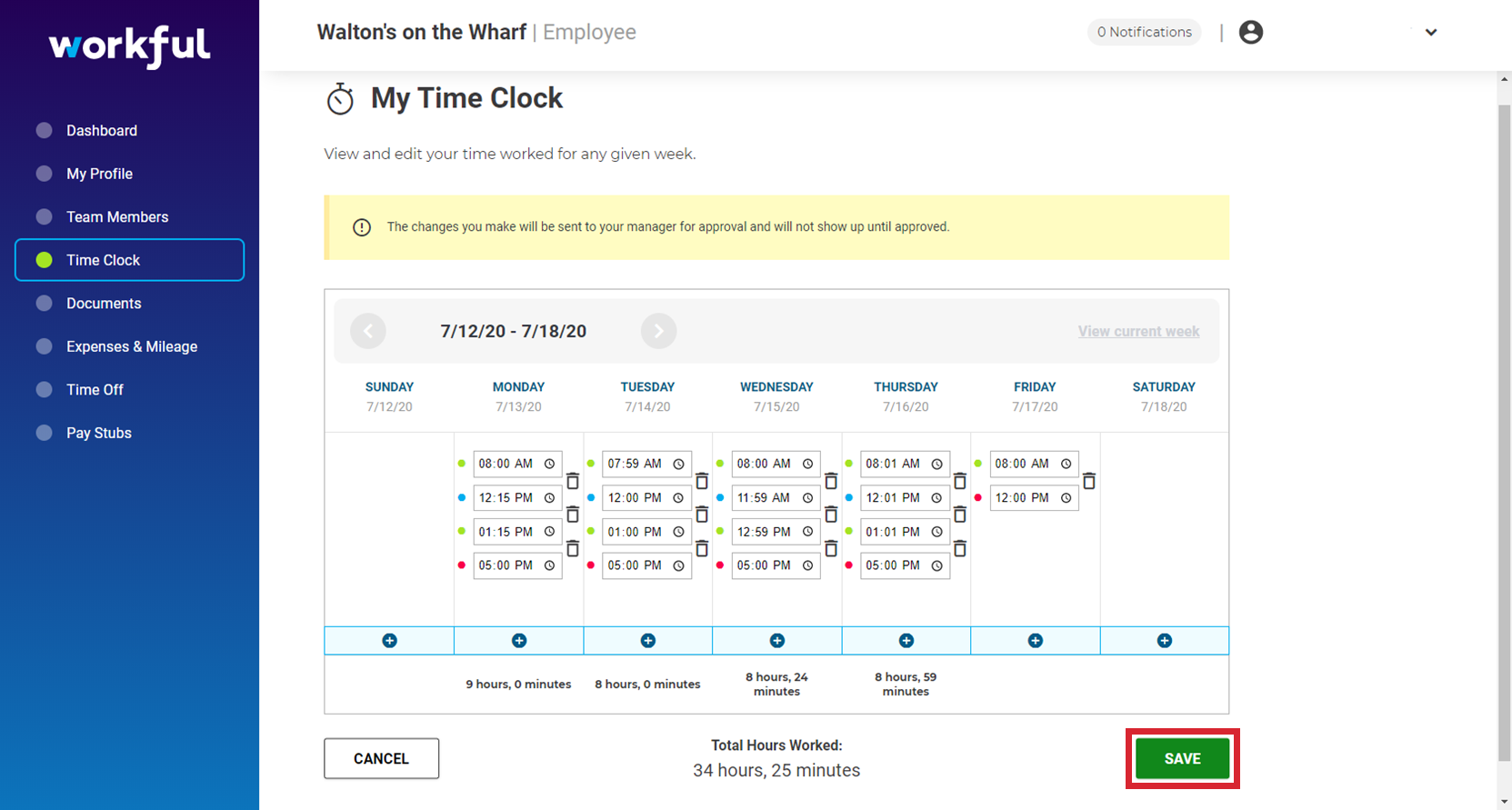 Your payroll administrator and/or manager will receive a notification of your adjustment request. After they've approved or rejected your request(s), you'll receive a notification.