It's easy to enroll in the Electronic Federal Tax Payment System (EFTPS) online.
Before you start, make sure you have your
taxpayer identification number, such as your EIN;
banking account number and routing number; and
address and name as they appear on your IRS tax documents.
To enroll:
Go to eftps.gov.
Click "Enrollment".

Accept the Privacy Act and Paperwork Reduction Act.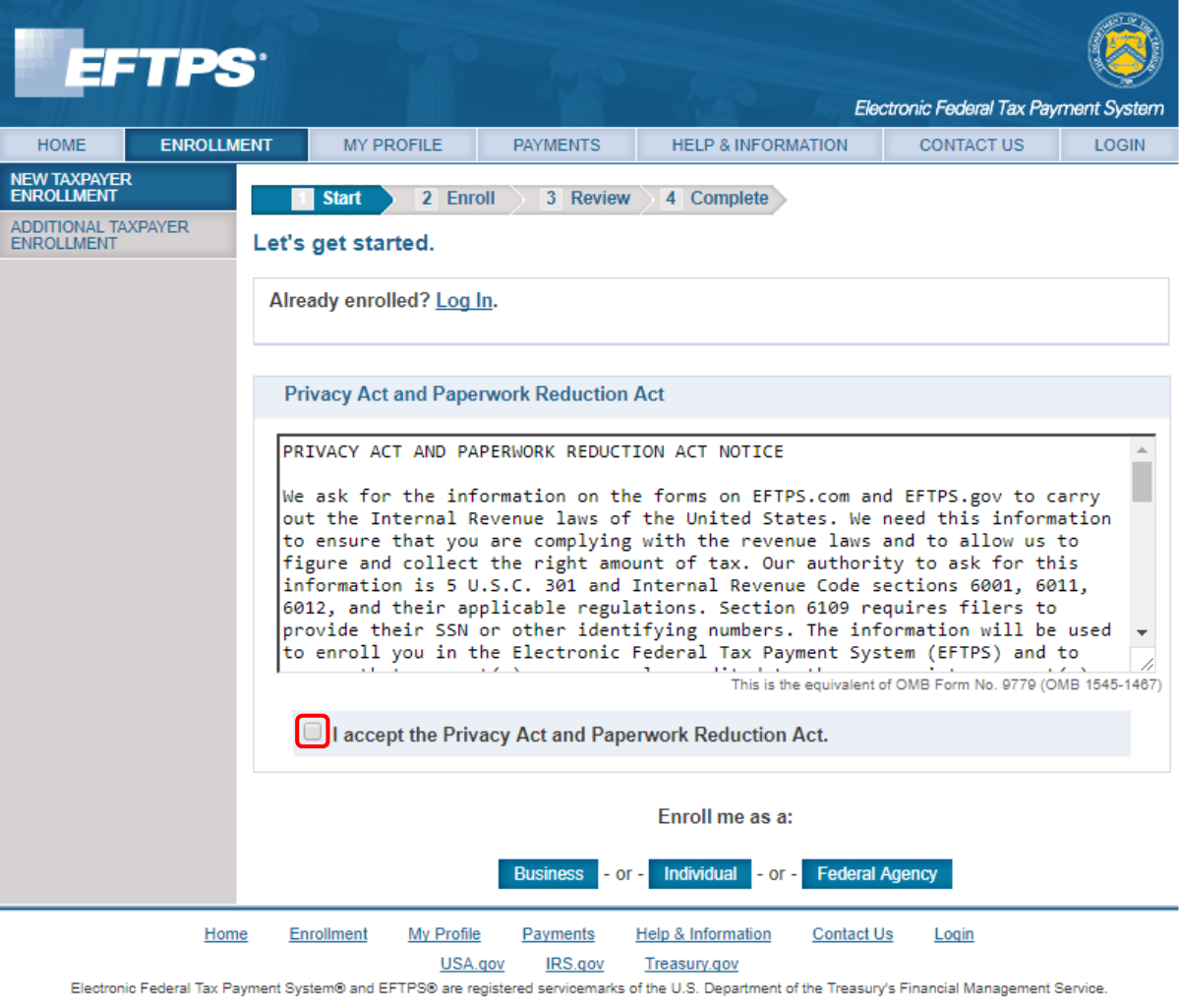 Click "BUSINESS", "INDIVIDUAL", or "FEDERAL AGENCY", depending on what you're enrolling as.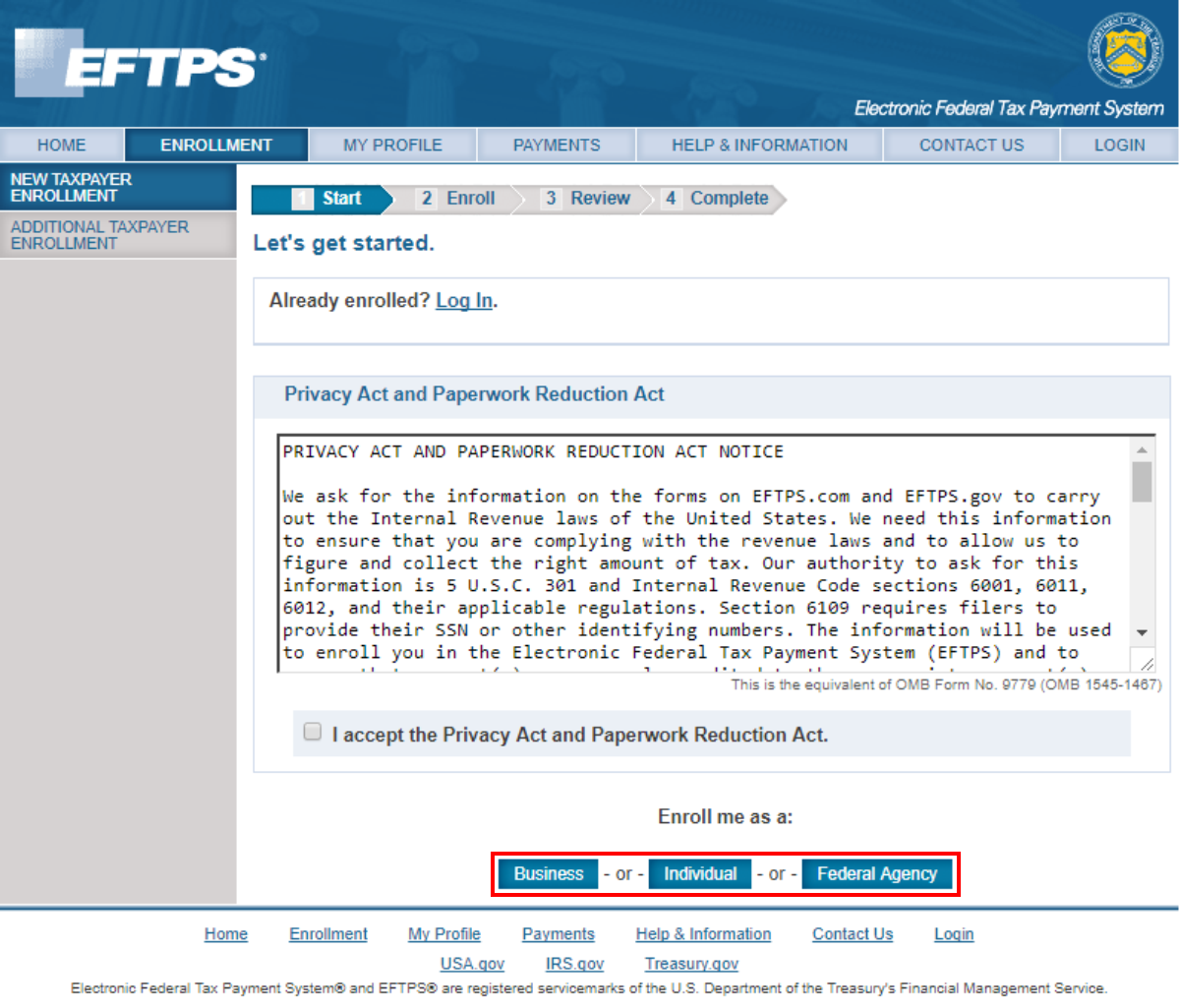 Enter your EIN, business name, business phone number, contact name and information, and your bank account and routing numbers. Click "REVIEW".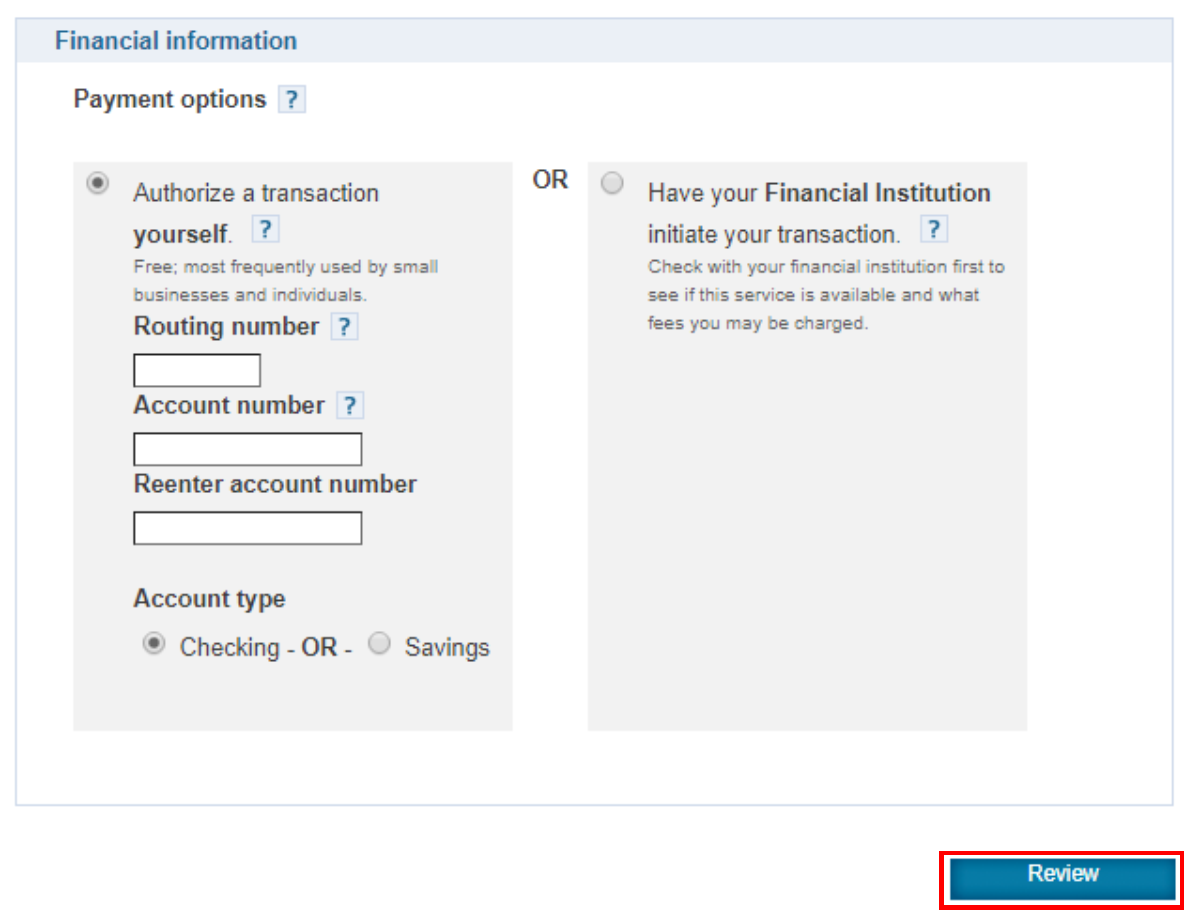 Verify that your information is correct. Click "SUBMIT".
In seven business days, you will receive a letter acknowledging your enrollment and giving you a PIN. After you have received that letter, you can make your first deposit.