If a team member submitted an expense or mileage request, review it by clicking Expenses & Mileage on your main menu.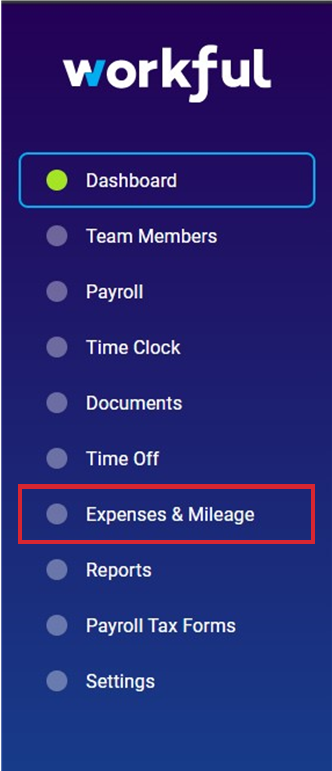 You'll be able to see how many pending requests each team member has. Select a team member to view all their submitted requests.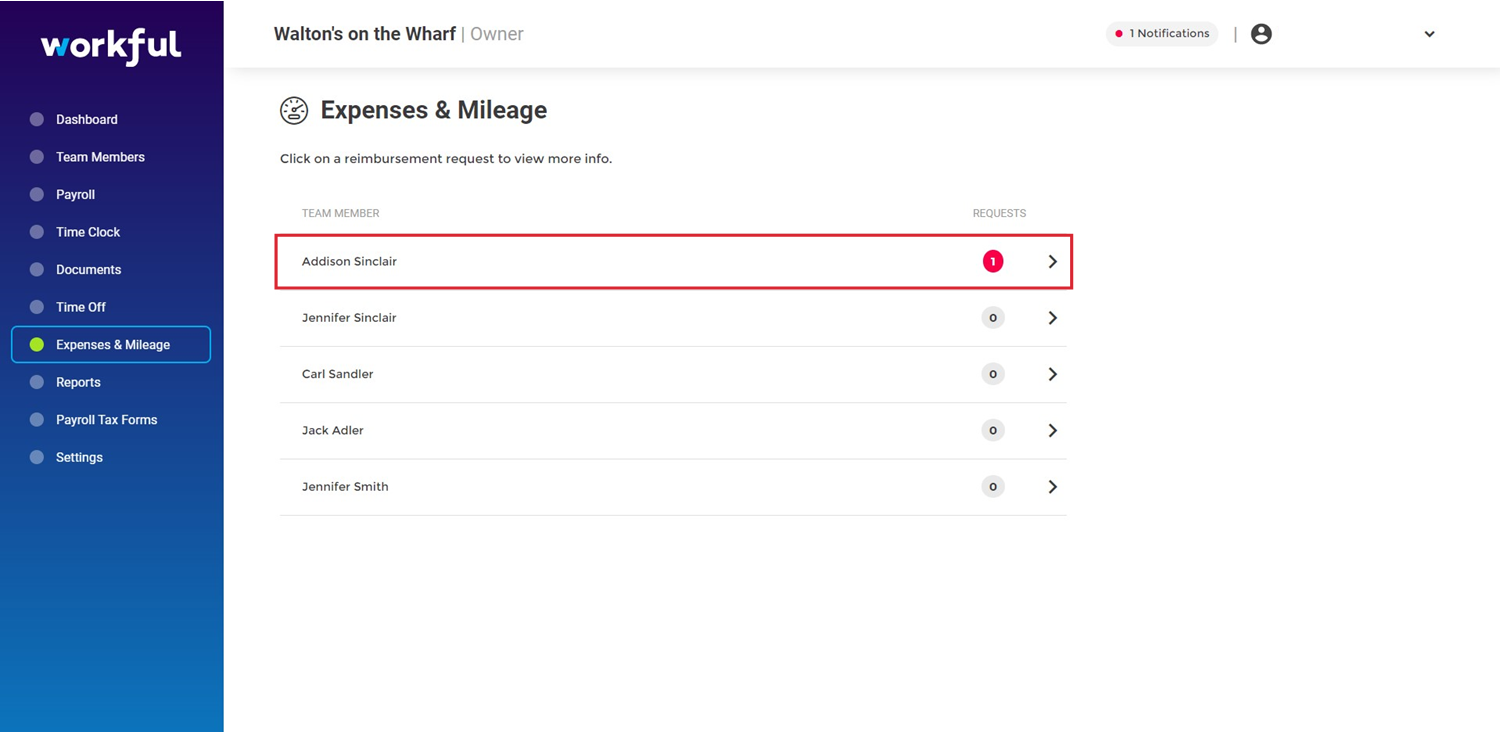 Select the reimbursement request to review.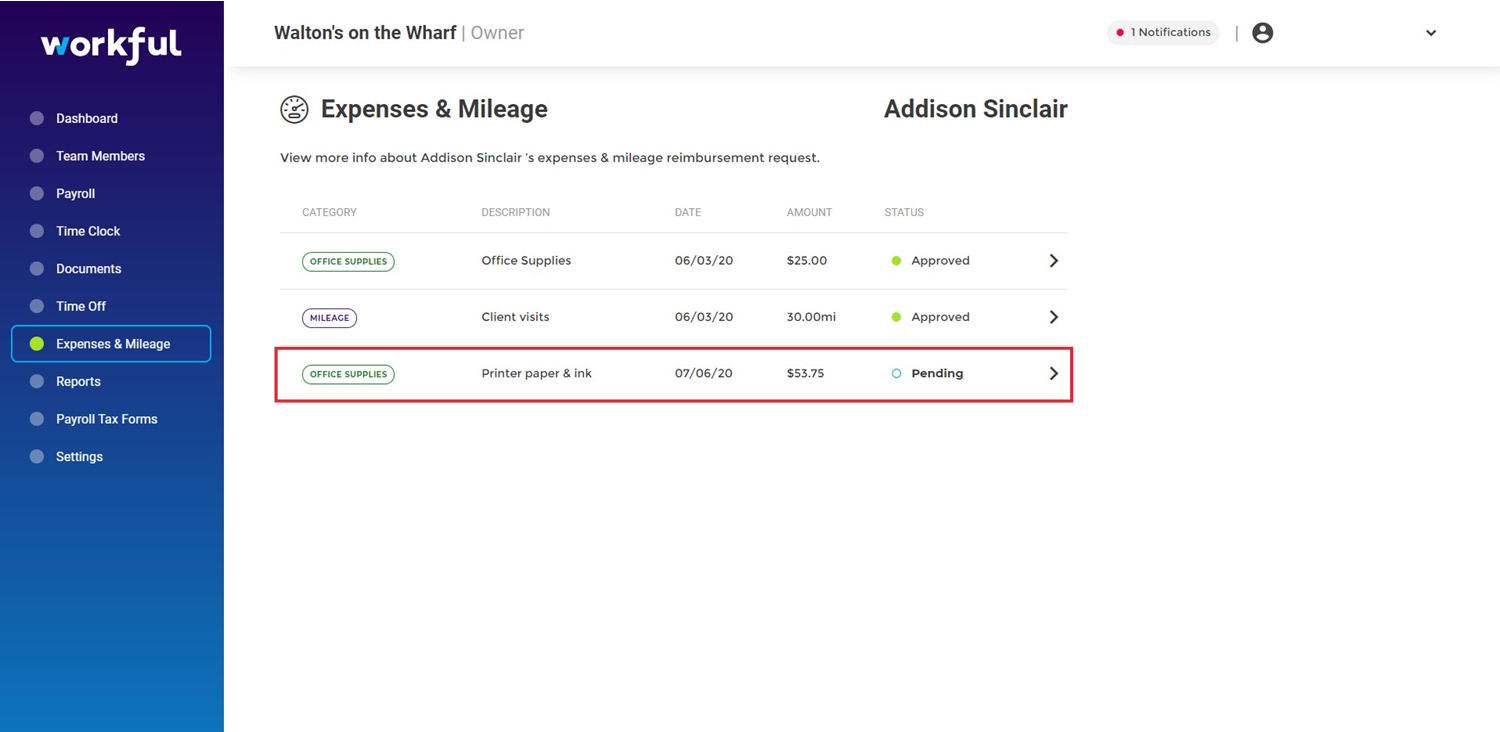 For expenses, you'll be able to review
purchase date

reimbursement amou

nt

expense description

receipt image
For mileage, you can review
trip destination

from (city)

to (city)

travel date

miles

driven
If the reimbursement request is pending, select DENY or APPROVE. If you approve the request, we'll add the reimbursement to the team member's next paycheck.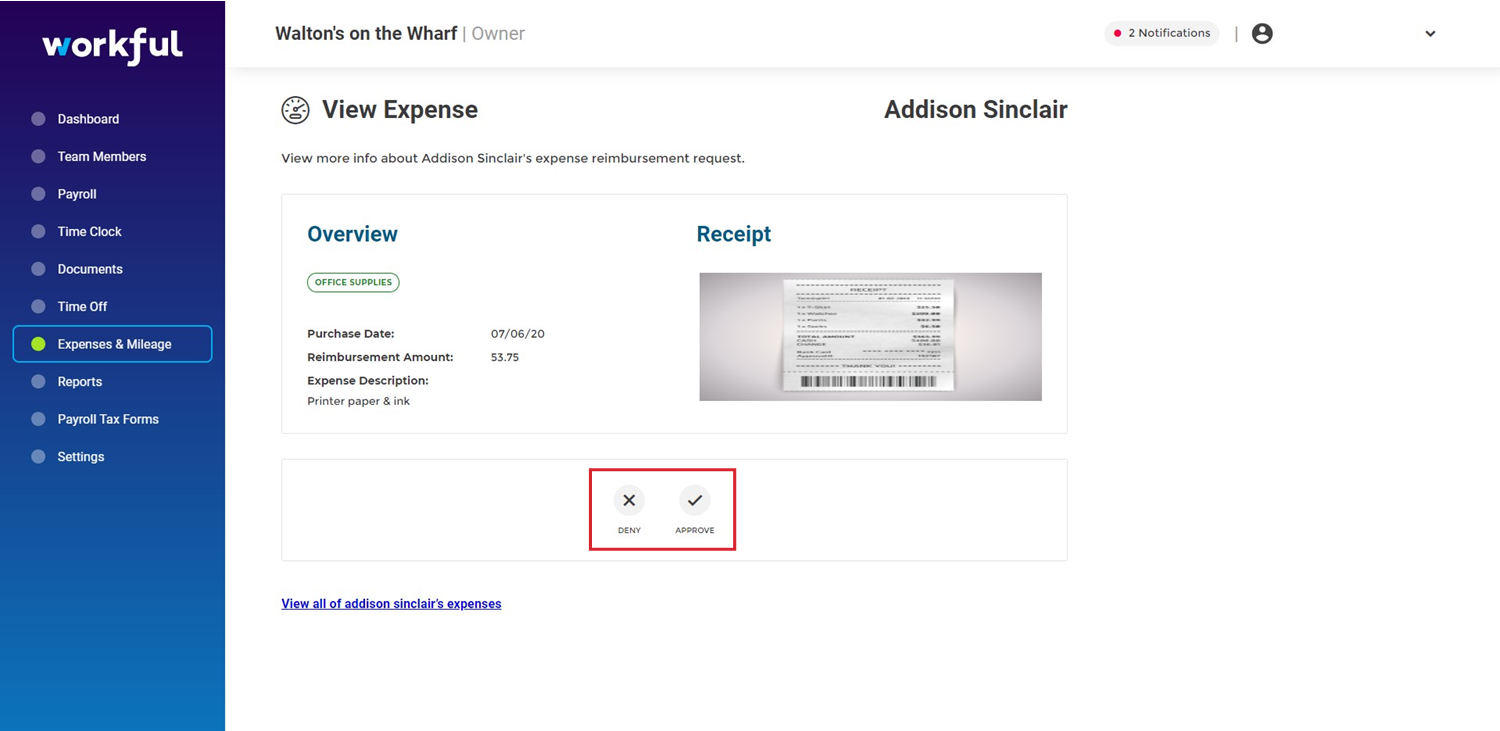 Can I approve a reimbursement request through my notifications?
Yes, you can approve or deny a reimbursement request from your notifications. To do so, select the notification on your dashboard.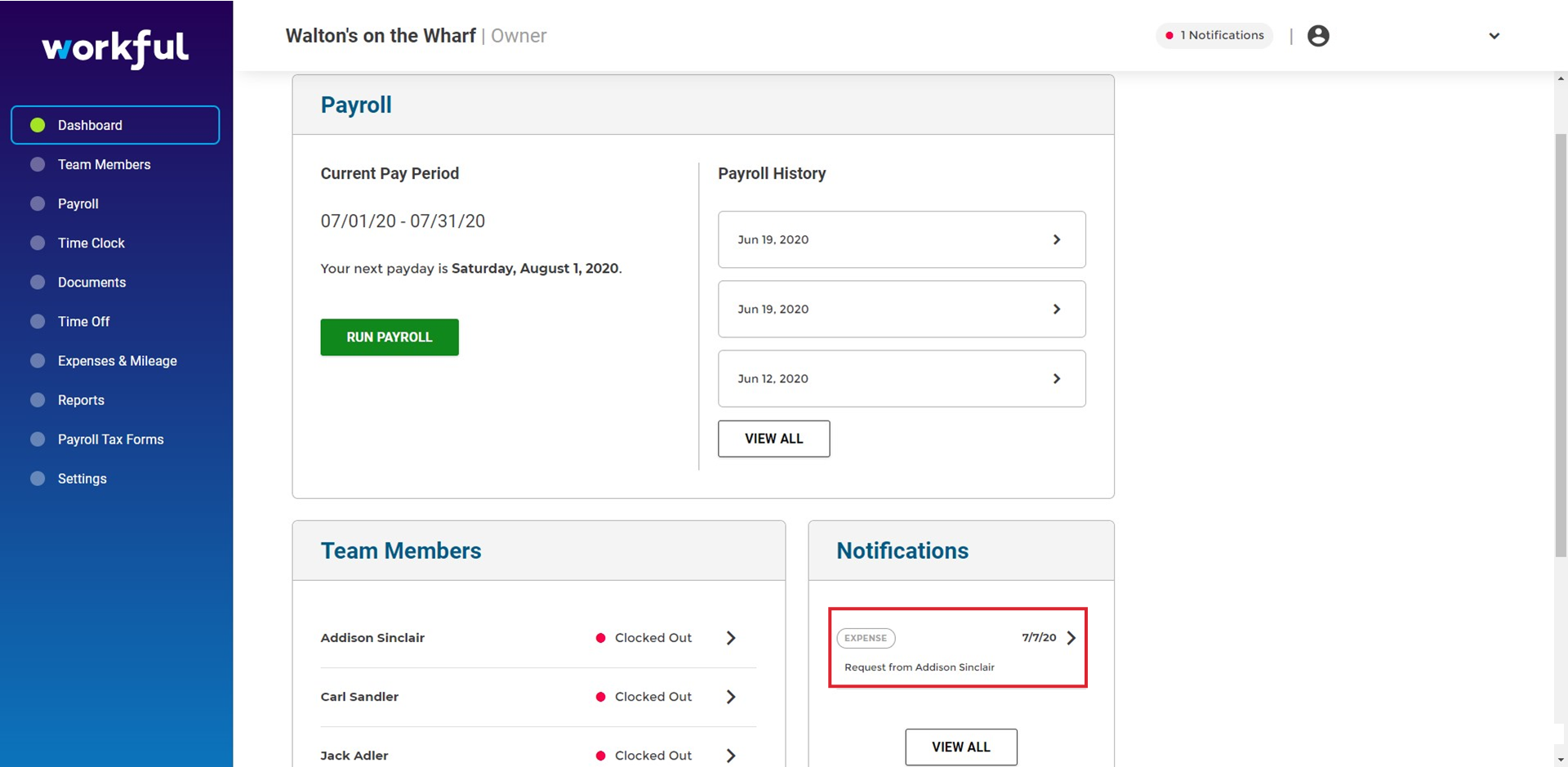 Select DENY or APPROVE beside the request.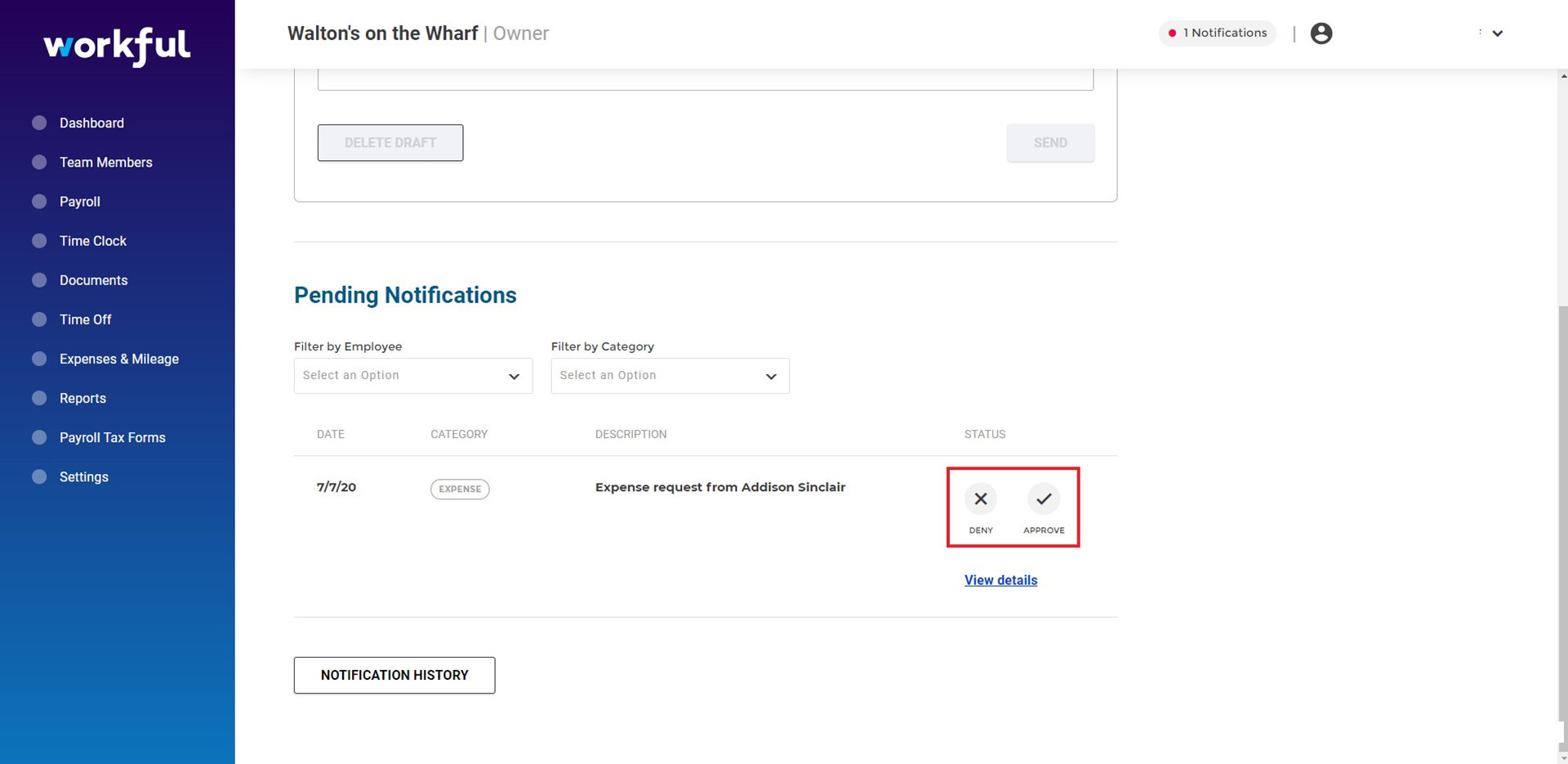 If you would like to see more information before responding to the request, click View Details.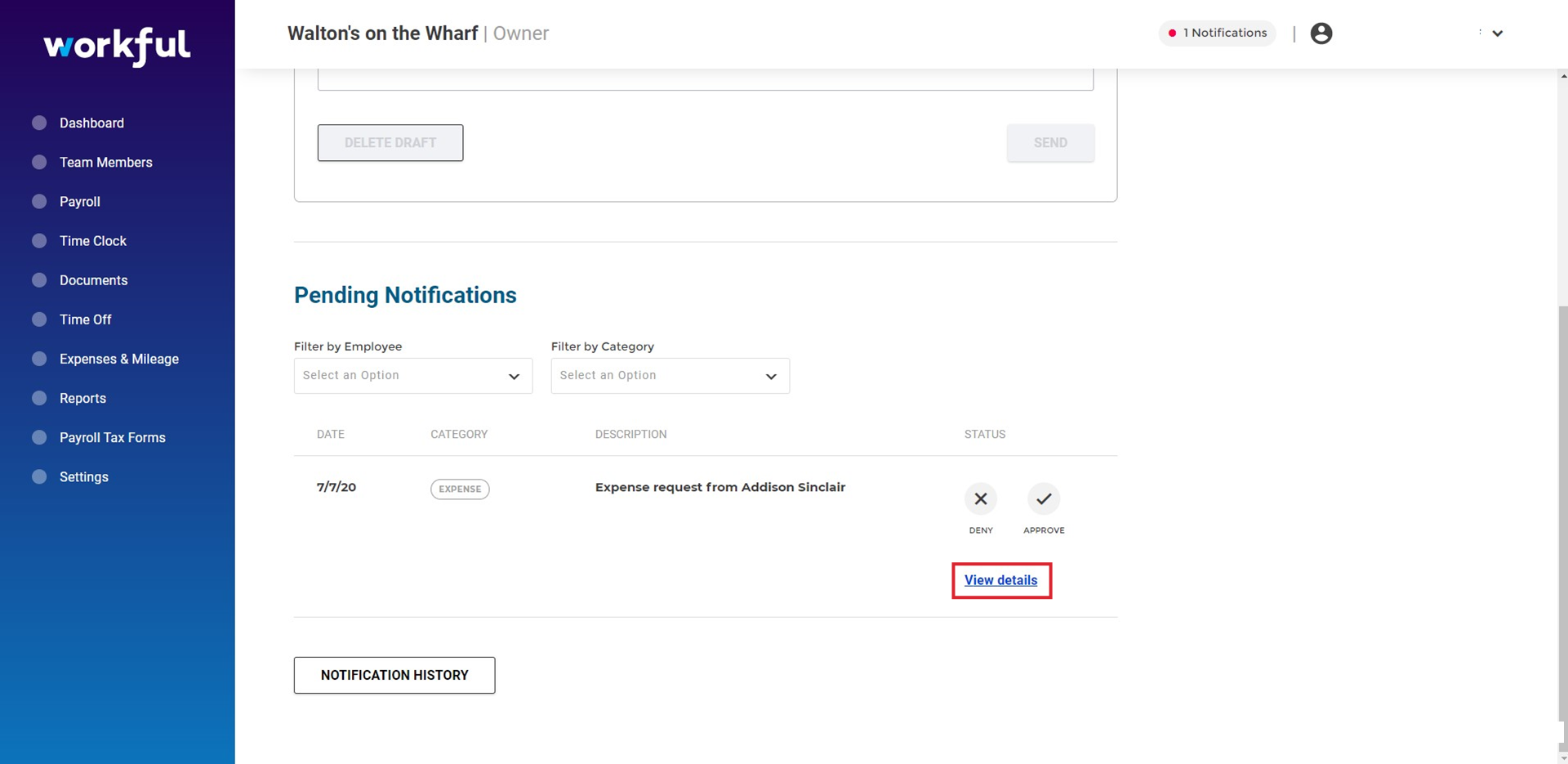 How are mileage requests reimbursed?
If you approve a mileage request, we'll use your current mileage rate to calculate the reimbursement on the team member's next paycheck. For example, if you reimburse your team at $0.58 per mile and your team member drove 10 miles, we'd add a reimbursement of $5.80 to their next paycheck.
You can adjust your mileage reimbursement rate by going to Settings on your main menu.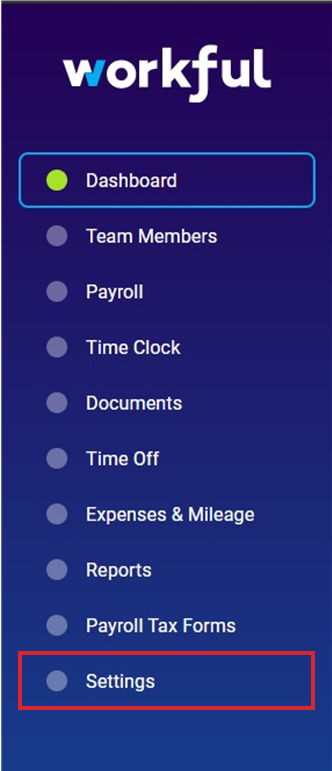 Then, selecting Expenses & Mileage.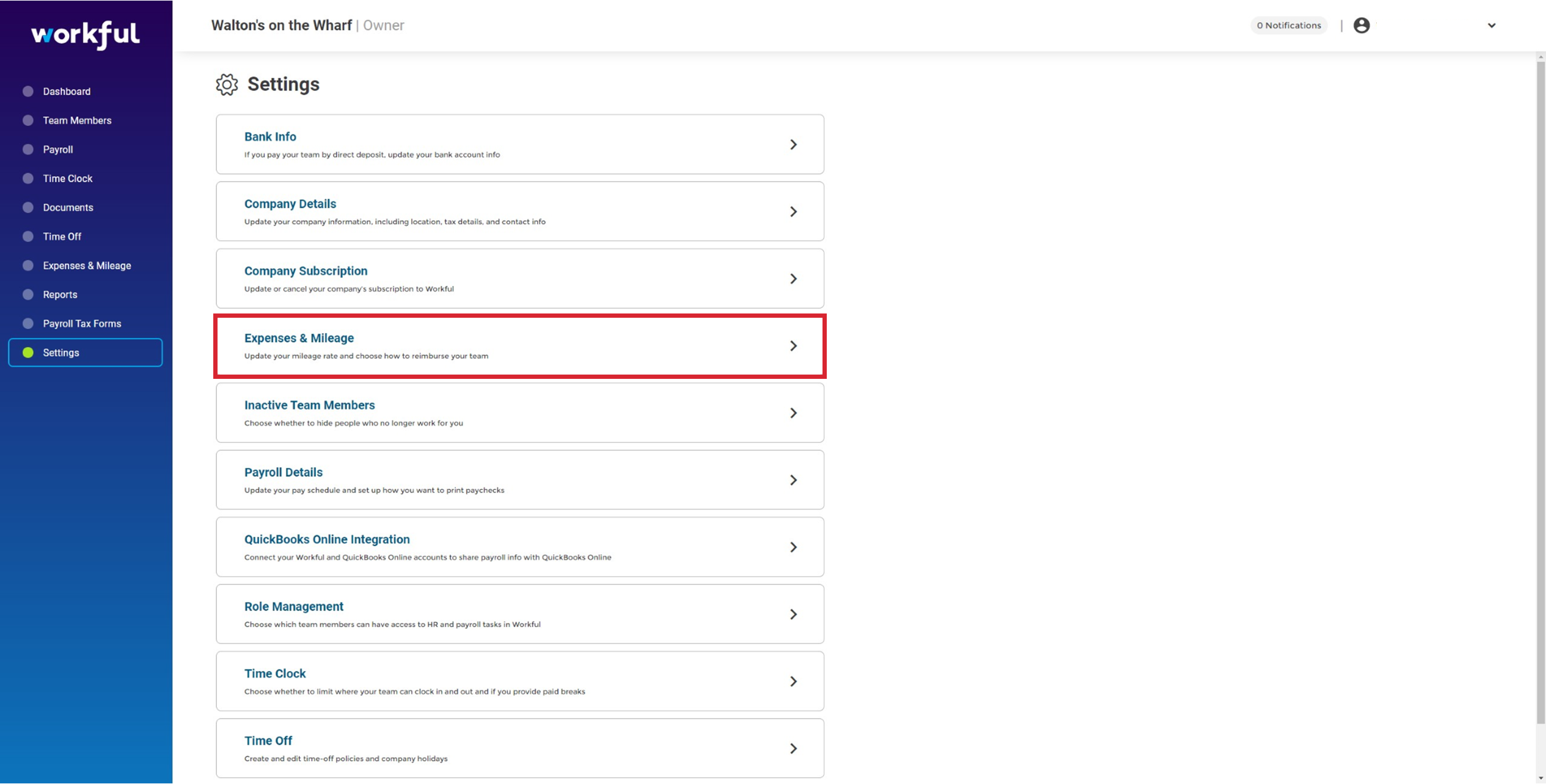 Click EDIT.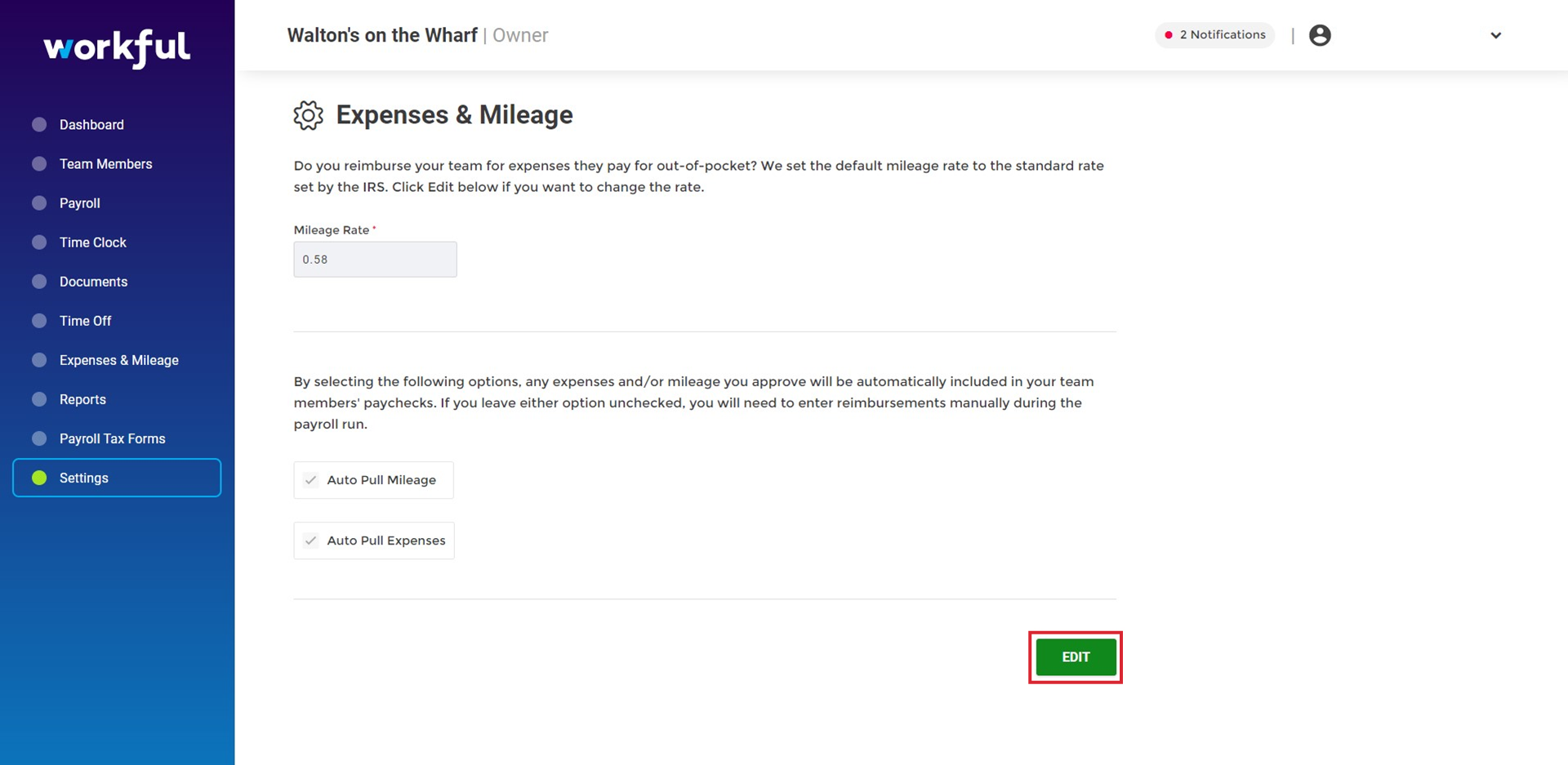 Update your mileage rate.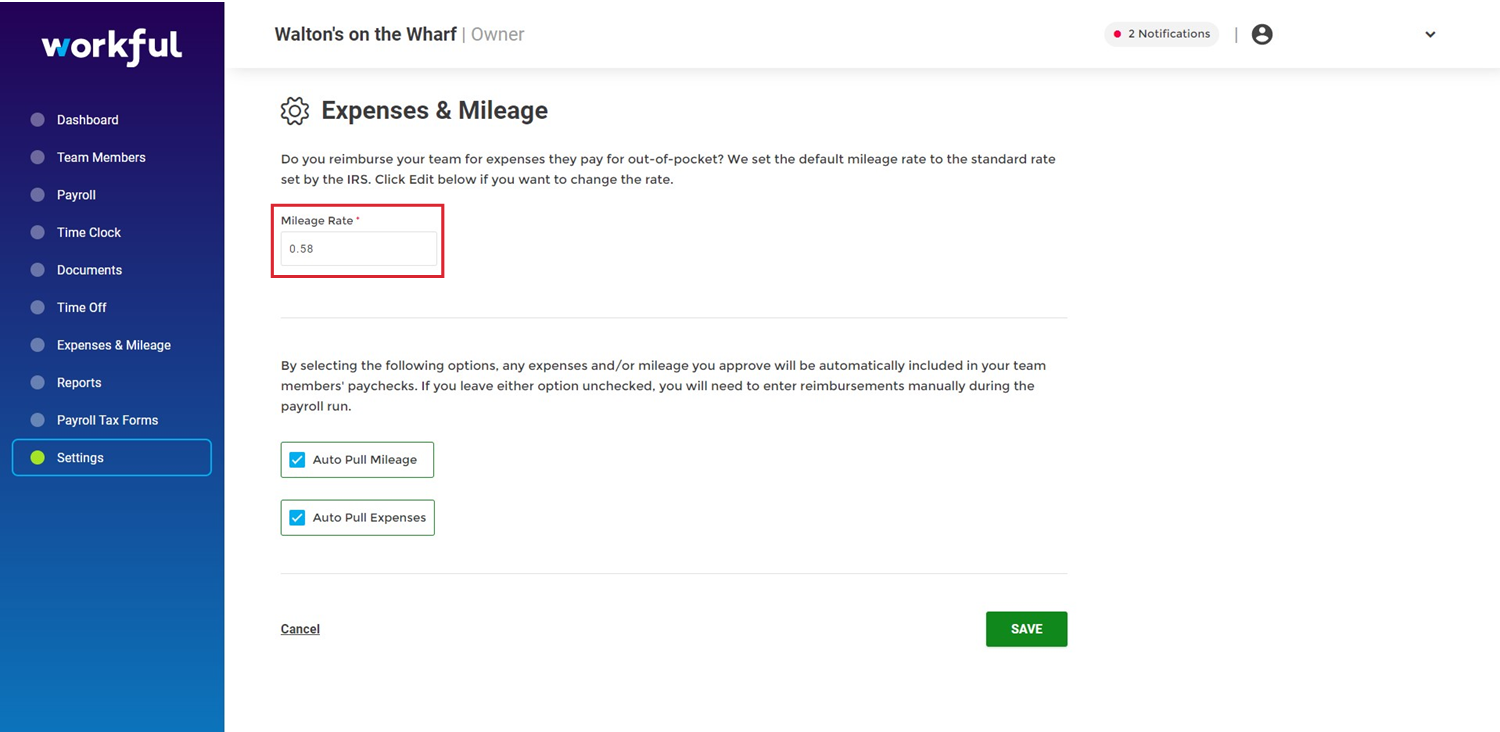 Then, click SAVE.