If you want to pay our team by direct deposit, click Settings on your main menu.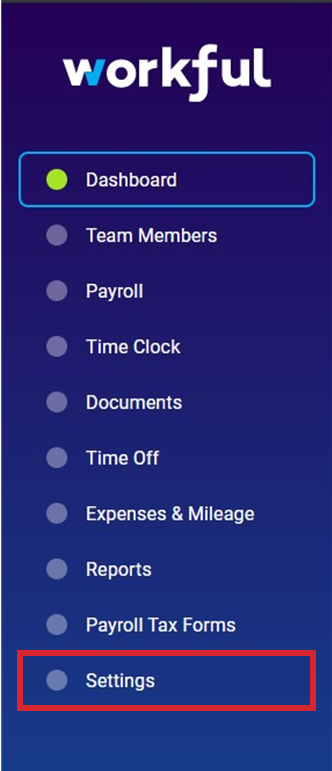 Then, select Bank Info.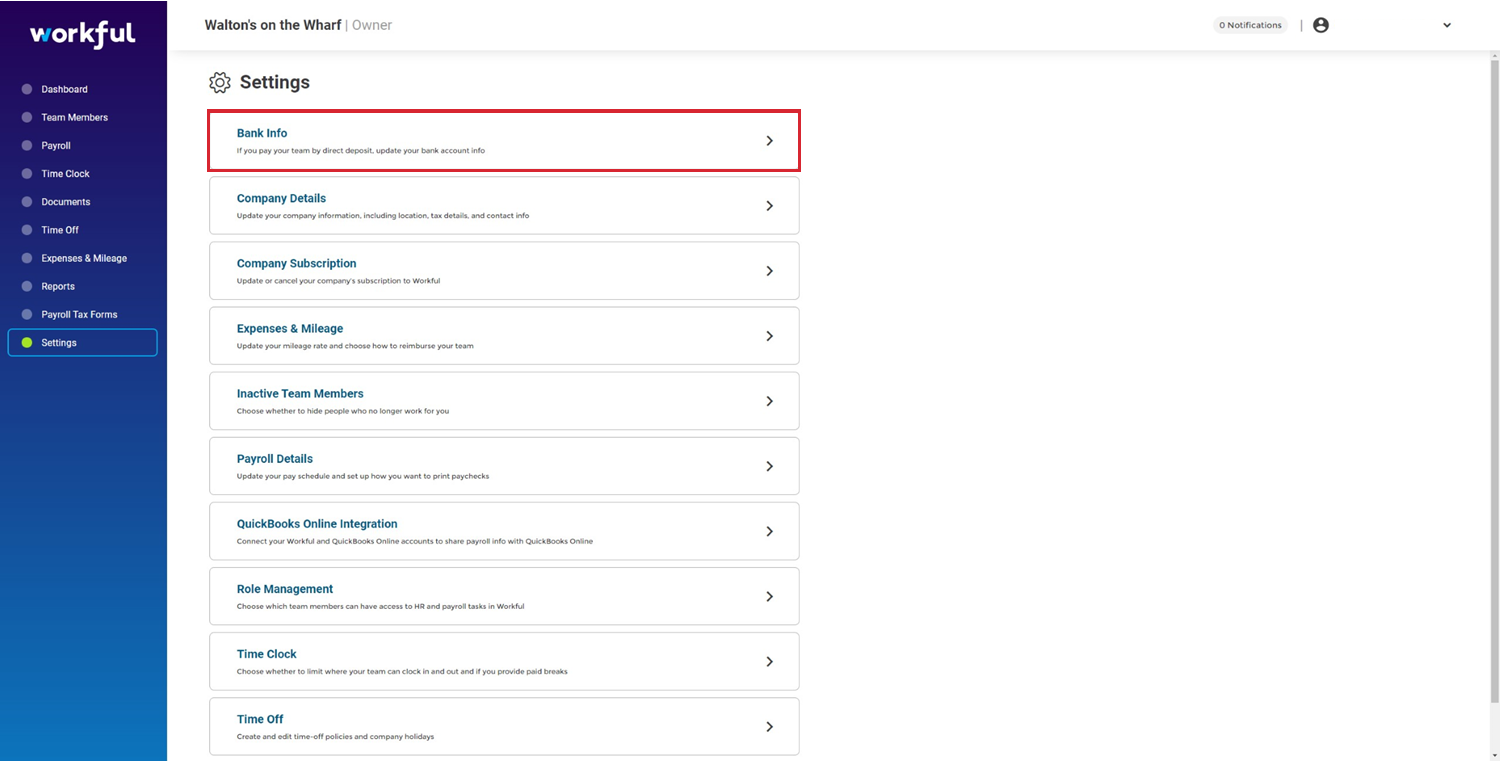 You'll need to complete three (3) simple steps before running direct deposit:
Step 1: Enter Banking Information
The first step in setting up direct deposit for your company is telling us what bank account you want your team's paychecks to be debited from.
Click ENTER BANK INFORMATION.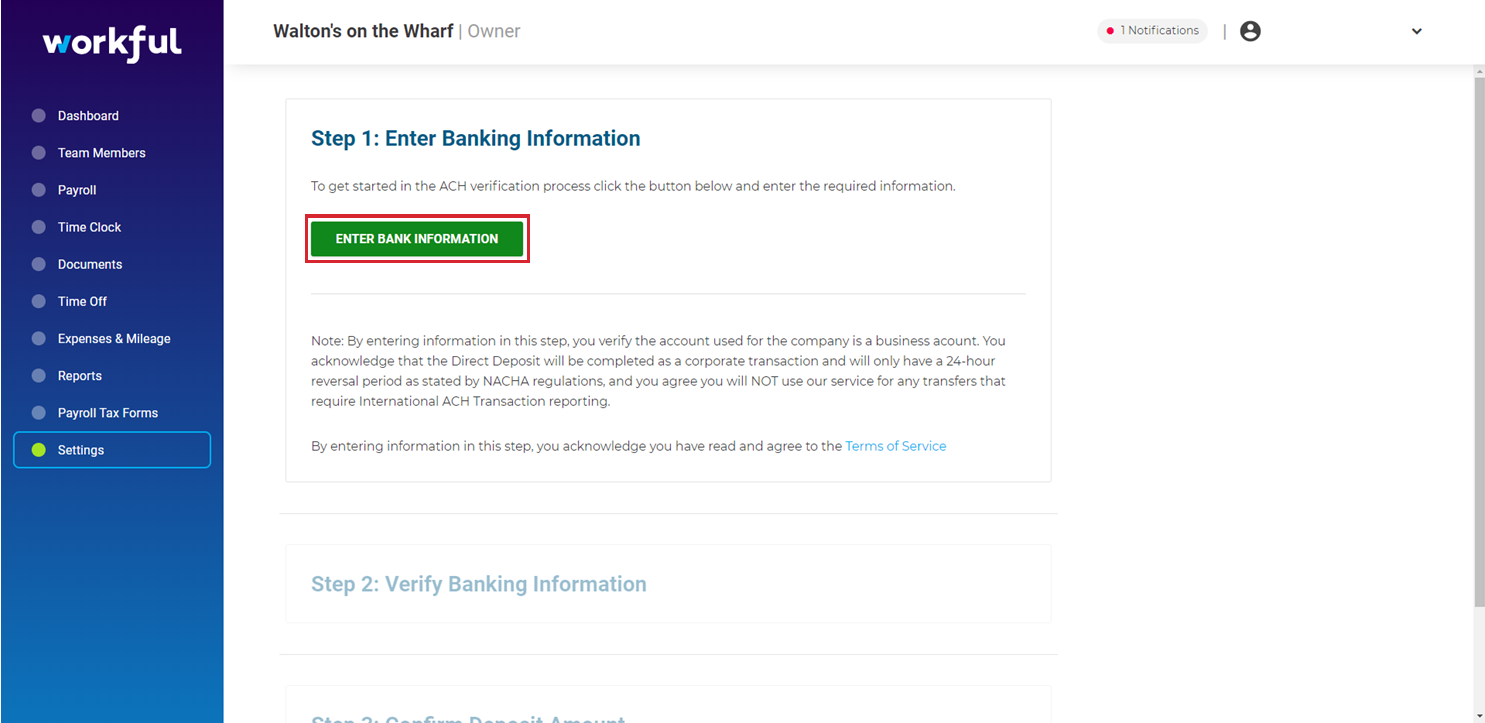 Enter your bank name, such as Bank of America or Wells Fargo.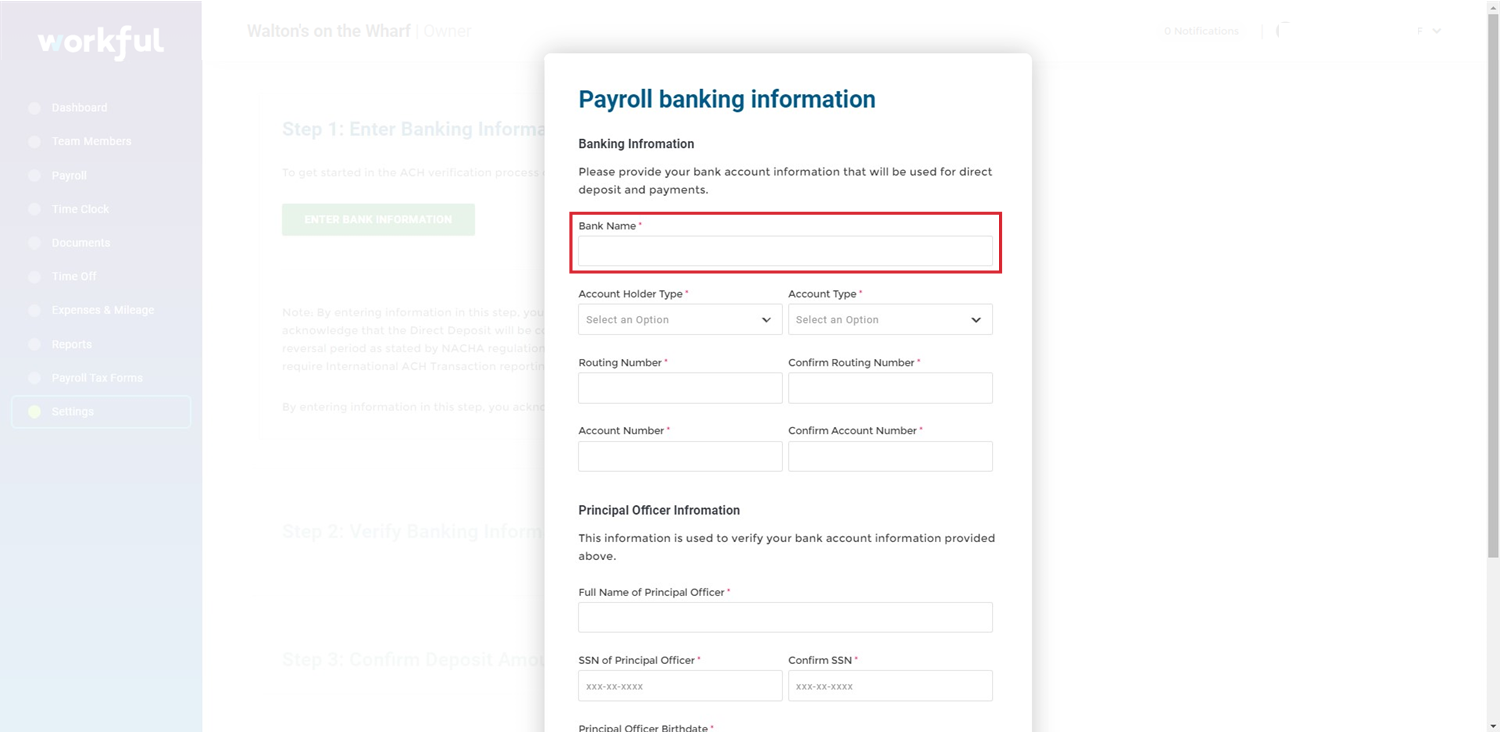 Select whether the bank account is a business or personal account.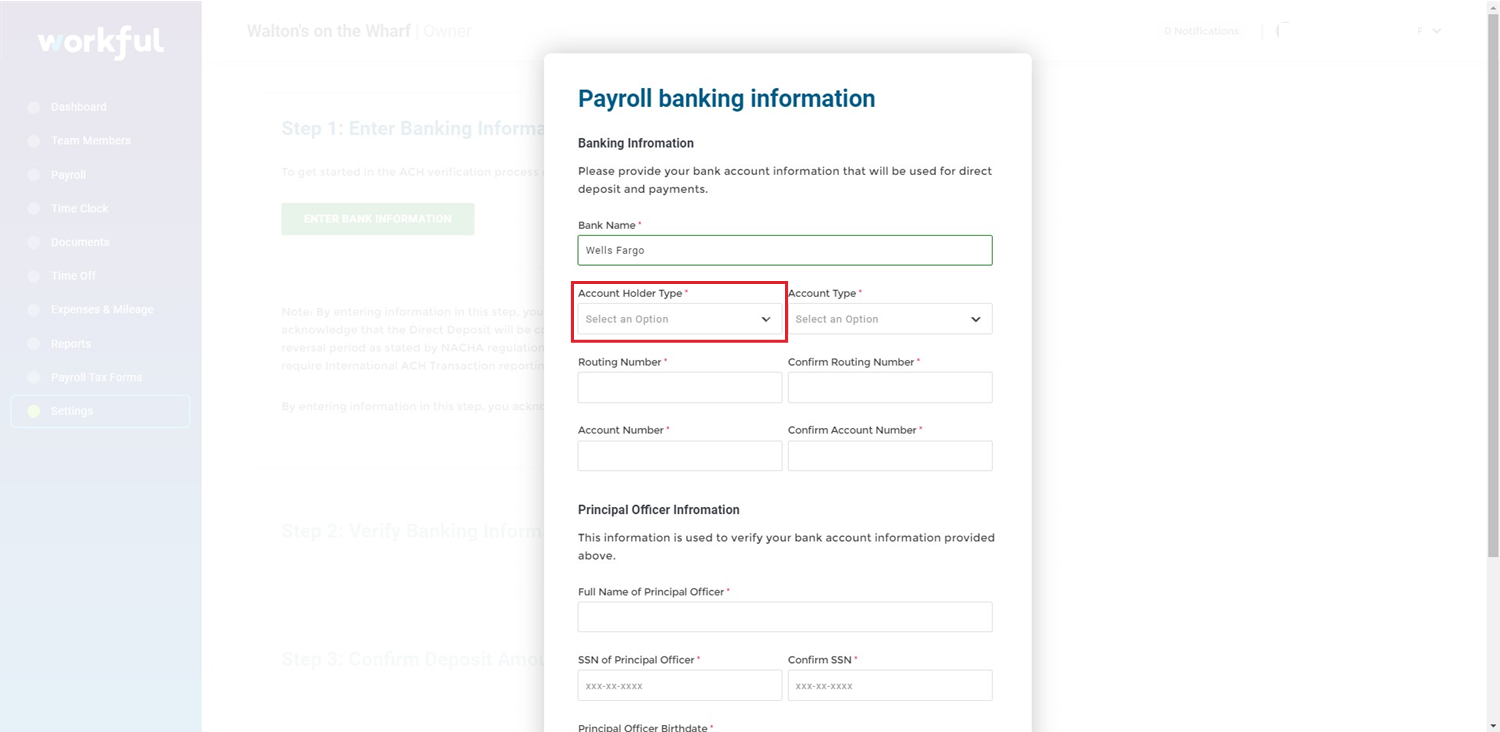 Then, select whether the account is a checking or savings account.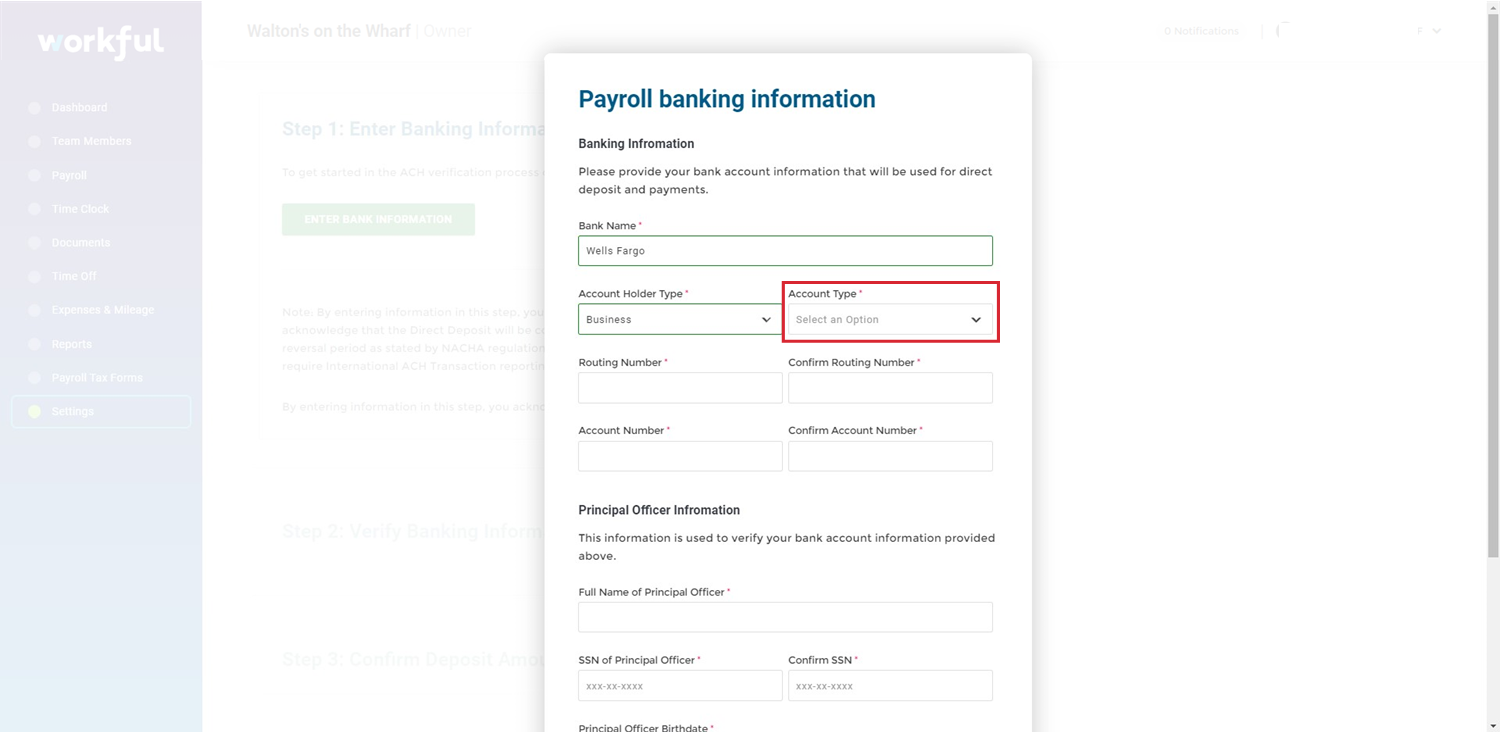 Enter and confirm the bank account's routing number.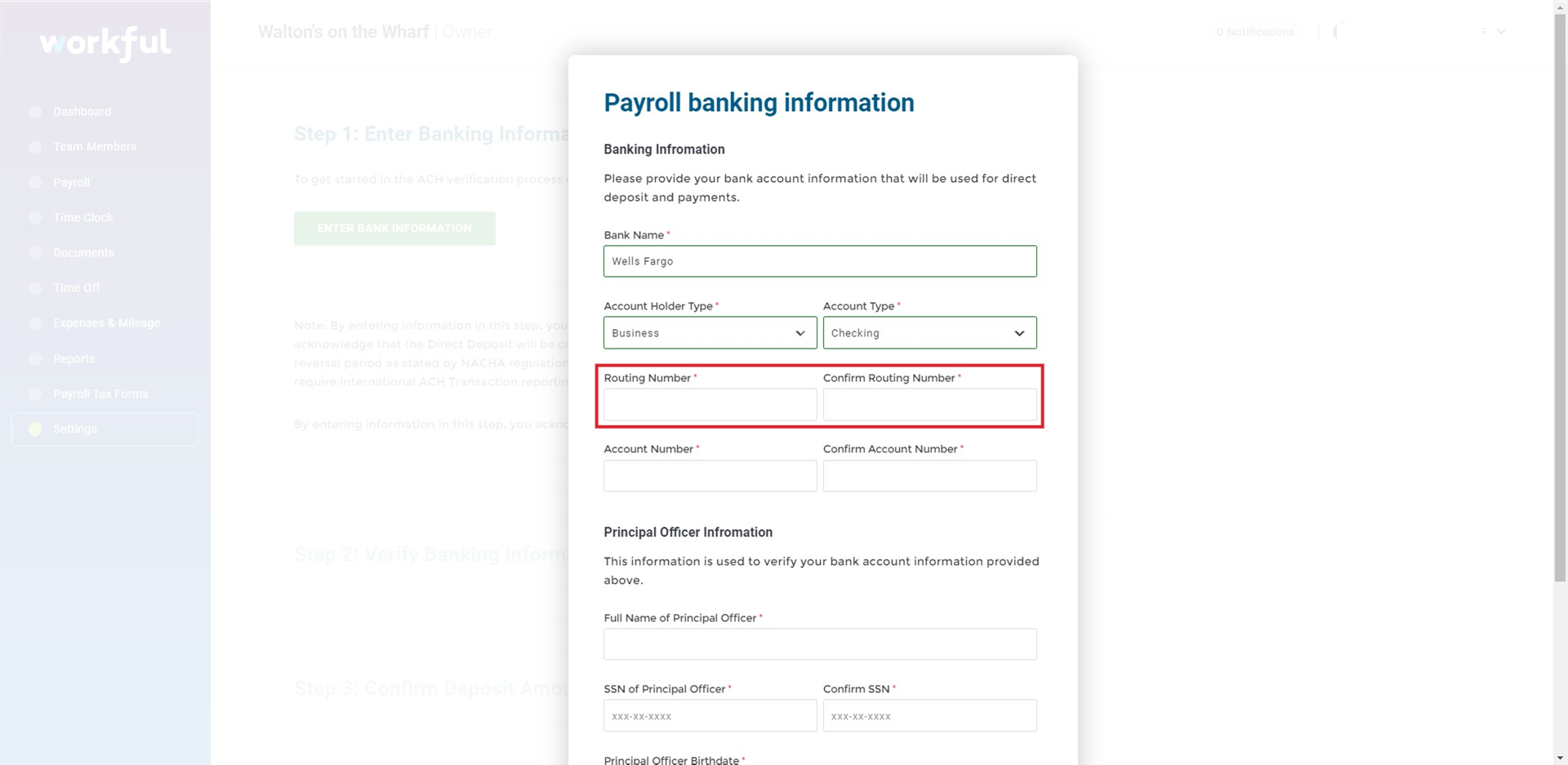 Enter and confirm the account number.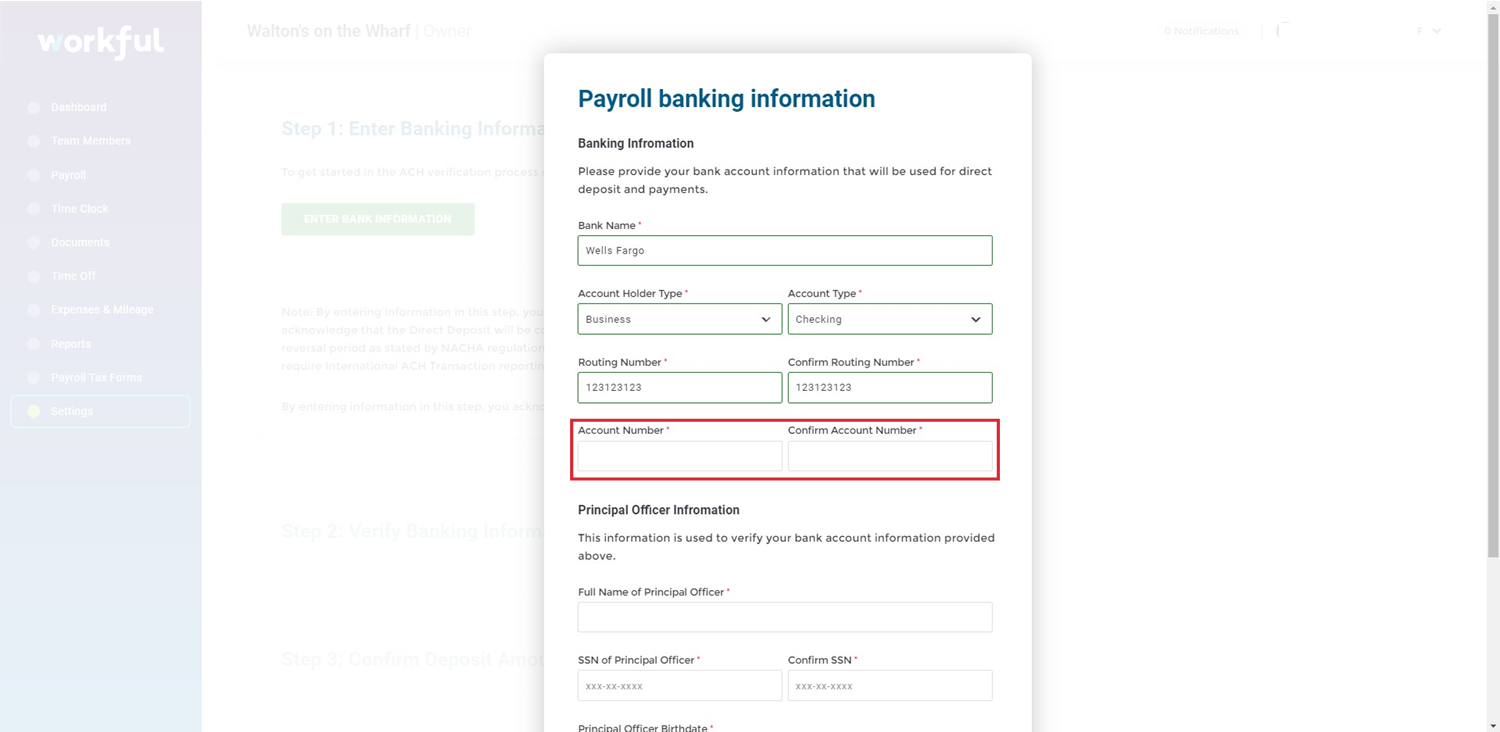 Then, we need a little info about the principal officer. The principal officer is the bank account's main contact, such as the owner or Chief Financial Officer (CFO).
Enter the principal officer's full name.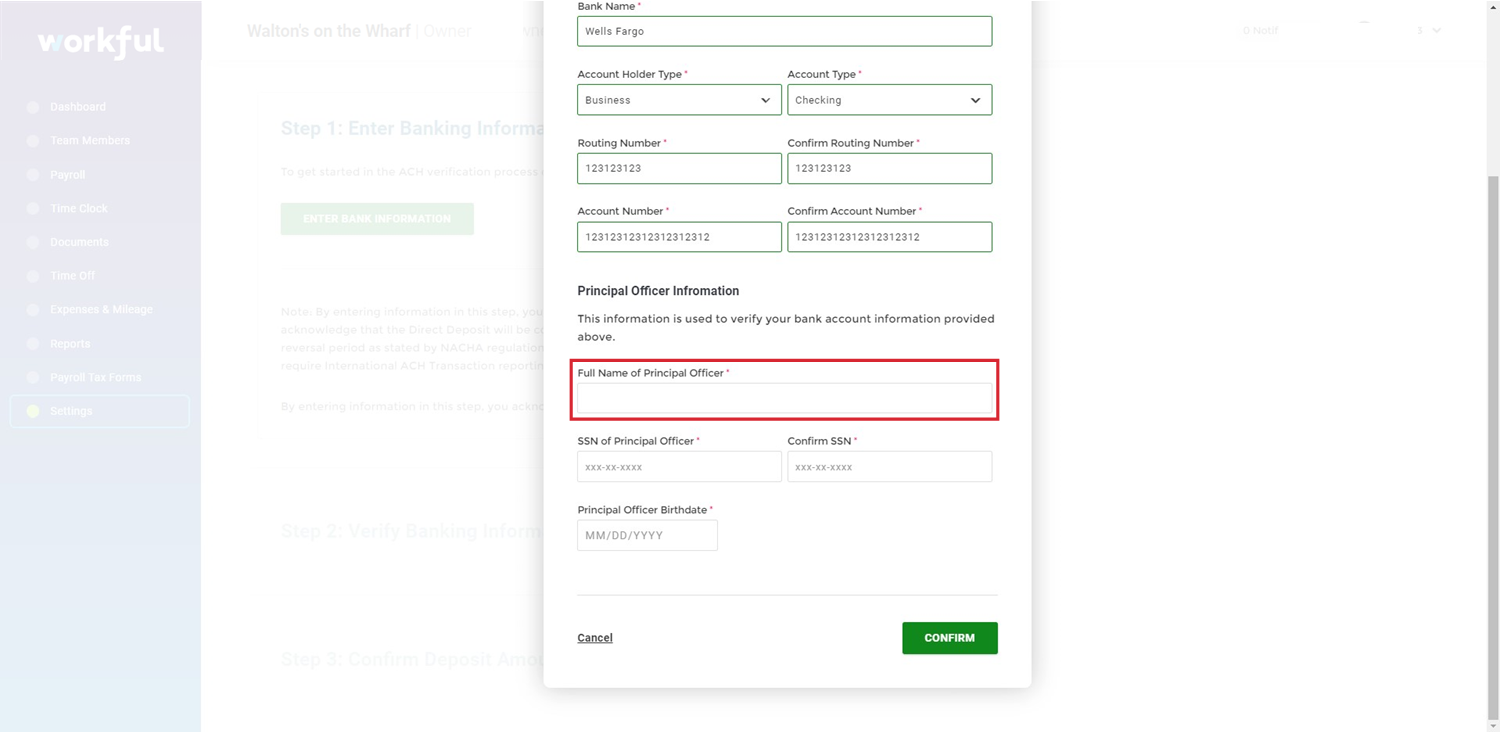 Then, enter and confirm the principal officer's Social Security Number (SSN).
Enter the principal officer's birth date.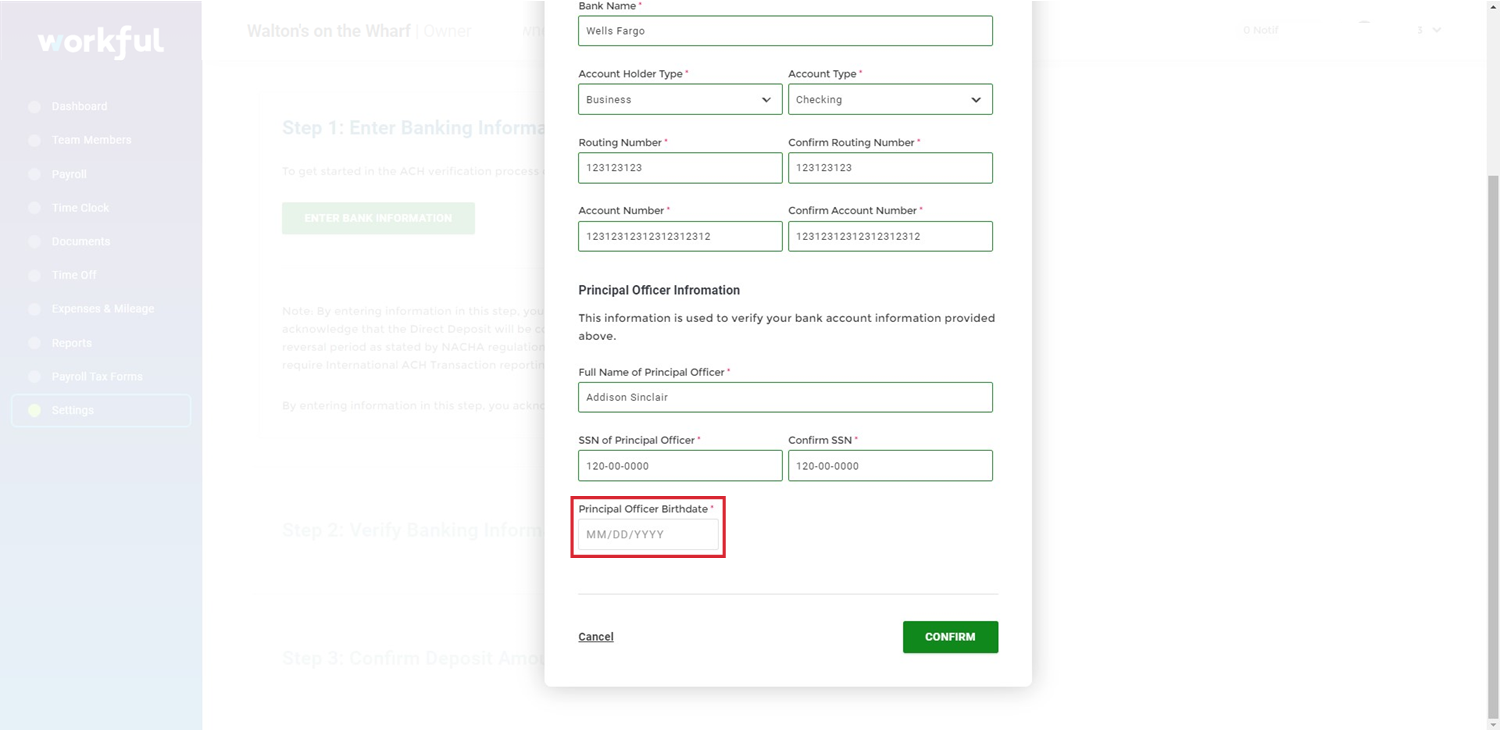 Click CONFIRM.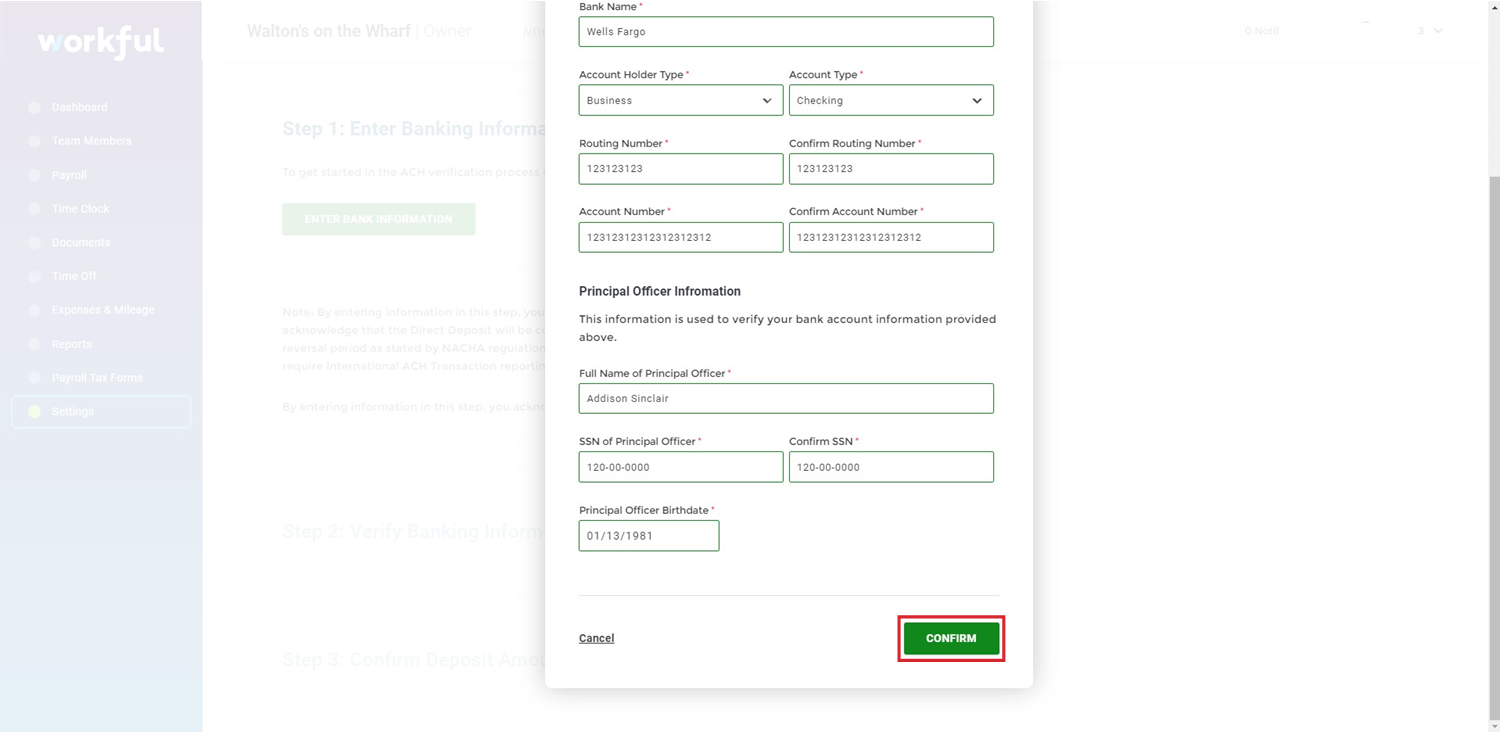 Step 2: Verify Banking Information
After telling us about your company's bank account, we'll need a few documents to confirm the information.
First, click DOWNLOAD ACH AUTH FORM. A copy of our ACH authorization form will be downloaded to your device.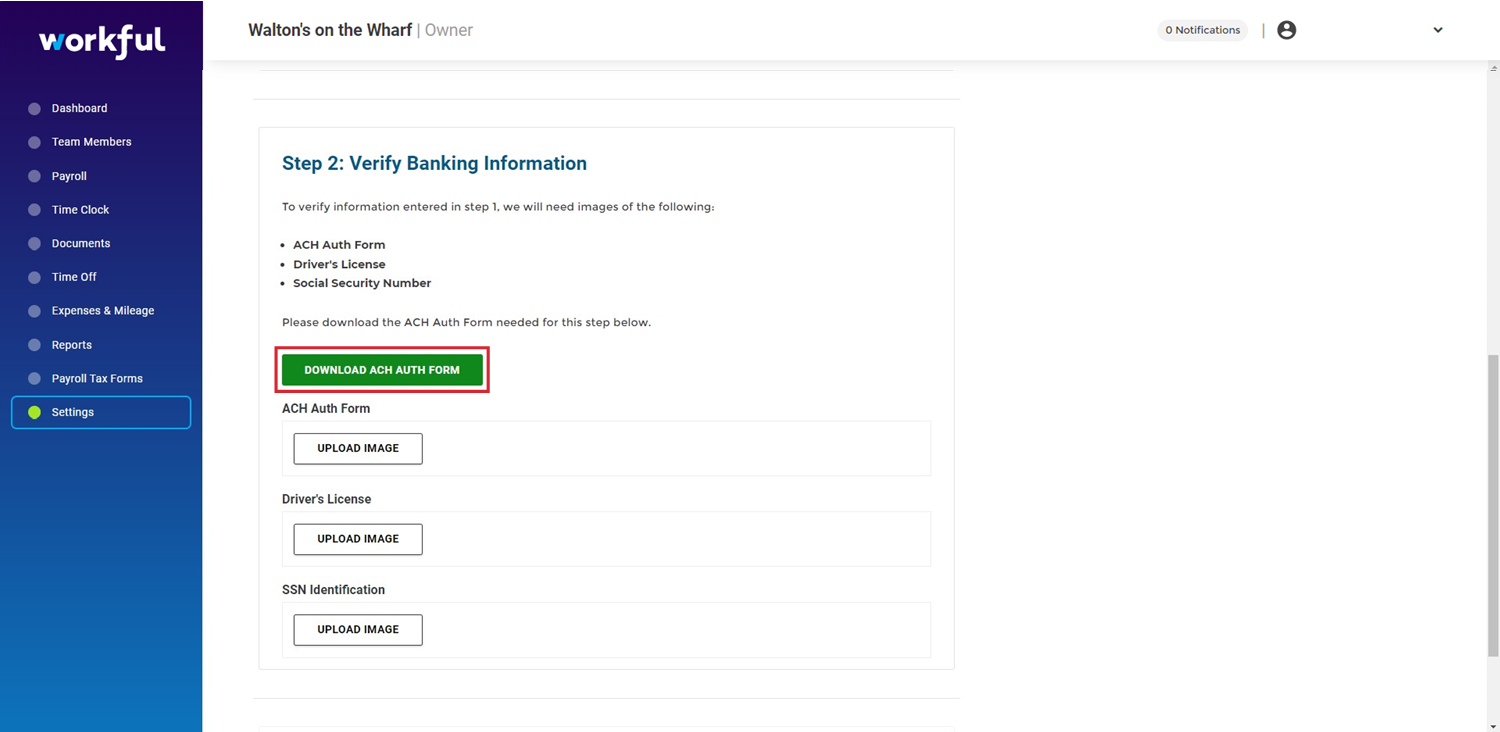 Fill out and sign the ACH authorization form. Then, click UPLOAD IMAGE under "ACH Auth Form" to share a copy with us.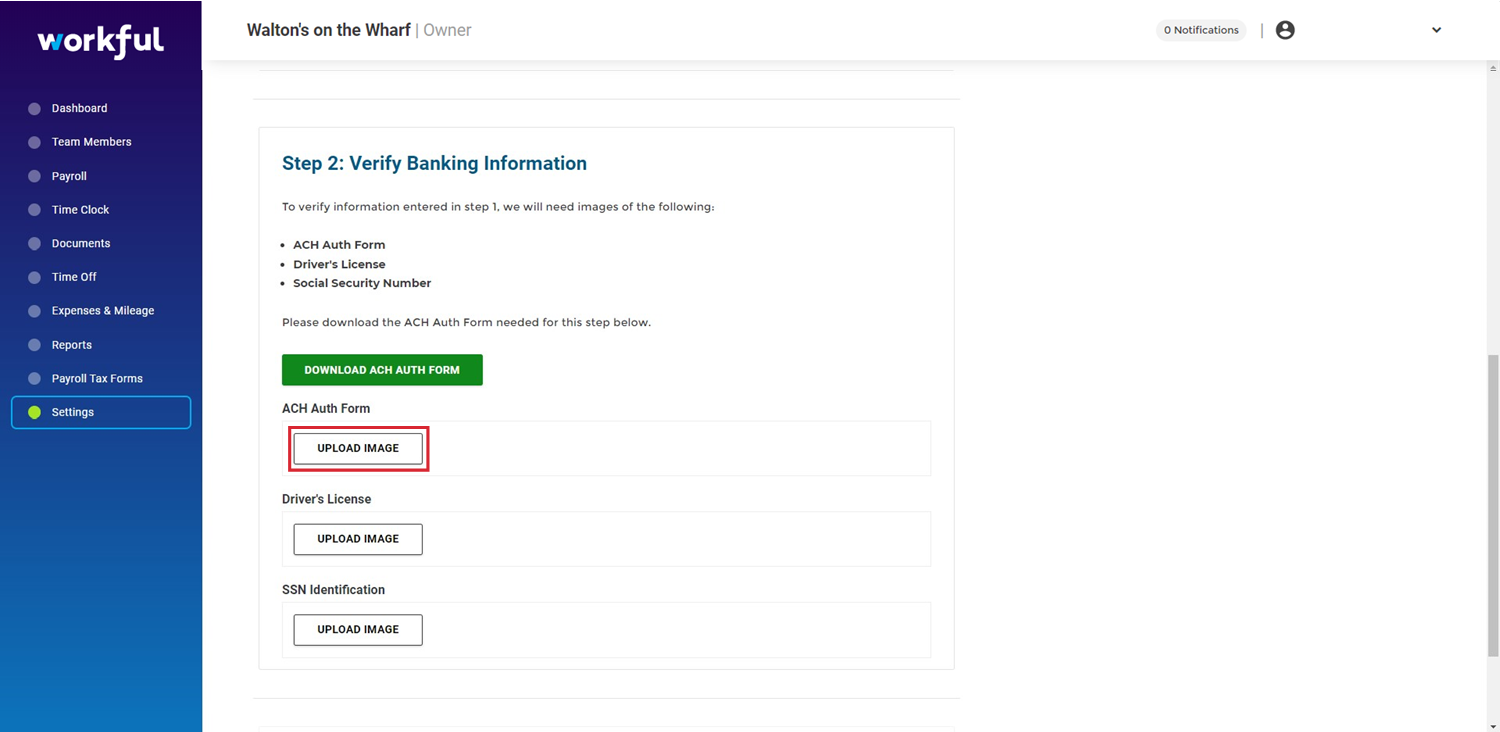 You'll also need to upload a copy of the principal officer's driver's license by clicking UPLOAD IMAGE.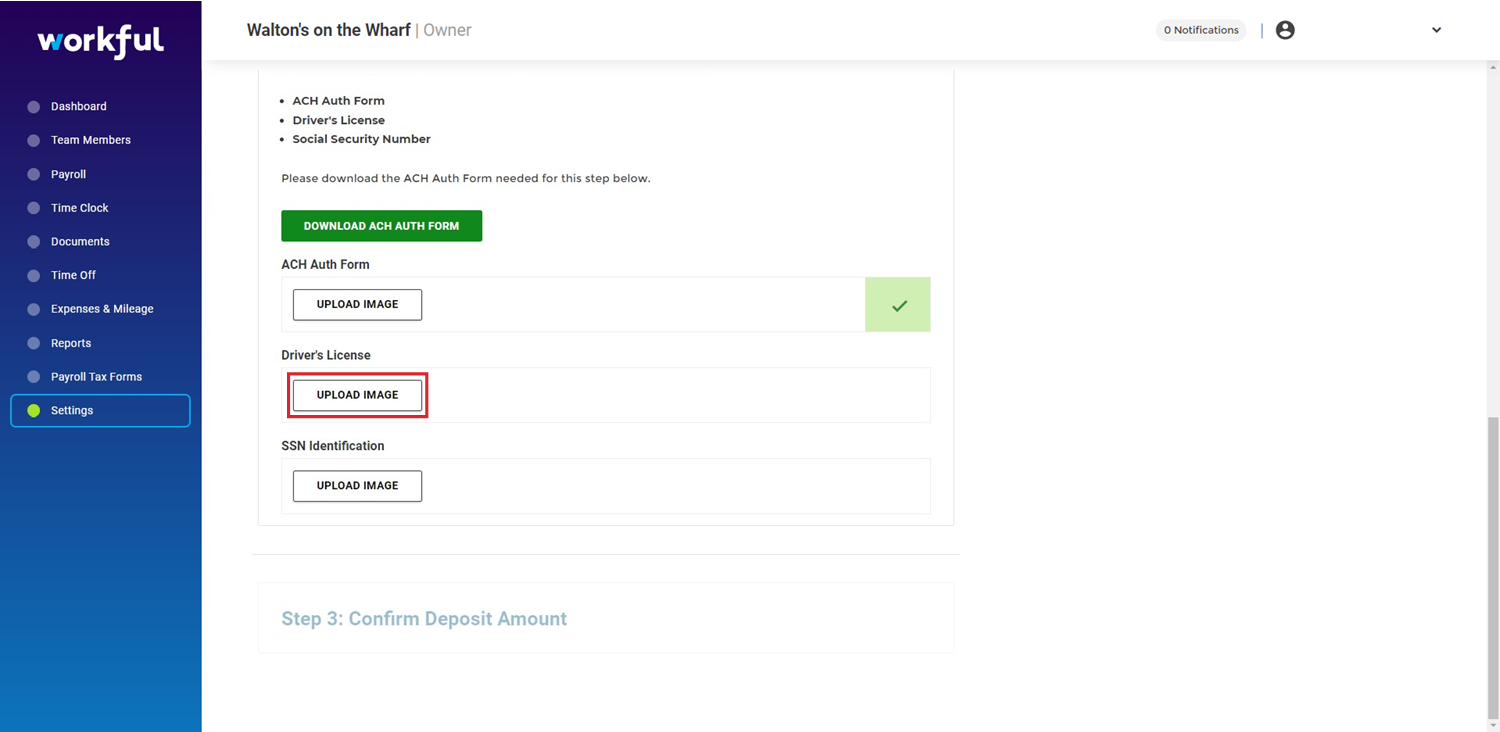 Finally, we'll need an official document with the owner's SSN, such as their Social Security card or a W-2. Click UPLOAD IMAGE to share a copy with us.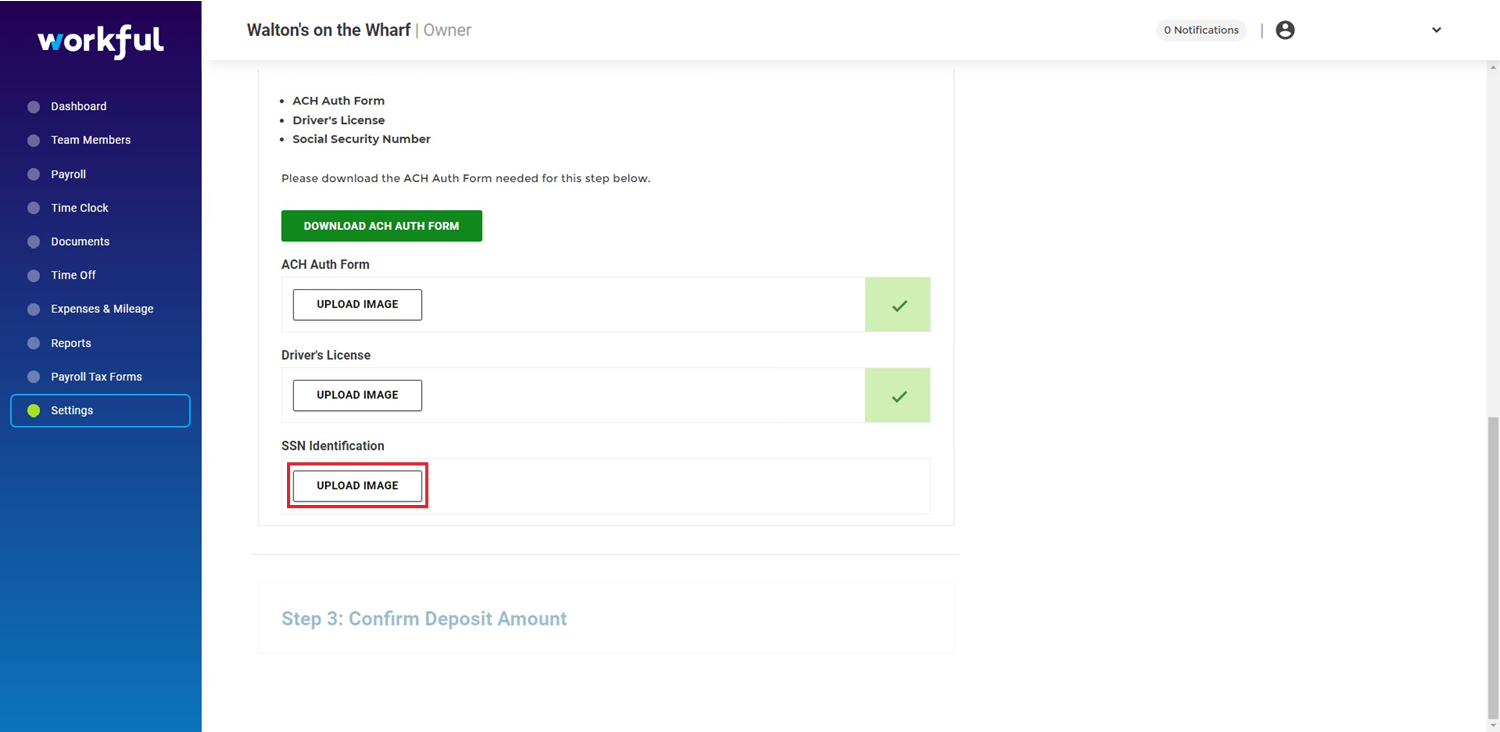 Step 3: Confirm Deposit Amount
After Workful has confirmed and verified your company's bank info, we'll make a small (less than $1) deposit to your bank account.
Once you've received the deposit, enter the transaction amount under "Verify Deposit Amount."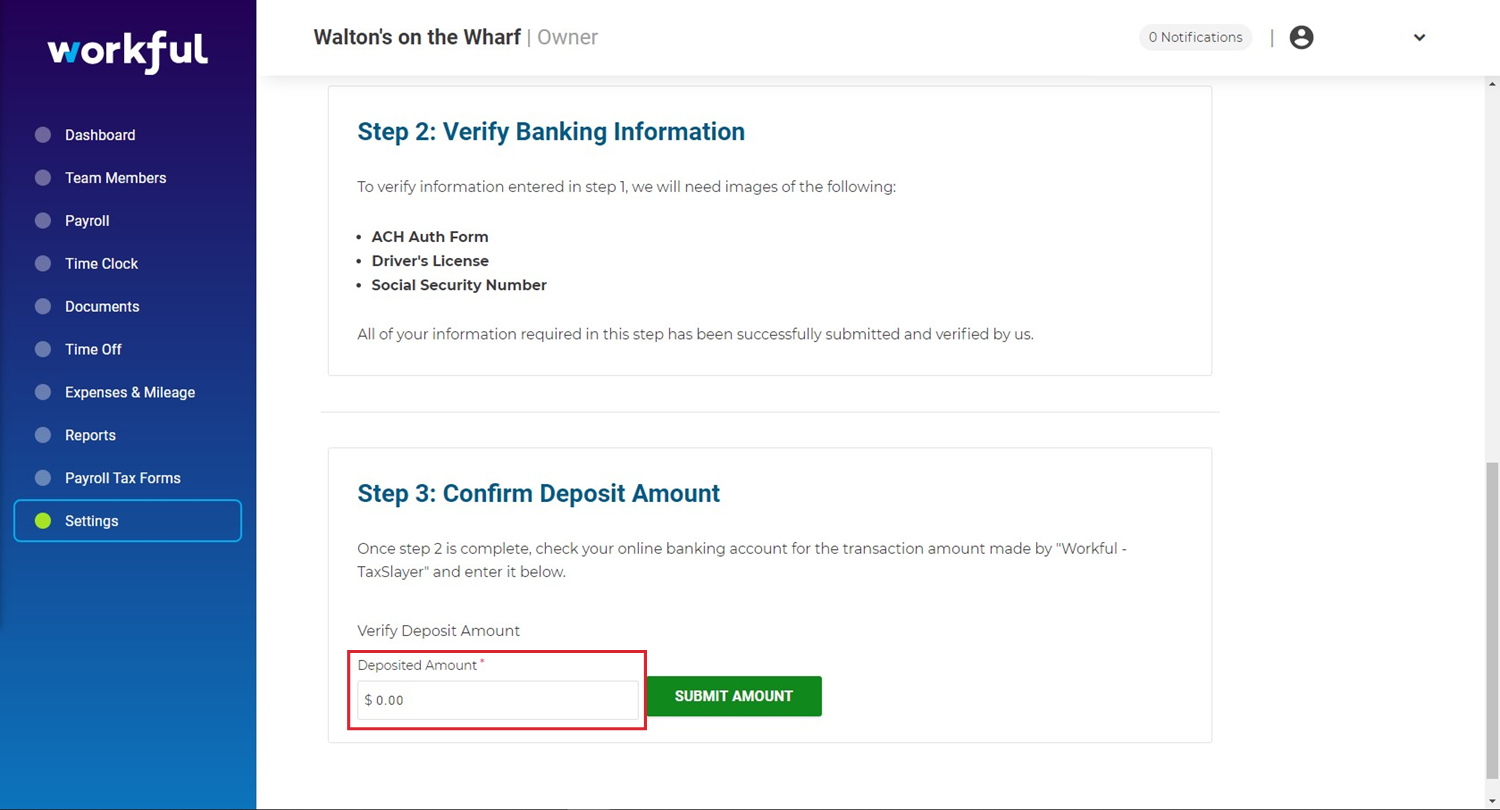 Then, click SUBMIT AMOUNT.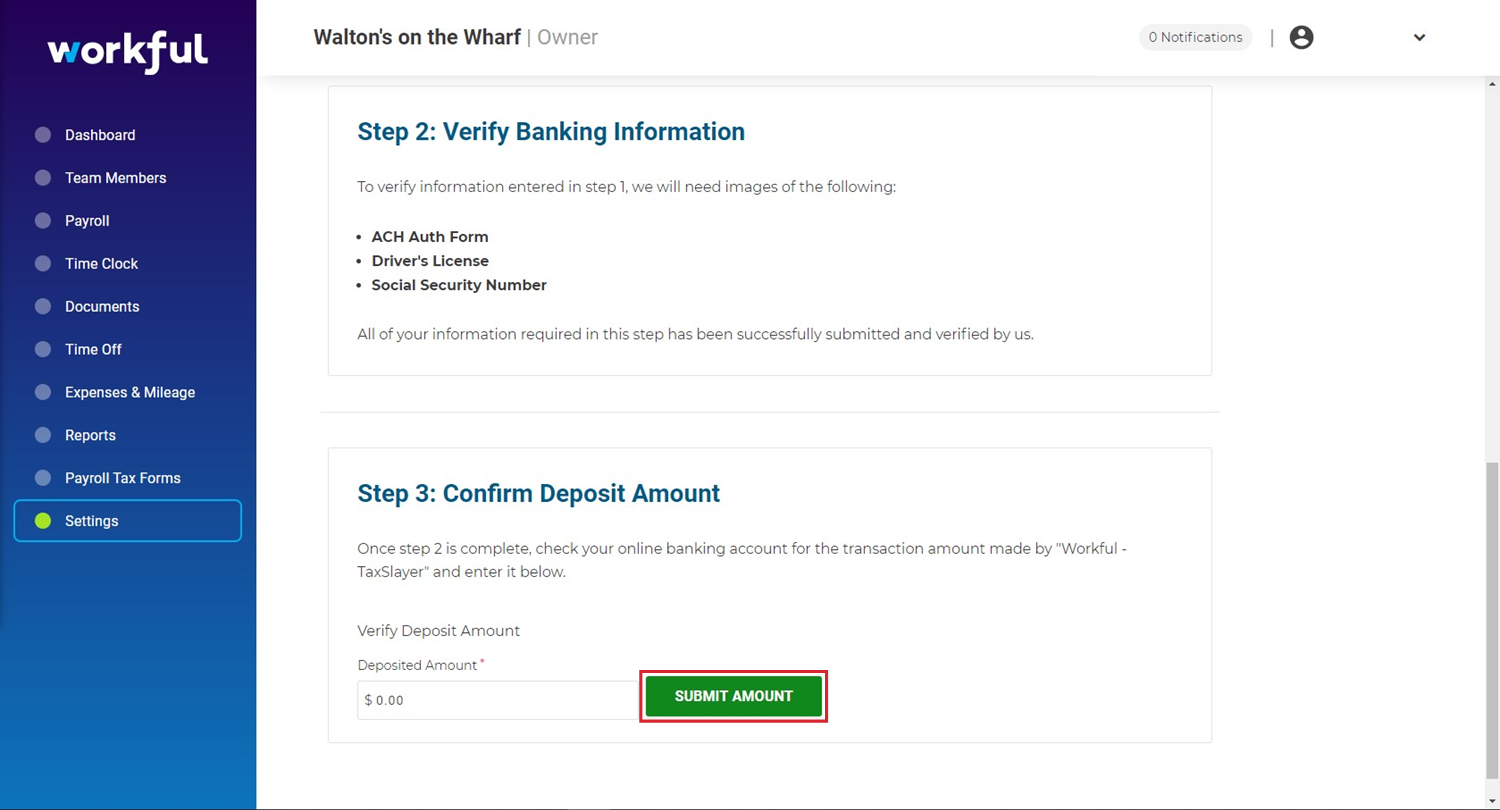 Now, you're ready to pay your team by direct deposit.