Your team's time clocks should accurately reflect their time worked. If they didn't clock in or out or otherwise made a mistake, you might need to make a time clock adjustment before running payroll.
To do so, click Time Clock on your main menu.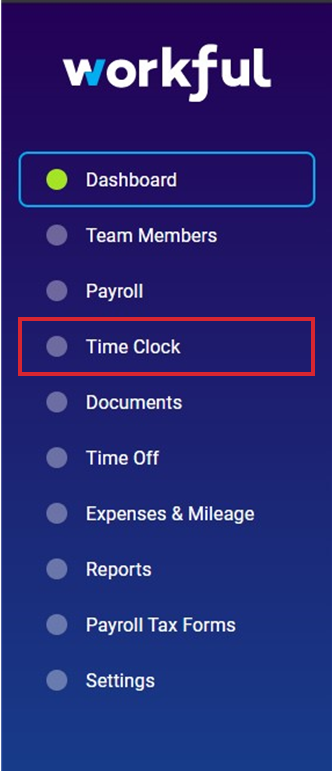 Select the team member whose time clock you want to adjust.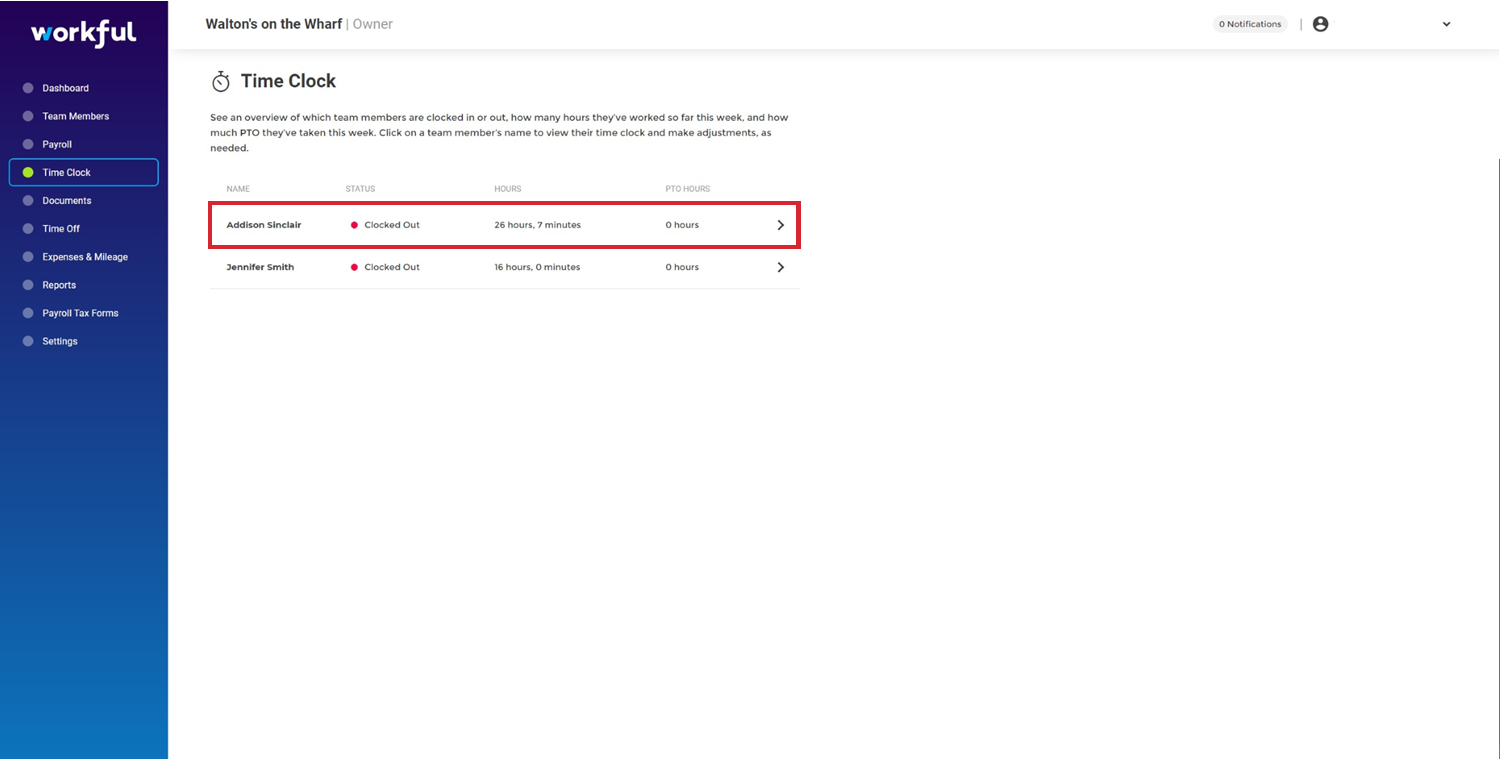 Use the arrows to navigate to the correct week.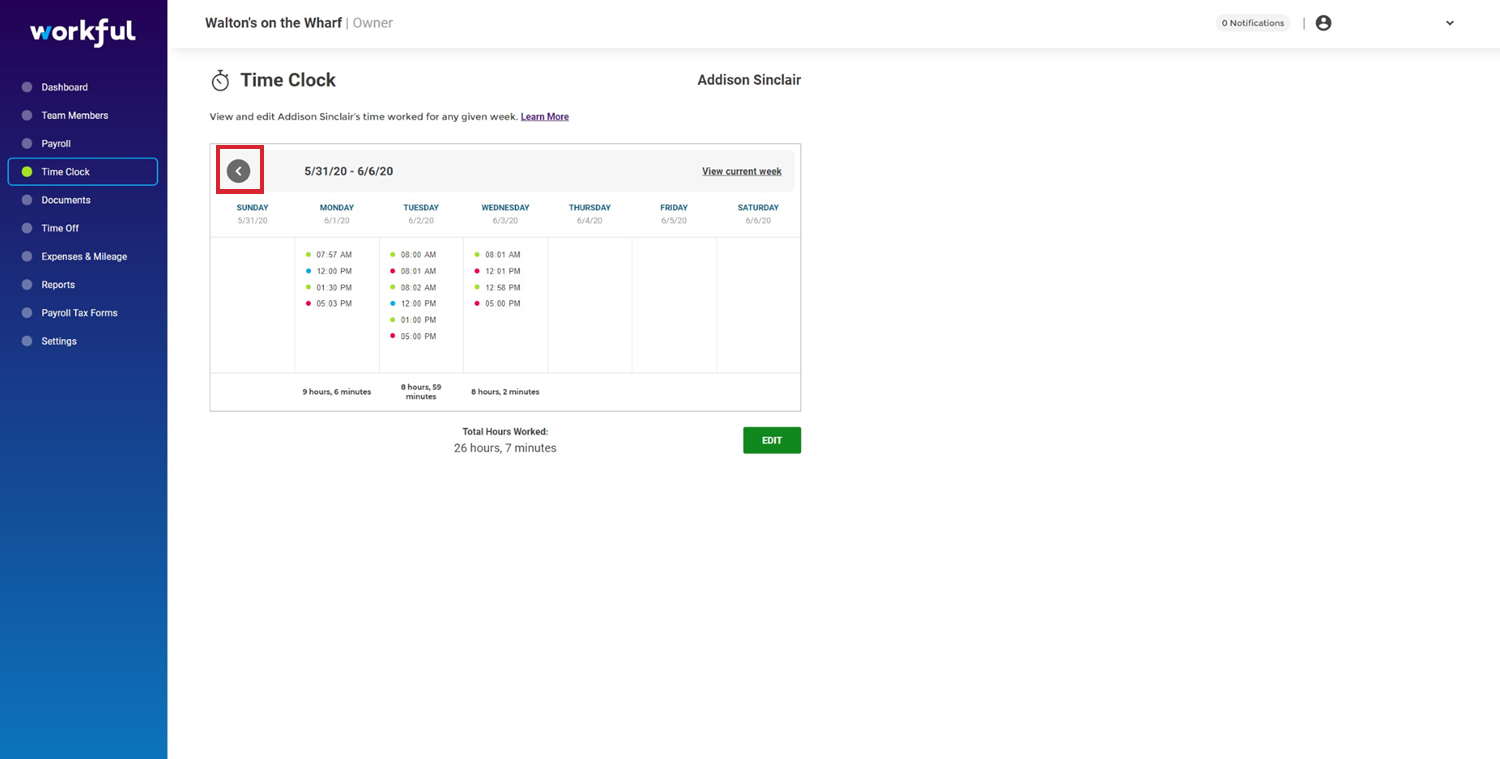 Click EDIT.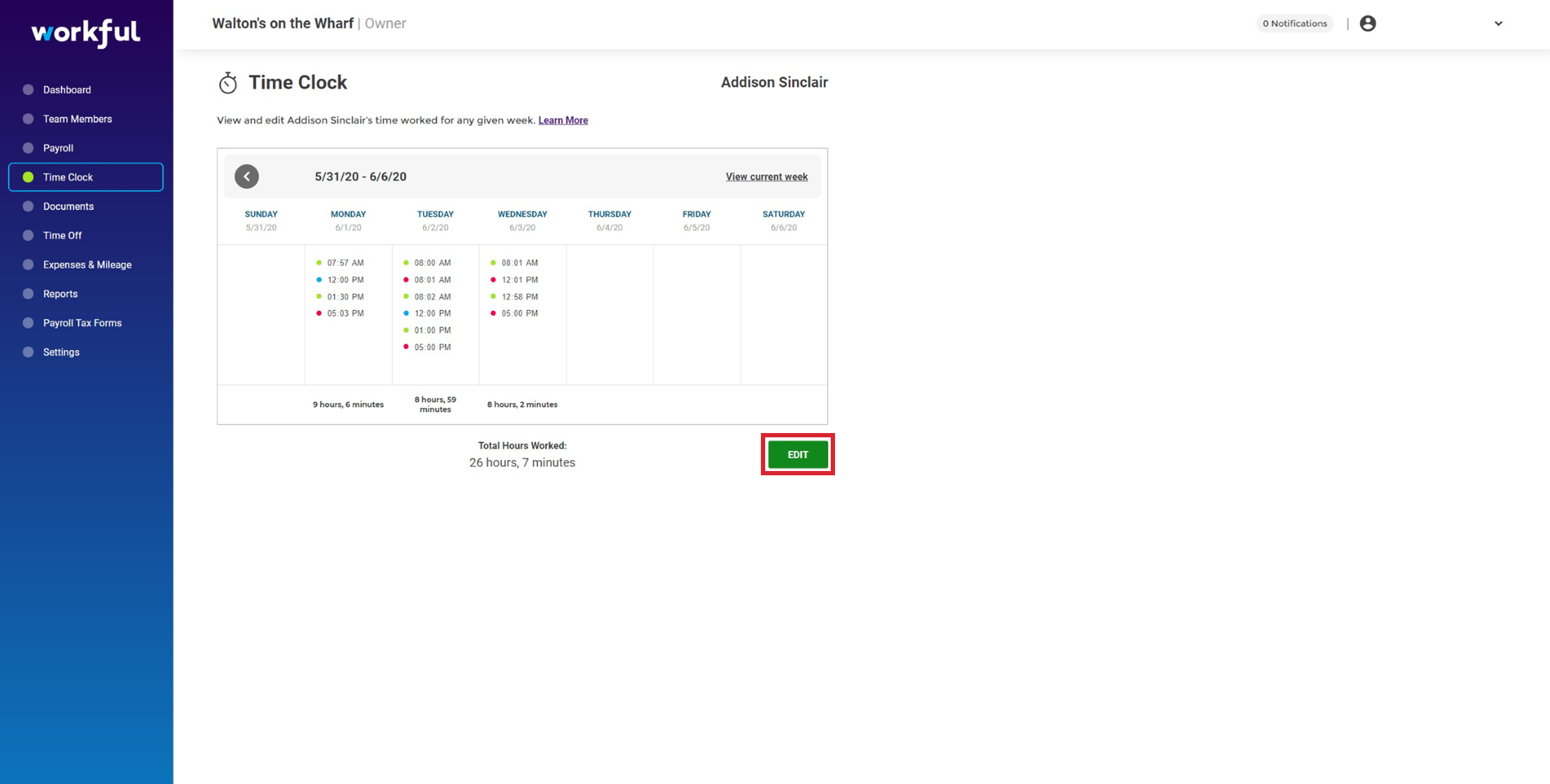 Choose what you want to do:
Edit an existing time clock entry
Select the time you want to change and type in the correct time.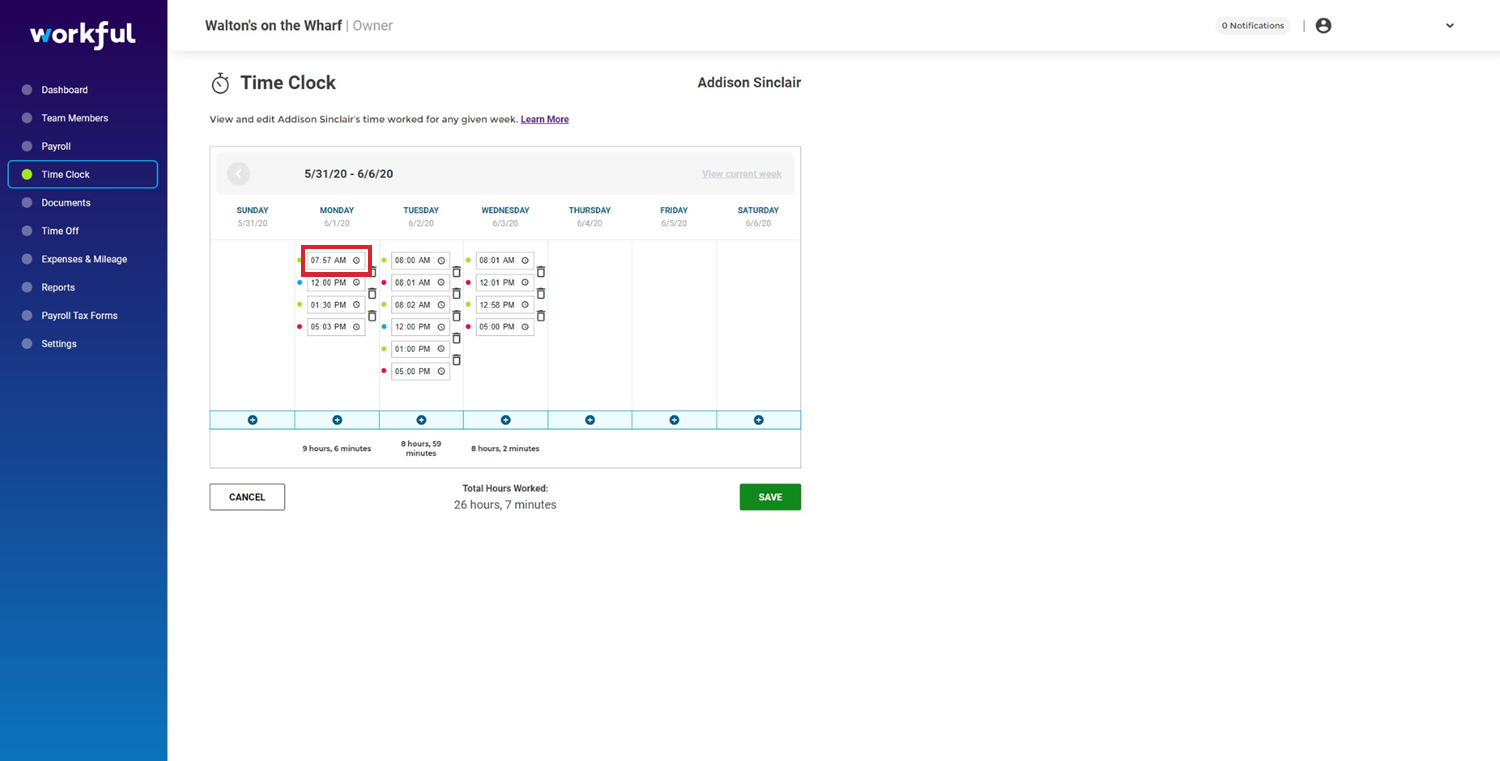 Change the type of time clock entry
If the team member clocked out instead of going on a break, click the red dot beside the entry.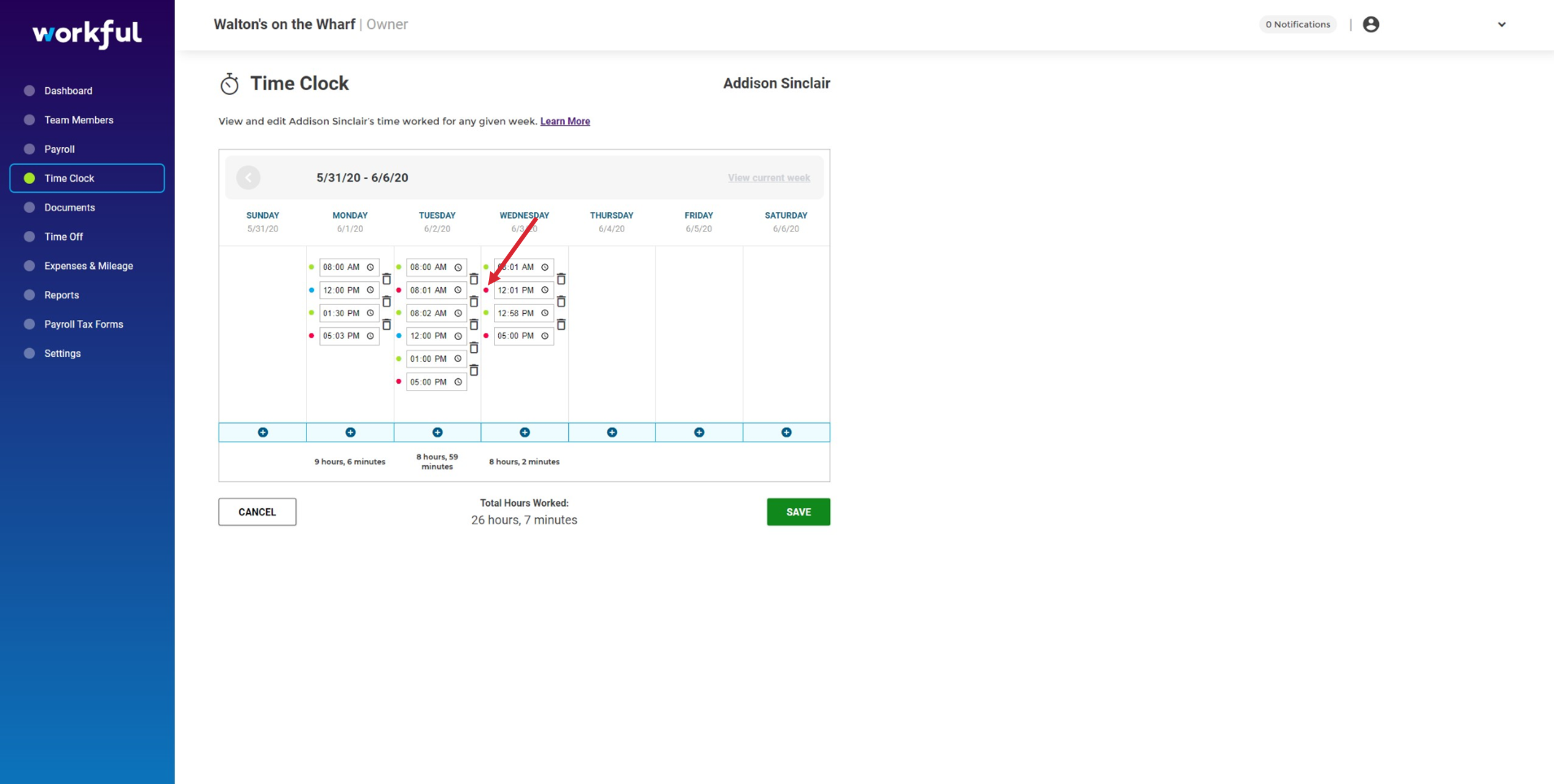 Then, click Break.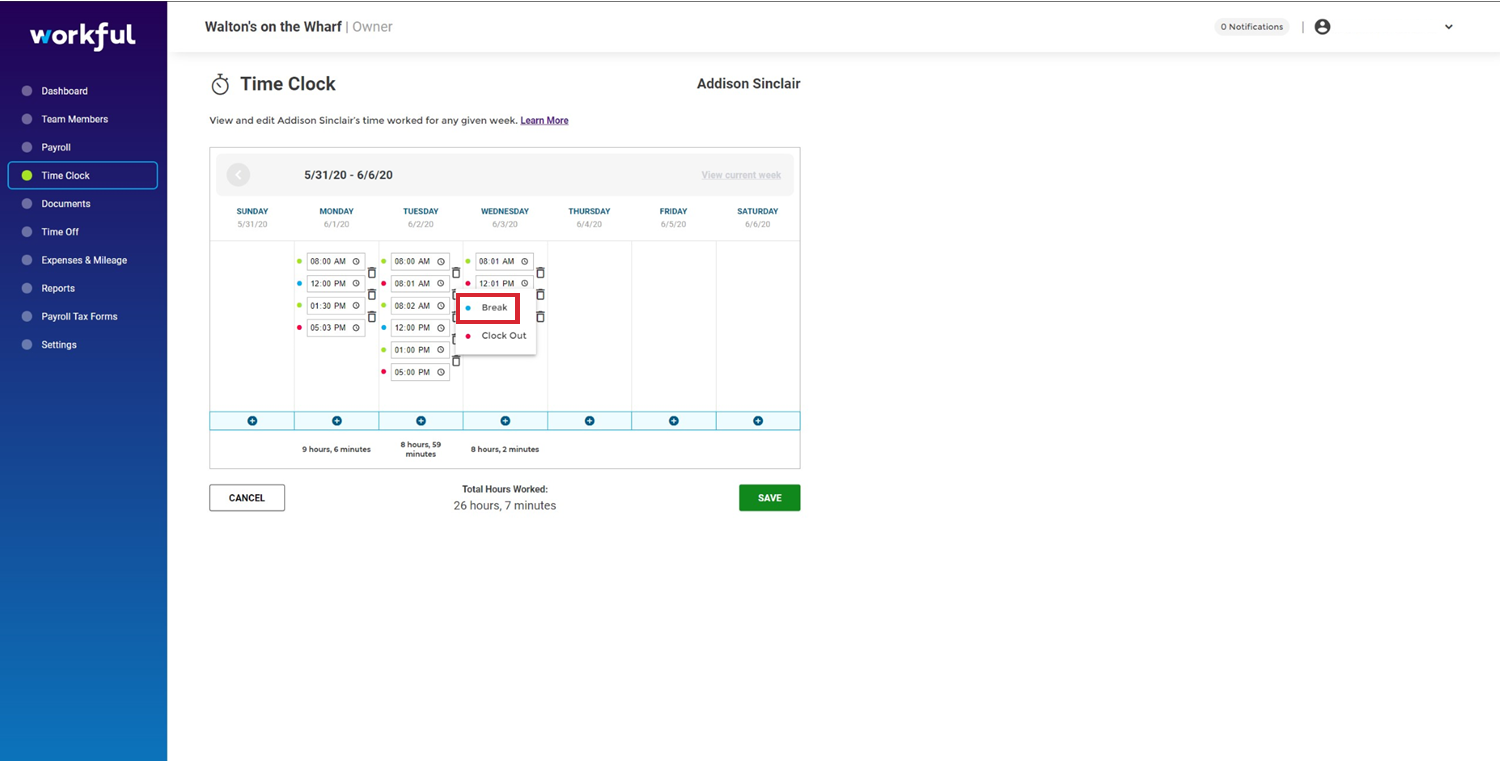 If the team member went on a break instead of clocking out, click the blue dot beside the entry.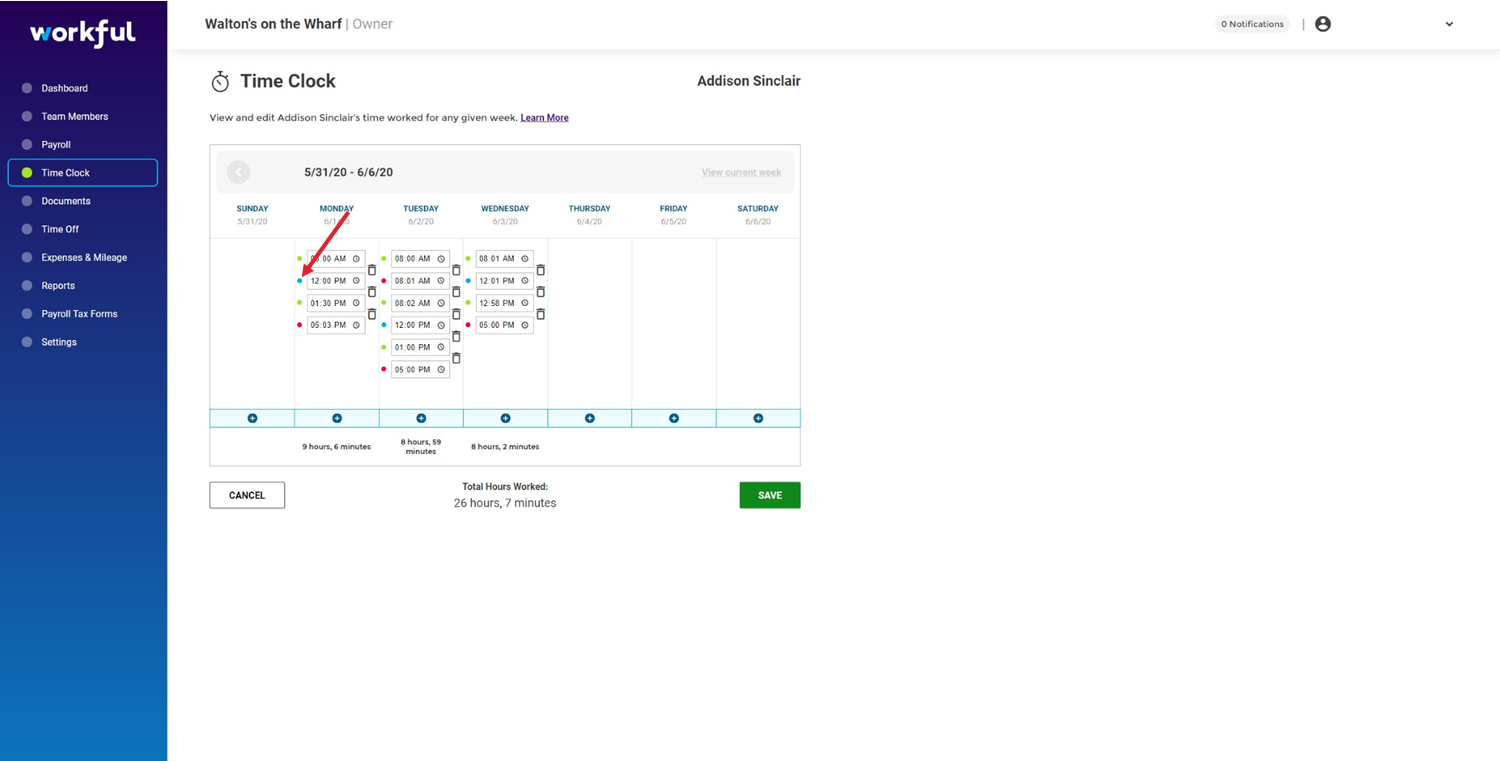 Then, click Clock Out.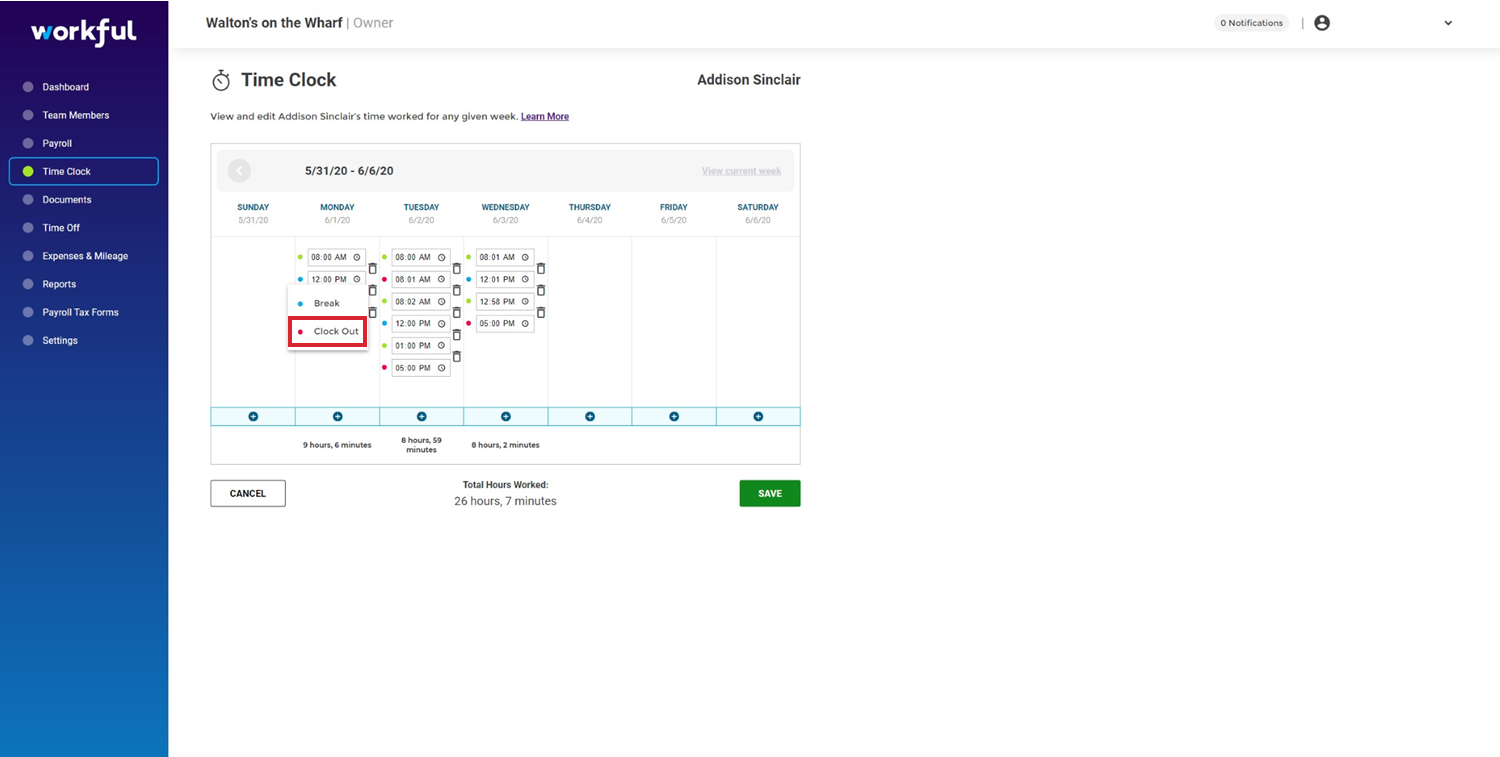 Add a time clock entry
To add a new entry, click the plus sign (add_circle) under the correct day.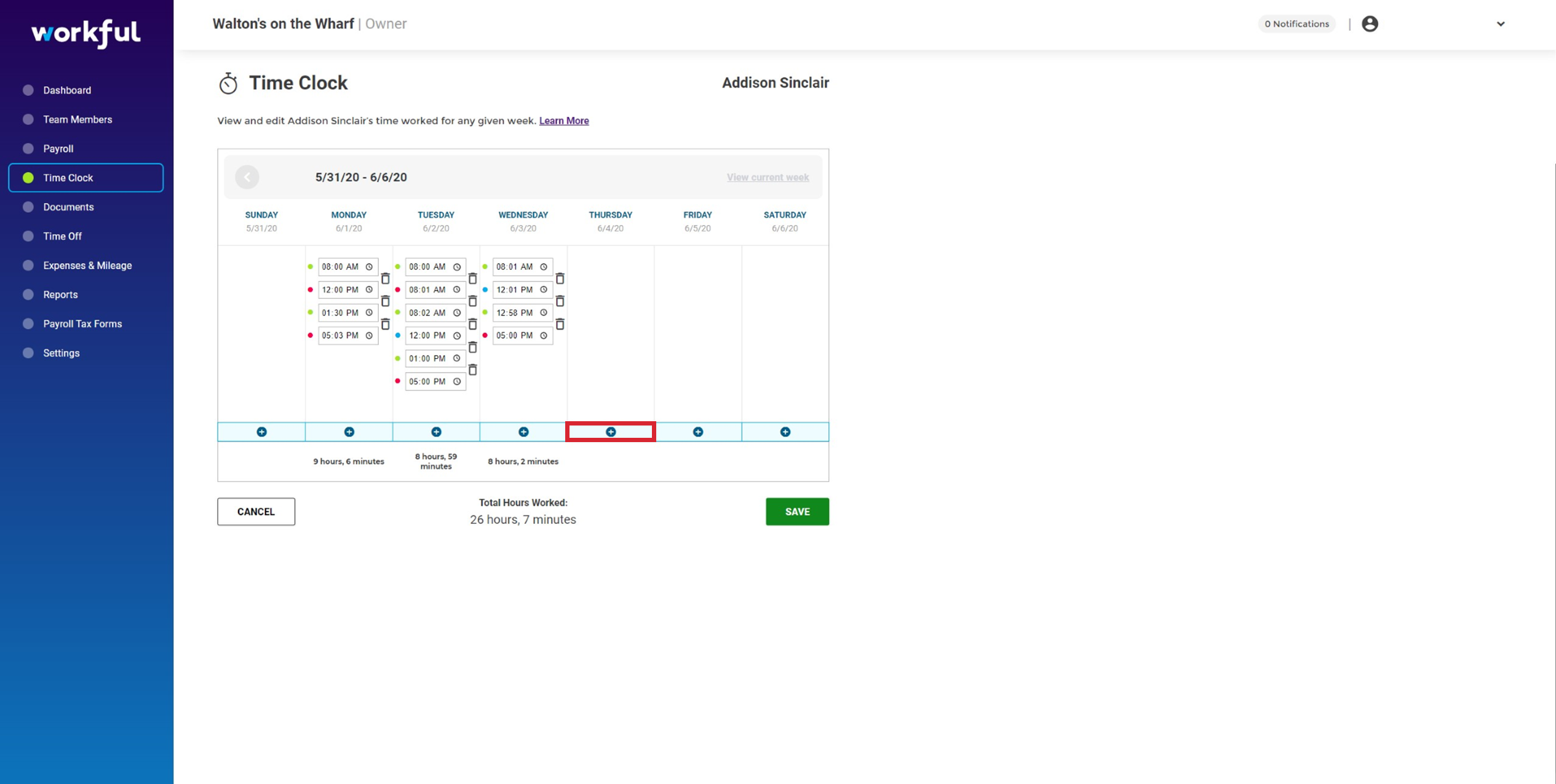 Then, change the entry to reflect the correct time.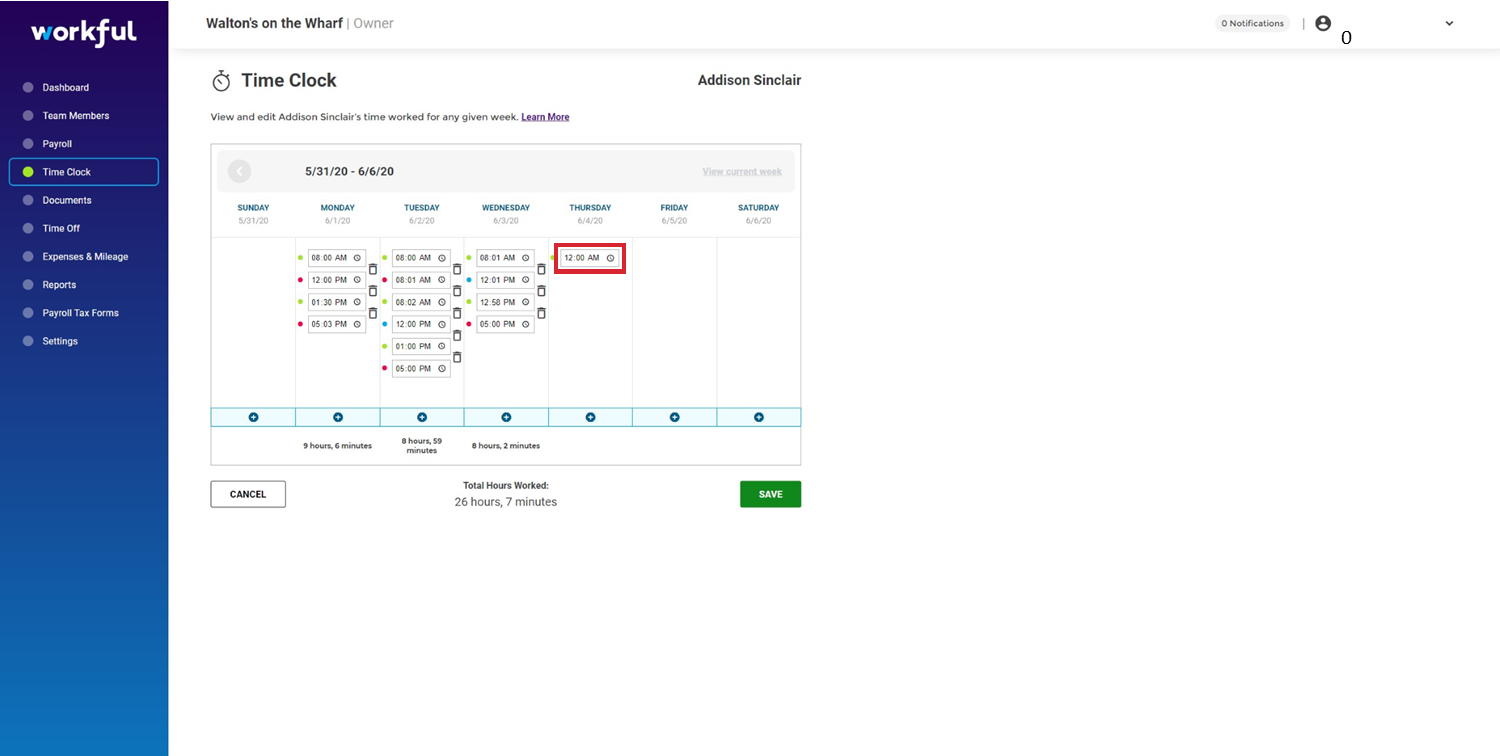 Delete a set of time clock entries
If a team member clocked in and out by accident, select the trashcan (delete_outline) beside the set of entries to delete them.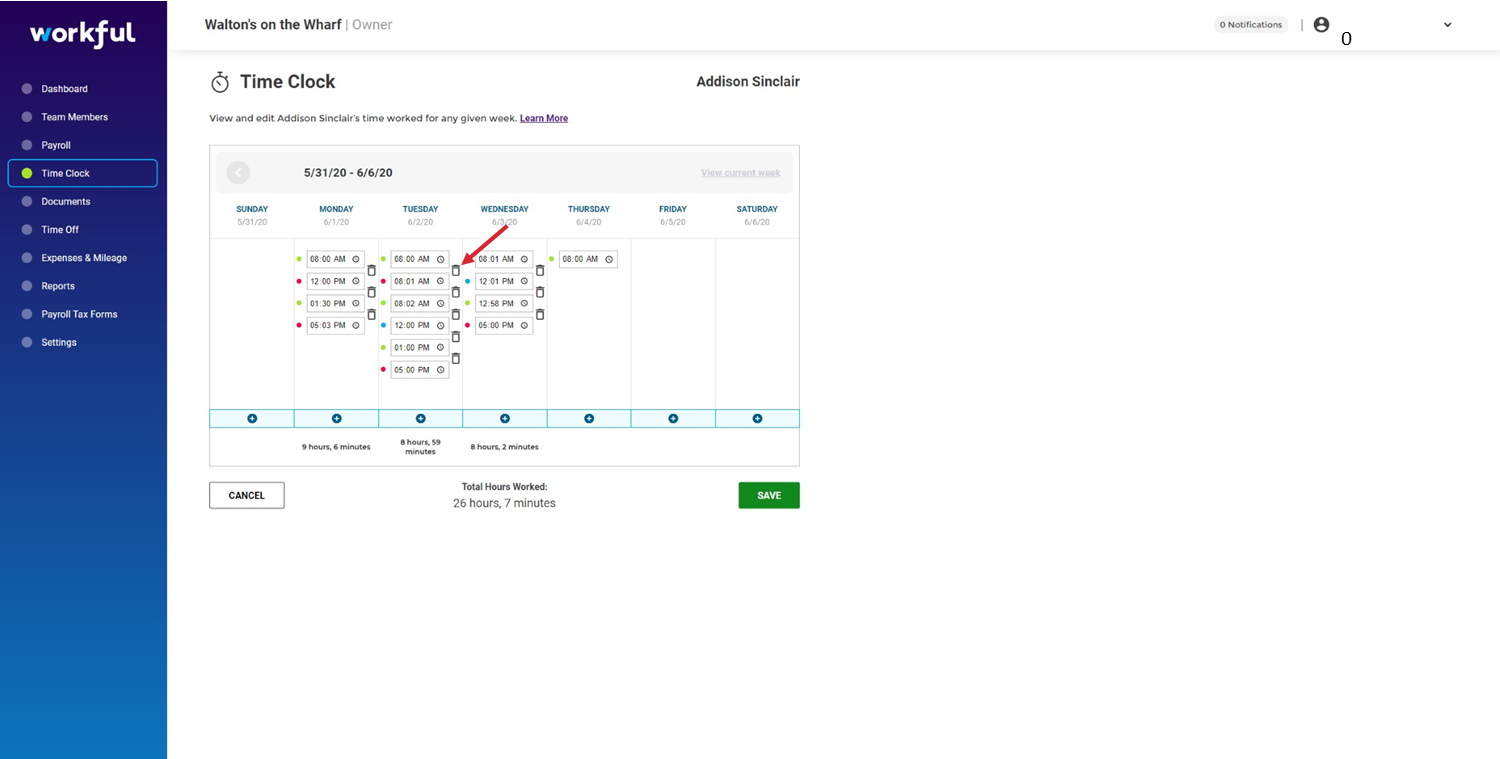 After making all adjustments for the week, click SAVE.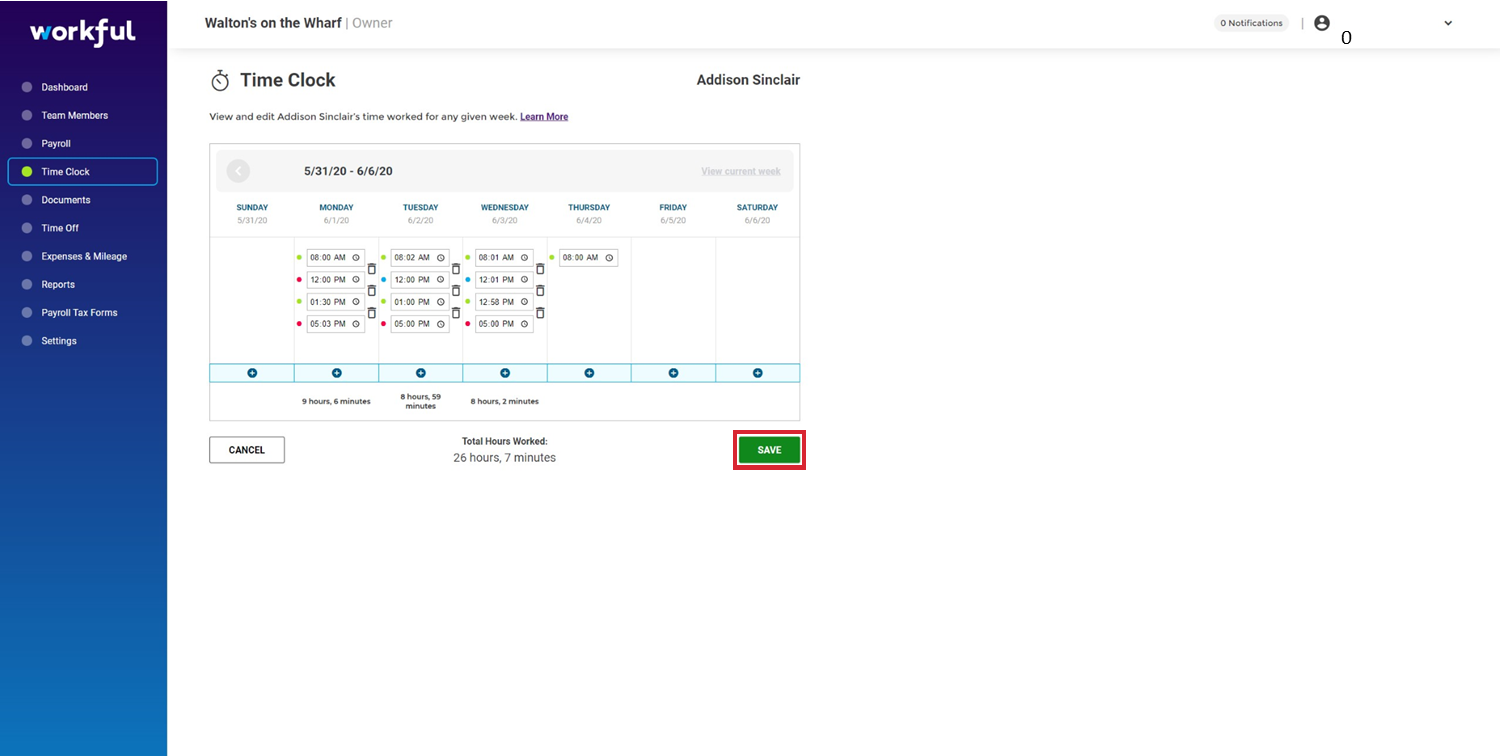 When you save the team member's time clock, you'll notice that their hours worked have been updated.